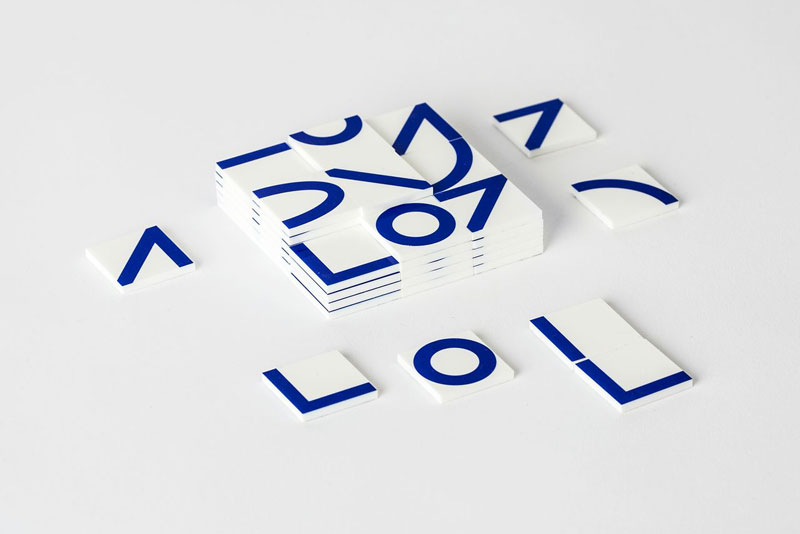 Galapagos is a new kind of game, designed to allow you to play with shapes and form letters and typographic compositions.
It was based on principles of self-learning, with 54 building blocks printed with nine different geometric shapes that can be laid out to form endless combinations of letters, words, and other types of abstract artistic expressions.
Each block's dimensions are 25x25x3 millimeters, made of white acrylic and silkscreened in blue.
You can purchase the game on the website of Felix Salut, the creator of it.