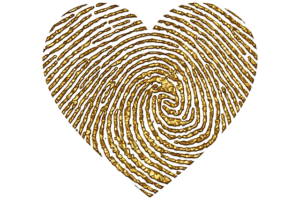 Gold foil stickers have become popular for marketing and customising products. When shopping, you probably find yourself clicking on items with gold stickers. There is a reason for this.
Custom gold foil stickers add elegance to items. They are eye-catching, versatile, cost-effective, great for branding, and available in different shapes and sizes. Gold foil stickers also draw consumer interest, not just to the packaging but also to the product.
Online shopping has increased competition for products. Including gold foil stickers on your packages will benefit you in several ways.
Kickstart Brand Awareness.
Building a brand takes time. It starts with people noticing your products. What you are selling matters, but people will not know your product if they do not notice it.
Gold tends to stand out. When consumers see the gold foil sticker, they will take a second look and even show interest in the brand name.
Ideal for Multiple Advertising Materials.
Finding a balance between online and offline advertisement is critical. Custom golf foil stickers stand out in online and offline advertising products. For example, you can use them on brochures, business cards, catalogs, and product packages.
You can also use them on gift items, such as bags, wrist bands, and other marketing campaign products.
They Can Be Tiny or Large.
Gold foil stickers stand out irrespective of their size. The designs look great and stand out, whether it is an inch or a roll of gold foil stickers. You also have flexibility in choosing the shape of the gold foil. You can make your custom stickers as attractive and unique as you want.
Consumer's Judge Quality Based on The Packaging.
Gold foil stickers give an illusion of quality. It is important to ensure customers find satisfaction in your products. However, before they discover how great your product is, they need to be interested in it first.
Gold is often associated with class, high quality, and high value. If the packaging gives consumers the illusion of quality, they will buy the product and discover that it was worth the investment.
You Can Use Gold Foil Stickers in Different Ways.
Gold is not for everyone. However, considering the impact of gold stickers on consumers' interest, using them may be beneficial in the long term.
Fortunately, you have the freedom to use the custom gold stickers as you wish. You can go for a sparing, subtle application or a more elaborate design. Whichever you prefer, you are going to achieve your goal.
Gold Foil Stickers Puts You Ahead of Your Competitors.
The business environment has become quite competitive. Many businesses produce and sell similar products and services, all targeting the same consumers. You can use custom gold stickers to make your products stand out.
For example, you can use these premium Hand Made Love Stickers on Amazon.com. It has a high-quality, easy-to-stick adhesive. These gold foil stickers are great for small businesses.
Show Product Authenticity.
You can show your products are authentic using gold foil stickers. This way, your customers can easily separate the original product from counterfeits. Over time, the custom stickers can become a seal of recognition for your products.
Conclusion
Custom gold stickers are not only great for businesses, but you can also use them for personal use. For example, you can use them for your wedding card invites, Christmas gift wrappings, and other gifts. Whatever your reason for using gold stickers, it is likely to have an impact.