"A picture is worth a thousand words." This statement is justifiable through the graphic design technologies that are effective for both beginner and experienced graphic web designers. Through free and payable graphic design software, one can improve their graphics content to appeal to the market through high-quality visuals and materials.
Listed below are 11 effective graphic design software that every beginner should consider in coming up with attractive models, images, and texts for their websites.
1. Photoshop
With its flexibility in the application of Windows and Mac devices, Photoshop is an effective photo-editing tool for beginners. It enables one to convert a simple photo to an intriguing masterpiece work of art. Photoshop is quite popular with the millennial as most viral photos on the internet are courtesy of its simple sharing platform that covers popular social media platforms like Facebook, twitter, and Instagram. The user is able to remove/crop out or add images and combine several images together. It has numerous filters with auto fix mode on elements such as color & enables photo rotation.
2. FILMORA
FILMORA possesses simple video editing tools enabling the user to crop, rotate, flip, merge videos among others. It provides over three hundred effects great for converting video into other file formats and readily applicable motion elements. It enables the creation of animated beautiful texts and titles for attractive headings, easy selection of music from the music library and sound effect to enhance specific scenes, and effective overlays and filters.
3. CANVA
A free online web design software with simple features for dragging and dropping. Its fonts and layouts selection is wide with numerous shapes, photos, and icons for achieving attractive images applicable in both social platforms and presentations.
4. VECTR
It is easily accessible through downloading on the desktop or website as an app with no charges. VECTR best suits beginners in vector graphics offering easily usable graphic design tools and editing options including filters and easily accessible platforms for sharing one's work enhancing collaboration.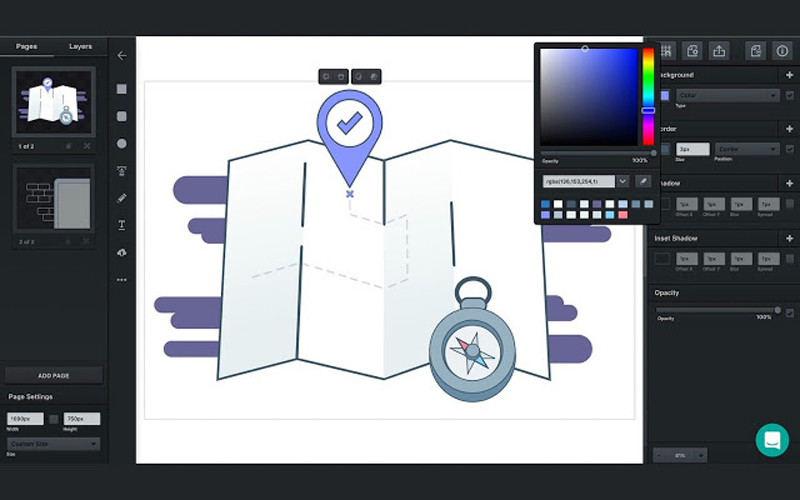 5. Adobe Premiere Pro
Through Adobe's customer's satisfaction aim, the software is equipped with effective video editing tools depending on the user's specification that vary from movies to short commercial clips and even music videos.
6. Director Suite
It's a flexible professional video editing software that focuses on photos, audio, color, and video enhancing one's creativity. Its cost is reasonable compared to the vast array of services and specialization it possesses.
7. INKSCAPE
It enables flexibility in the application in Mac devices, Windows, Linux among others. Its free services are effective for web designers specializing in logo creation and branding services. INKSCAPE scalable vectors and drawings are flexible. It possesses a unique alphabet transparency feature.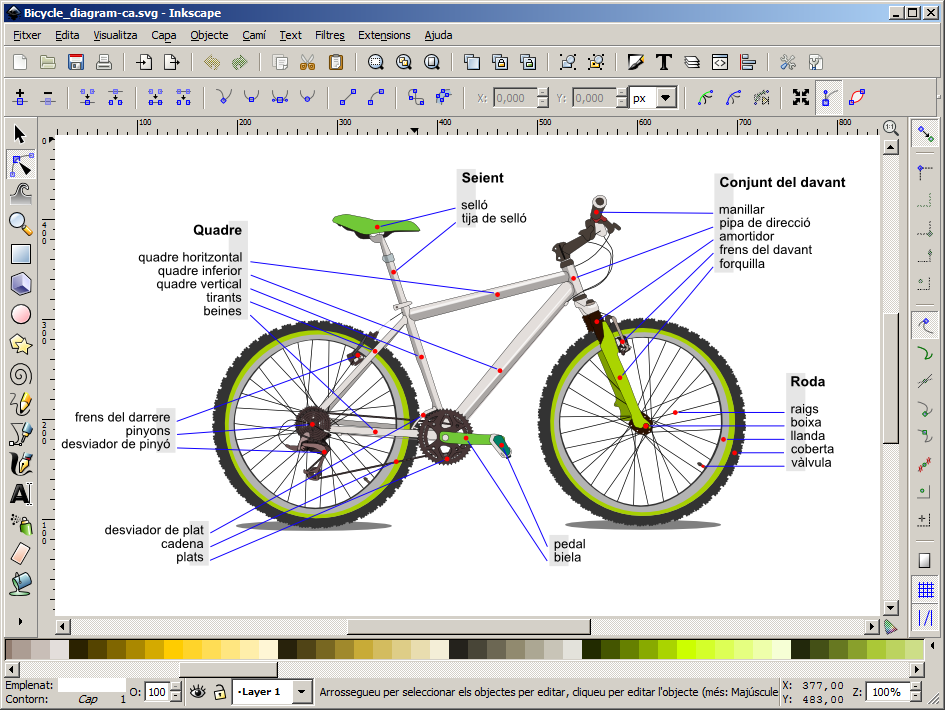 8. PAINT.NET
It is available through windows enhancing the simple application of photo and image editing tools for effective designs. It enables adjustment of graphics layers acting as a substitute for Microsoft Photo editor among other software.
9. Adobe Indesign
Its application favors both mobile phone and desktop accessories. Its specialization is focused on the creation of layout designs. Adobe Indesign is effective for web designers specialized in the printing press for books and digital magazines. One can easily transfer and share work from both desktop and Smartphone enabling application of available phone and desktop apps for an effective outcome.
10. Xara Xtreme
An effective photo editing software specifically helpful to photographers in editing different features ranging from photo texture to color. One can easily resize an image by following the easily explained rules concerning its available image editing tools. A good example is its ability to correct errors caused by the lens.
In conclusion, there is various graphics software that can serve both beginner and advanced web designers. One should consider the cost value as some are free while others tend to have a fee payment requirement. Some of the useful graphic design software includes Photoshop, Filmora, CANVA, VECTR, Adobe Premiere Pro, \Director Suite, INKSCAPE, PAINT.NET, and Xara Xtreme. Listed above are ten efficient graphic designs that will improve one's images, videos, and texts to high-quality, eye-catching graphic design products.
11. Instasize
Instasize is a free mobile app that removes some of the complexities that come with photo editing in favor of a user-friendly interface and simple slide and touch controls. The app is available on both the App Store and Google Play, and has a complete suite of basic tools that include filters, text, borders, and even beauty tools and video editing on iOS.