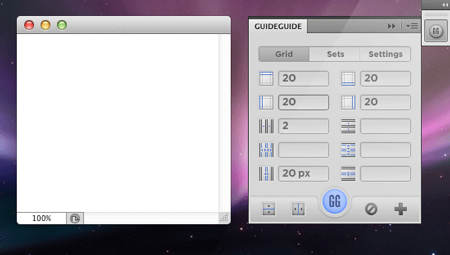 If you often work with Photoshop for web design, you know how suffering it is to work with guides.
GuideGuide is a Photoshop plugin that solves that problem by giving you the tools to create grids in a painless way. You can save grids that you often use and use multiple types of measurements. It's even free, so why bother not using it?
The only downside might be that this plugin is only available of Photoshop CS4 and CS5, so if you are still using an old version of Photoshop, this might be a good excuse for upgrading.