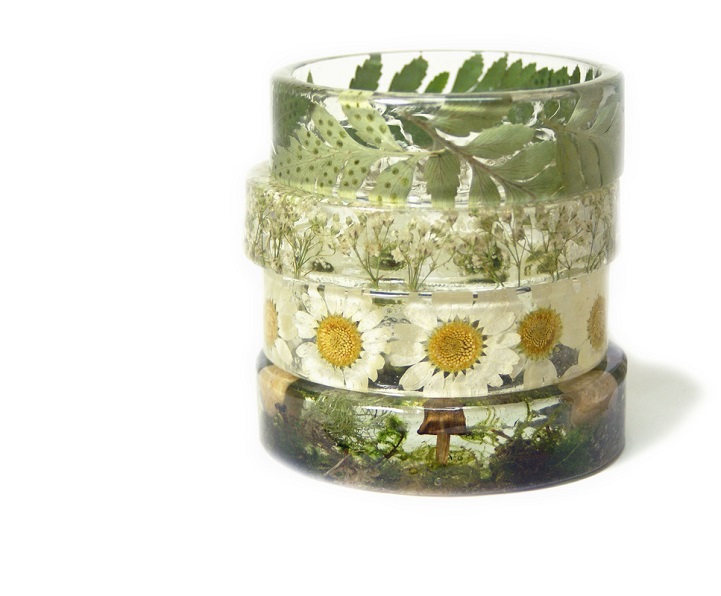 At Designer Daily, we are big fans of botanical jewellery. It will not surprise anyone that Sarah Smith's jewellery really pleases us, and we think it should please anyone with taste.
Taking advantage of the beauty nature offers to us, like dried flowers, foliage, grass, and other organic stuff, Smith makes it look even better by encasing it in resin and selling it on her shop, Modern Flower Child.
You can view some of the jewellery in this post, and if you like it, purchase it on her Etsy shop.