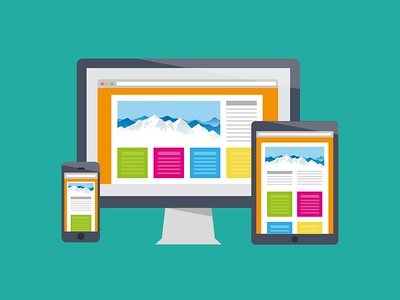 If you are thinking of being the next Jeff Bezos, you need to start right. Even if you're the next door brick and mortar company hoping to sell online, you need to work hard. It takes a lot to do something that will change the way you earn. Start with a nice, attractive website to present your products, as 48 percent of people think that a website's design is the #1 factor in determining the credibility of a business. eCommerce web design company ScienceSoft has shared some tips for hiring right designers. Read ahead!
Match your requirements
Make sure you set aside your objective as a business and that of the site together. Let go of unnecessary elements you might think fit on the website and set a rough budget. This is now roughly what you want to match with the company you hire. You need to see if they can match your requirements under your budget.
Go through portfolios
To hire the best, you need to test the people who applied. Don't take their word for it, use the old school portfolio method. After knowing what fits your budget, start shortlisting. Browse through different ideas people have worked with, in the past. You will get an idea about their working style and knowledge. Make sure you research the people you trust your vision with.
Make the right choices
Apart from hiring the people that will do best by you, choose the right trends. Choosing the right CMS will help you in establishing and the right methodology in marketing. Find out what is best for your requirements. Also, take note of your competitors' use in the field and understand fully before you finalize. Making the right choices here will go a long way, so ask the company about whatever you need to know and cross-check.
Industry standing
Like all other industries, hiring a web design company also involves checking where they stand versus their competitors. This covers their profitability, years of experience, and area of expertise and the like. Unless you adjudge what all the company is good at, you cannot determine whether it fits your purposes. The experiences they have had will be quintessential in the result of their collaboration with you.
Ensure a warranty
It is not just anyone's cup of tea to know whether the programmed version is well-designed. As a client, ensure that they promise a certain warranty so that if things were to be affected, you do not suffer. It should be looked into and repaired at least for the time the company is offering a service. If need be, ask for their maintenance services and support for the website even after. After all, they know the website the best.
Referrals
A word of mouth still goes a long way. If you know someone who has a website, ask them who developed it and at what cost. Just because you know someone can build you a website doesn't mean they can build a good one. Make sure you take a few referrals and follow the compliments.