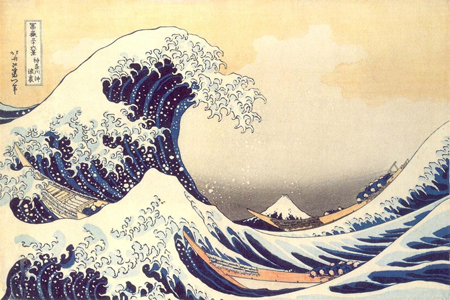 The great wave by Hokusai is probably one of the most iconic artwork in the world of Ukiyo-e. Just like for other super famous artworks, the wave has been reinterpreted, discover a few of those adaptations in the following collection.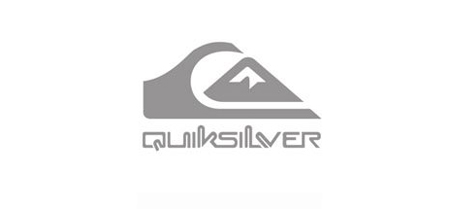 The Quicksilve logo reminds you something?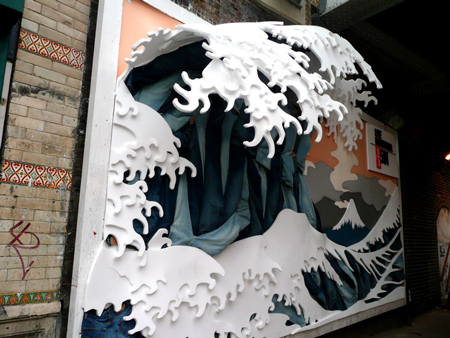 A Levi's ad made of jeans.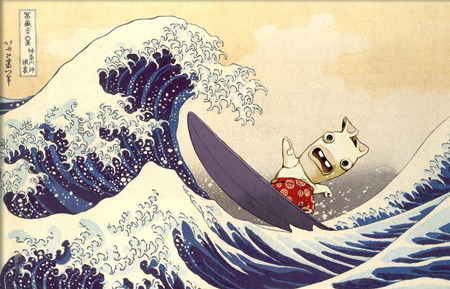 From the Rayman fan page.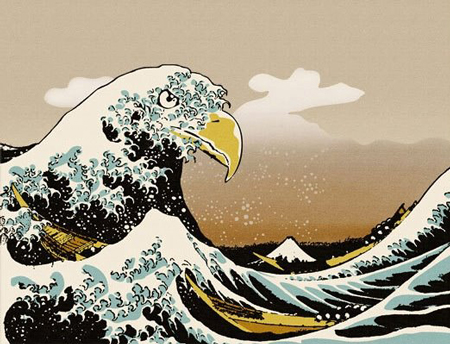 The great Kanagawa eagle.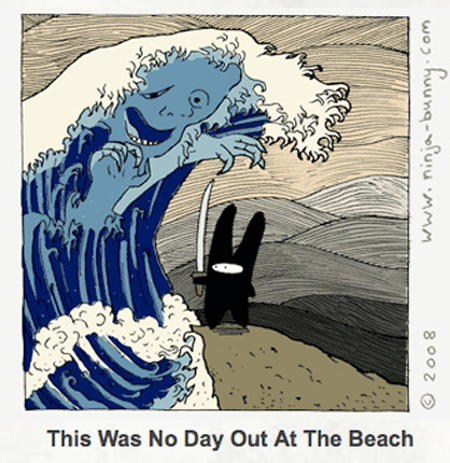 Via Ninja vs Bunny.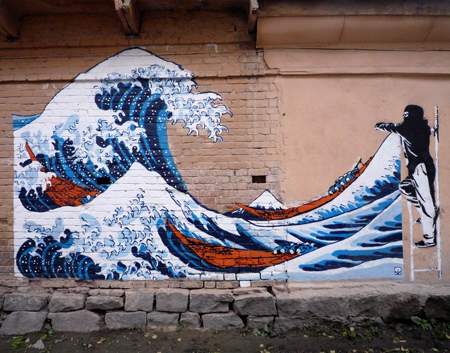 The Street Wave.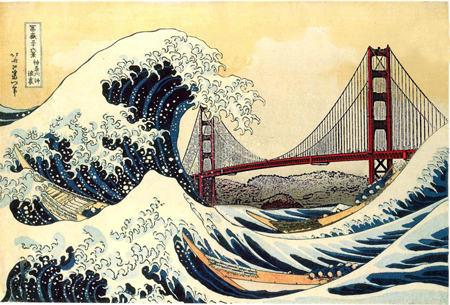 The Great Wave of San Francisco.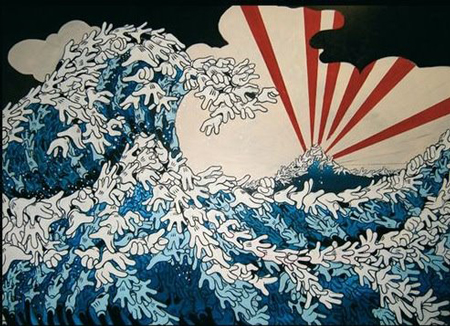 The hand wave by JayBo.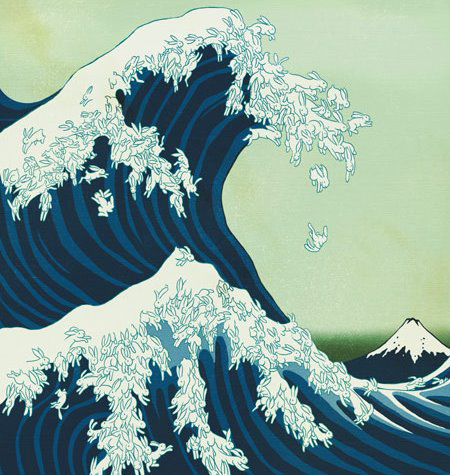 The great rabbit wave by Kozyndan.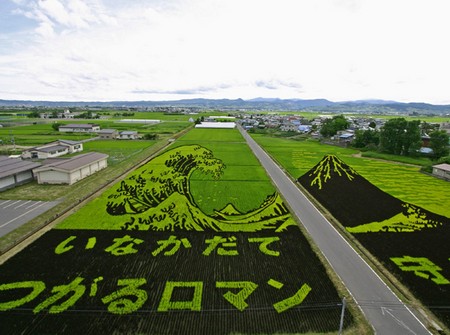 The great wave made with rice crops of different colors.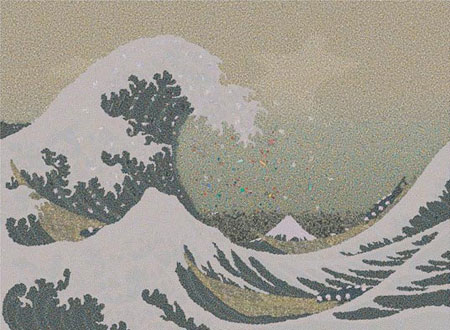 The great wave of trash by Chris Jordan.