In interior design, there are many different styles, colour schemes, and layouts that you can choose from. When renovating a bedroom, it's important to pick an interior design styles that best suits you as your bedroom is one area of your home that you can relax and recharge your batteries. As one of your home's more private rooms, it's also a place where you can indulge your tastes to create an ideal backdrop for a peaceful night's sleep every night.
Minimalism
For many years now, minimalism has been a popular living space design to choose. Many people have incorporated minimalism into their bedroom or even their entire home. In design and architecture, minimalism refers to reducing your space down to its necessary elements. Essentially, the motto for minimalist design is 'less is more' when you are decorating your home.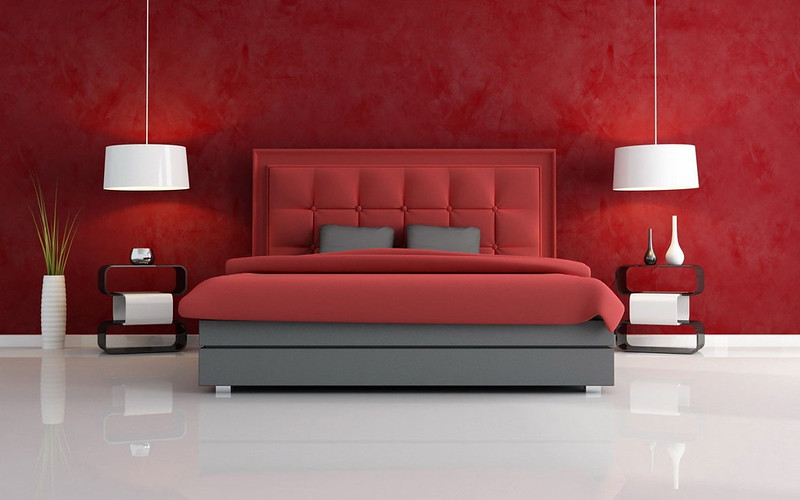 With the minimalism concept, nothing is flamboyant or excessive in décor or accessories, furnishings are streamlined and simple, and colour palettes are airy and neutral. Ultimately, minimalism is categorized by ultra-clean lines and a sense of functionality. Many people who choose to adopt a minimalist style of decor in their home often use popular colours such as white in their bedroom design. There is plenty of inspiration online that can help you pick out the perfect colours for your bedroom including this iron bed colour guide from Wrought Iron.
Maximalism
In contrast with minimalist design, maximalism takes on the view that 'more is more' in interior design. Maximalism is generally a loud style consisting of mixed patterns, lavish, but curated collections, as well as saturated colours. As opposed to minimalism, it encourages the utilizing of your space boldly. Although its ornate nature is somewhat reminiscent of England's stately home interiors, modern accents and bold colours are what make the maximalism style modern.
For bedroom interior design, maximalism promotes one-of-a-kind possessions, intricate graphic details, bold palettes, patterns, and repetition. There are many opportunities where you can get creative with maximalism in your bedroom to help you create a bold interior design statement. Experiment with a mixture of patterns, colours, and textures and see which designs you can come up with.
Industrial
Industrial design is a popular design style that is used all around the world in architecture for office buildings, rustic restaurants, and quirky cafes. This design style draws inspiration from urban lofts or warehouses and incorporates elements that creates an unfinished look. In industrial design, exposed brickwork, rustic wood, and steel are often used in interior design.
If you're looking for a chic, rustic look for your bedroom in 2020, then industrial design can be a creative look that you can use in your home. When transforming the design of your bedroom, there are many useful tips online that can show you how to decorate your master bedroom this year, from sticking to a light colour palette to being bold with different patterns. For a rustic industrial look in your room, experiment with an exposed brick focal point and dark wooden floors to see if it suits you.
Modern
In home interior design, modern designs are everywhere you look. It's a design style that fits in with many rooms and homes and can thoroughly brighten up your living space. Many materials that feature in modern designs include steel and glass. Modern is generally a term that refers to a house that has a simple colour palette, clean, crisp lines, and adopts a sense of simplicity much like minimalism.
When you want to completely refresh your bedroom, modernising into new styles and trends is how you can bring an old bedroom into the present day. For 2020, there are many stylish and trendy colours to give your home a new look and many that can look great in your bedroom. Warm neutrals, dusty pinks, or even olive greens are just some modern colours you could use in your bedroom this year.