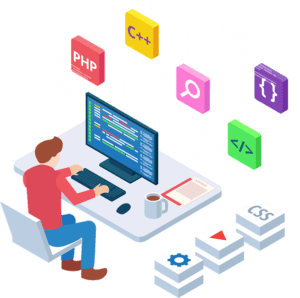 In design, as in other fields, there is a tendency to emulate more successful professionals. Someone copies the style of a famous designer, someone borrows ideas from top web-studios, however, copying and inspired by the work of others, not always leads to the desired results. Becoming a true professional and getting satisfaction from your work is only possible by creating something unique and differentiating yourself from others with your own handwriting. Musicians, artists and other creative professions have their own distinctive style. A web designer can also find his or her own style. That's what we'll talk about in our article.
HOW A DESIGNER CAN FIND HIS OR HER OWN STYLE
Why is it so important to find your own style and create a unique product? Let's look at a few principles, following which it is possible to find your own style and develop special projects.
Principle 1. Uniqueness
Despite the fact that each designer solves problems in his own way and the design process is never exactly the same, there is a chance that we imitate other professionals or copy elements (and sometimes even the entire layout) of the site. In order not to slip into outright plagiarism, the designer must develop a unique concept, which is just the impetus for understanding the individual style. Adhering to the principle of uniqueness and coming up with individual elements, and subsequently the entire page, we develop our own special views, which will distinguish the work from other projects.
Principle 2. Technique
If a web designer has a poor knowledge of software, does not know the theory of design and does not have enough experience, he can not do his job at a high level and, as a consequence, create their own vision of the design of websites. Poorly worked out details, unfinished layout – poor quality work cannot be a guide for others and a basis for creating one's own style.
Constant learning is the best way to learn and discover new creative directions. The more a designer learns and improves their technique, the faster they will be free to create and find their own style.
Principle 3: Understanding
A designer is unlikely to create the perfect project if he doesn't understand the client's main goals and the nature of web development. Communicating with clients, analyzing information, finding the best solutions to clients' problems – all of this also goes into creating a unique design and style search process. Developing a design without an understanding of the client's basic needs makes the designer's work irrelevant and useless.
Principle 4: Balance
Finding your own style is often associated with creativity, creating original and unusual solutions. However, you should not forget about the basics of colour, the rules of typography, user experience and other design aspects that make it easier for users to perceive information, navigate the resource and perform targeted actions.
Principle 5: Trends in web design
When searching for your own style, you can rely not only on creating something totally unique, but also on existing trends in design. It's no coincidence that designers use elements of different trends in their work: it helps to stay on-trend, improves user perception and the user experience.