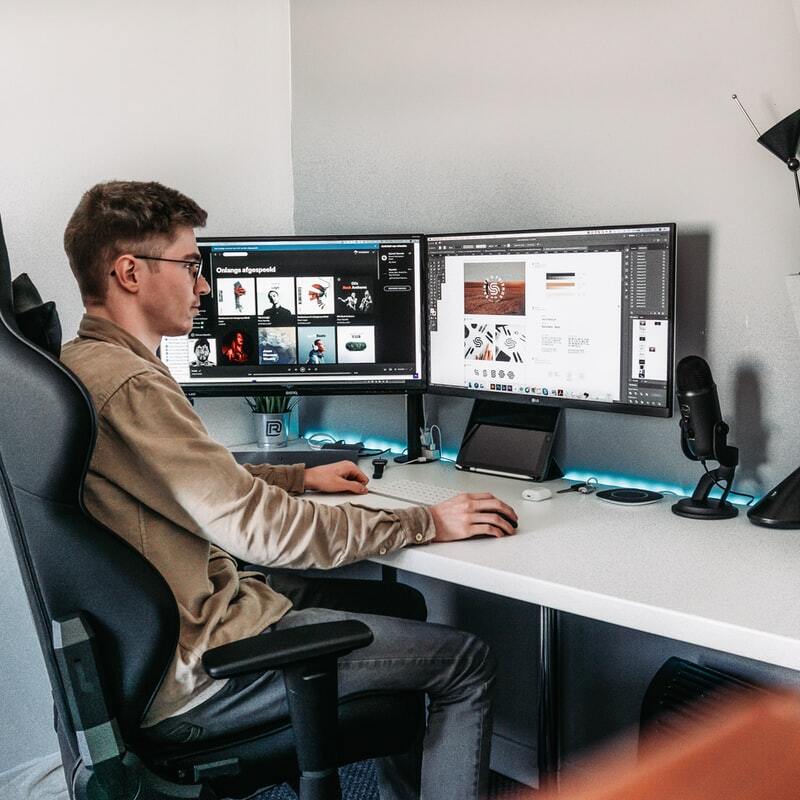 COVID-19, financial crisis, quarantine, and self-isolation… Already in early spring 2020, it became clear that everything would turn upside down. And 2021 also continues to go down in history with these hashtags.
Beginners and experienced interior designers sooner or later face the problem of finding new customers, which becomes especially relevant in difficult economic conditions that many have already managed to feel for themselves.
"As an architect, you design for the present, with an awareness of the past, for a future which is essentially unknown." — Norman Foster.
These people are interior designers, owners of their own brands and fashion houses, couturiers, and jewelers. With the beginning of the spread of coronavirus, many of them remained at home and began to suffer conscious losses in order to prevent the virus from spreading. However, after the official introduction of self-isolation, the crisis situation of designers significantly worsened: all offline sales points closed, not everyone managed to achieve a delay in the rental amount, due to the jump in the dollar and euro, prices for the purchase of materials increased sharply. And this is far from the entire list of troubles that fell on the heads of designers.
In such difficult situations, 1000 dollar cash loans came to the rescue. They helped keep employees paid and not fire most people in a variety of design industries. In the article, we will tell how to survive the financial crisis, how to find additional areas of earnings, and advance ourselves as a qualified specialist.
10 Ideas How Designer Can Overcome Financial Crisis And Find New Customers
We highlighted the 10 most effective ways of marketing in the field of interior design and also noted several useful tips and tricks that can certainly be useful in the work of the designer:
Set up your website. At the moment, create a fairly simple business card using ready-made templates or special platforms for bloggers under the power of even beginners and without special costs. The site does not have to be very complex in structure but must contain all the necessary information about you, contacts, and work examples. Remember that you are a designer, which means that your taste and style site should demonstrate as clearly as directly as your projects.
Use social media. It is no secret that the use of social networks has long become a powerful marketing tool in almost any area of business, but you also need to use them wisely and with a sense of measure. The abundance of obsessive advertising can only scare away potential customers. Talk about your lifestyle, do not hesitate to post stages of work with various projects, talk about interesting events that you visit, as well as post photos and sketches of your work.
Provide economy-class services. In the context of the crisis, it is not always possible to find large orders and VIP customers; moreover, at any time, not everyone is ready to put the arrangement of their own house in the wrong hands. Another thing is to get a little consultation with a professional. Offer your potential customers economy class services, express consultations with hourly payment, they will not take a lot of your time, but they can become a good financial help and, possibly, lead to full cooperation on the project.
Participate in specialized exhibitions. It is a great way to find customers, communicate with colleagues, suppliers, the media, and declare yourself. However, participation in such events will require payment, and often considerable, so it makes sense for designers who are uncertain in their financial capabilities to cooperate with each other or offer their services to stands of large manufacturers who are quite willing to collaborate with designers.
Take part in competitions. Many major world manufacturers regularly hold competitions of furniture projects, lamps, accessories, etc. If you win, you not only get the opportunity to declare yourself in the international arena but also get a good percentage of sales of a product created according to your sketches. Participation in interior awards and project competitions, which regularly hold various sites, magazines, and companies. Even if you do not become a winner, the organizers will independently ensure that the maximum number of potential customers knows about your work.
Collaborate with thematic publications. Glossy thematic publications are a proven way to tell the target audience about themselves. Paying for advertising of your studio in a thematic magazine can be quite overhead, but successful design projects of the publication are published for free. Although this method in practice is less effective than promoting on the Internet, they contribute to improving the designer's image and authority.
Teach others and share experiences. Many shops, salons, and manufacturers hold various campaigns and seminars, to which designers are willingly attracted. Sharing experience, talking about your projects, or conducting a master class can be not only useful in terms of advertising but also become an additional source of income.
Author supervision. Such a decision may seem risky and will probably lead to an increase in the cost of the project, but it is guaranteed to bear fruit. An additional bonus can not only convince doubting customers but will also allow you to control all stages of work, calmly photograph the object, earn commissions from suppliers and be sure that the project will be implemented in such a way that you will not be ashamed to send it to the magazine and publish it in your portfolio.
Contract drafting. The contract on your provision of design services to the customer should be accurate, detailed, and agreed upon with an experienced lawyer. After all, time is money, and spending it on endless alterations of the same project can be more than overhead. Experienced designers recommend introducing a clause in the contract that for a specified fee, the project concept can be redone no more than 3 times. It is also necessary to immediately stipulate the issue with copyright supervision.
Innovation and unexpected solutions. In a rapidly developing modern world, it is difficult to immediately guess what steps, technologies, or resources will bring the maximum return, so it makes sense to make the most of any opportunities to find new customers. Many designers search for customers in specialized forums on the Internet; others actively maintain their Instagram account or even launch their own mobile application with a portfolio. However, even in the 21st century, "word of mouth" and the recommendations of your customers, colleagues, and acquaintances can be decisive factors.
Any crisis is a time of opportunity when you have to leave your comfort zone and work hard.