To many business owners, online presence definition simply means setting up a minimalist website and placing the company's address at the footer. On the contrary, it means creating a holistic virtual presence for your business where you can market your products or services, communicate with your customers, and meet all their expectations.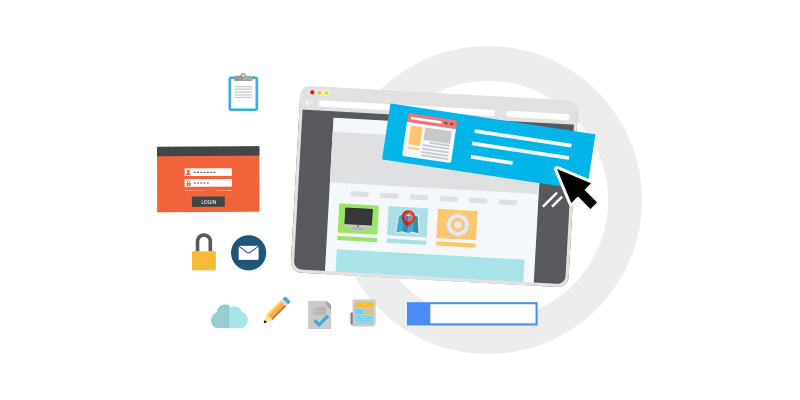 In this electronic era, your business looks out of touch with customers if the only thing that shows up from a web search is nothing but reviews from 3rd-party sites. As such, ignoring the importance of online presence and the marketing potential is akin to lying on your laurels and saying you no longer need any new business.
In this article, we are going to look at how to build an online presence, the importance of the same, and the average cost of doing it.
But before we do that, it's important to mention one thing…
The first step to successfully building an online presence starts with creating a team of professionals. This is because a good social media strategy on paper without the people to actualize it is as good as an expired charity sweepstake. So, whether you are working with an in-house team or an offshore team, it's super-important to carefully vet the individuals and ensure they bring their A-game into your project.
Find here how you can effectively hire and manage an offshore team of developers.
So why does a business need a website or internet presence?
Accessibility
One of the biggest reason you should strive to have a website is the accessibility that it affords your business. These online portals put your business in front of the actual and potential customers even after business hours. By having this 24-hour virtual showroom, the customers are able to purchase your products or services before the urge passes and at the comfort of their houses.
Brand Building
"A brand is a voice and a product is a souvenir." – Lisa Gansky
This statement simply means that building a brand is super-important for a business as it entails gaining the customer's trust. When you build an online presence, you not only augment the market position of your product or service, but you also give them a reputable source where they can "check out" your company's reputation.
With that, you are also able to curate your own narrative for your target audience as opposed to them reading about your business from third-party review websites which can sometimes be biased.
Wider Audience Reach
The online landscape operates on a global scale compared to the few miles radius of a brick-and-mortar store. Your Web presence widens the scope of reach by tapping into the virtual world traffic within the locality to a different continent.
Depending on your offering and the industry of operation, this opens up a wider customer base compared to relying on word-of-mouth referrals.
How Much Does it Cost to Build a Website
First up, it is estimated that there are more than 1.5 billion websites globally. Of this number, only 200m are currently active although this number keeps fluctuating now and then. And since a website forms the backbone of a business's online presence, it's important you know how to build a website and much it would cost you.
As you may have rightly guessed, the cost of building a website is largely influenced by a number of variables like the tools or services used. Additionally, the mode of development i.e (DIY or hiring developers) can also increase or lower the cost of your project. For instance, if you are a hands-on person, you can choose to create your website via a content management system like WordPress or web builders.
Using these free platforms gives you a great headstart especially if you are a small business rolling on a tight budget. But here is the thing, as your business grows, your needs will also evolve. As such you may be required to enhance your website with additional features meaning the costs will also increase.
On the flip side, creating a professionally customized website may seem like an expensive venture but it's well worth it in the long term. Just like a Lamborgini, what constitutes the cost of a website isn't limited to how it appears on the surface. On the contrary, the engine lying "under the hood" is what makes a website work.
So, if you are to peg the cost of building a website on how easy it is to drag and drop templates, you will be ignoring the much larger slice of the pie which is the back-end part of it.
The good thing about a customized website is that you get to build it from scratch. The architecture is built to match your specifications plus it doesn't carry any restrictions on the appearance of the site. As such, your website won't be sharing a common theme with hundreds, and possibly million other websites.
In case you choose to start a blog section on your website, this uniqueness sets you apart from your competitors, elevating your author popularity and recognition within your industry.
So? How much does it really cost to build a website?
Well, If you opt to go for a feature-rich, custom-built website, the cost can reach $30,000 give or take.
On the other hand, using the website builder option will set you back $5/month, as long as its a basic website. However, If you need to upgrade your web hosting and domain name, it will cost you $7.99 per month and $14.99 per year respectively.
Why You Should Hire a Professional Web Developer
Whenever you are venturing into unchartered areas, it good to have an experienced person in your corner to help out. After all, if you want to successfully navigate through a landmine, you need to walk into someone's footsteps.
The same concept should apply even when you are building a website. The value of a website developer/s goes way beyond creating a website's front-end. Their broad knowledge, experiences, and technical skills will help you avert financial pitfalls and hidden technical glitches. Additionally, they also help you pick the right solution to match your budget significantly reducing the turnaround time of your project.
Conclusion-The Cost of Building a Website
Many entrepreneurs hold the belief that if they aren't selling any products online, simple social media profiles are enough to stand in for a website. True to that, the lack of a website may not cripple the operations of a business. However, it surely does create a negative perception to the customers who expect to easily find the company's info online. A few decades back, it was forgivable to operate in obscurity give that creating a website was highly cost-prohibitive. Fast forward to today, the cost of setting up and hosting a website has dramatically gone down thanks to technology advancement and cheap hiring methods like off-shoring.
As an entrepreneur, the key to successfully creating a website and generally building an online presence lies in keeping the costs as low as possible during the initial stages. This way, you get to hedge against any losses (if any). As you acclimatize with the whole terrain, then you can then move to bigger things.