The online casino market has changed greatly over time, and emerging design trends have helped to push it in new directions. The following examples show us how this has worked and what we might expect to see in the future.
New Themes and Related Images
Fortune Llama by Swedish developer Fantasma Games is a new game that is unique because of the unusual theme featuring llamas and other characters with colorful outfits. A look through the online casino site from Paddy Power shows that the range of themes is now huge. Other games in the new releases category include Smoothie Smash, Cowboy Coins, and Buffalo Mania Megaways. In each case, the related images on the symbols and in the background play a huge part in making the theme attractive and authentic.
Many slots use a very similar format and gameplay to others, so the use of drastically different settings and themes helps to make them feel different from one another. This is important as it allows players to switch between games and enjoy a variety of experiences without having to learn a lot of new rules each time.
The Use of a Variety of Features
The Cowboy Coins slot by Pragmatic Play lets us see how design and features can be used to create an immersive experience using classic slots gameplay. High-quality graphics transport the player to a ramshackle Wild West town, like these real towns mentioned by American Sky, populated by a group of rough characters, but the gameplay is fairly standard until we reach the respin round where a collector symbol lets the player shoot their way to cash prizes, bringing the theme neatly back on track.
This way of tying together the theme with the design and the features is one of the most difficult aspects for slot developers and perhaps helps to explain why the most successful slots now tend to lead to a few spin-offs appearing based on them. The Age of the Gods series is one of the best examples of a game where good design and gameplay tying in a theme has allowed a series to flourish include, as the mythological theme ties in with the description here by World History Encyclopedia and is perfectly represented in the symbols used and the range of features.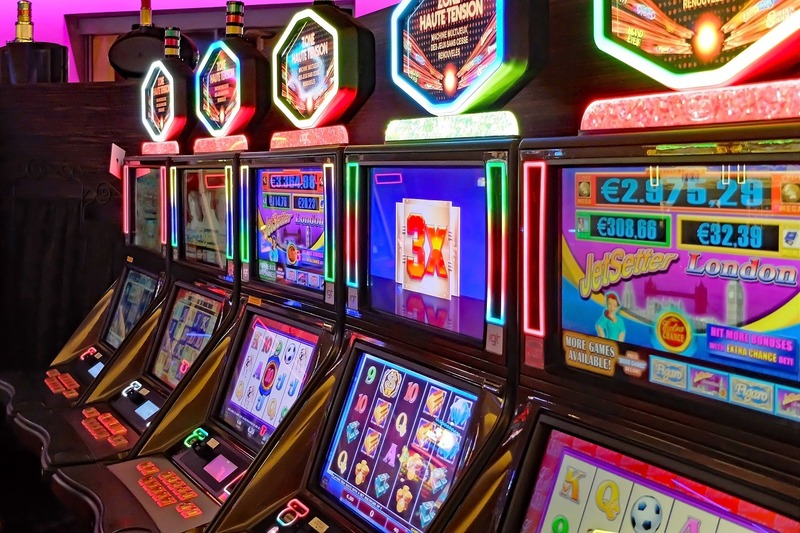 The Importance of Good Design Will Keep on Growing
These examples let us see how slot developers are becoming increasingly sophisticated in the way that they design their games. Rather than simply adding some symbols to a game, they're now looking at creating a complete playing package where everything ties together for themed gameplay.
Expect to see this lead to new themes being explored, while the classics like fruits and Egyptian treasures should continue to evolve with new ideas and better design. This will lead to online casinos having even more choices in them and will give players the opportunity to look for something that suits them perfectly each time.
The fact that these design trends are shaping the online casino industry means that we can look forward to seeing developers put even more emphasis on how they design their games from now on.