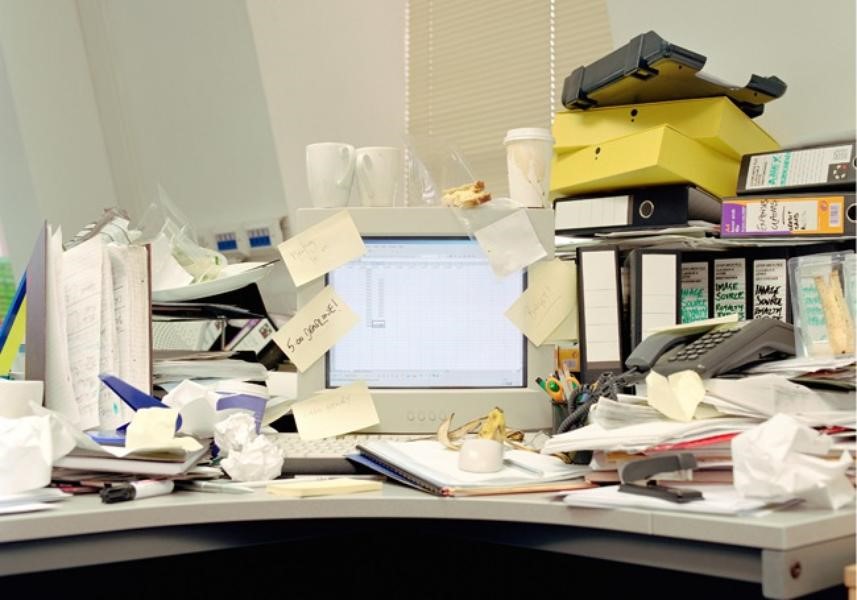 Did you know that a cluttered workspace can compromise at least an hour of your productive time every day?
Cluttered workspaces cause frustration due to misplacement of important items, documents, or tools.
Here are few design tips to help you maintain a clutter-free workspace:
Get Rid of Unnecessary Items
The first step to creating a clutter-free workspace is to get rid of items that are in the wrong place or things that you no longer use. Apps have achieved this concept entirely—look at examples, like the gorgeous 918kiss user interface that any minimalist would appreciate.
Sometimes you misplace a book, glass, or any other item, but remember to put these items in the right place again easily avoids clutter.
If there's anything in the office that you haven't used in at least six months, the chances are that you won't use it again. Rather, discard it.
Divide Your Workspace into Zones
You need quick access to the items you use most often. Keep documents arranged in multi-layered trays, writing items in a cup, and so on.
Minimise the number of items on your desk to ensure sufficient room for easy movement. It is also simple to see a random item thrown down in a hurry so that you can put it away by the end of the day.
Tame Your Cables
Disorganised cables can get tangled into a hazardous mess. An effective solution is to fix binder clips onto the backside of desks, sliding various cables through the clip's silver loop.
You can also label cords using bread clips.
Customised rain gutters are also an excellent desk-attachment tool to help wrangle cords into submission.
Invest in Professional Document Destruction
If you leave a mass of paper to be shredded lying around your workspace, it quickly adds to the clutter. The loose paper also makes your business vulnerable to data theft.
Consider hiring a professional paper shredding service to collect the wastepaper or shred it on-site. You not only keep your office clutter-free but also protect your sensitive data.
Consider Going Digital
Paper is one of the major causes of clutter in a workspace, and it doesn't do the environment any favours, either. These items include receipts, old documents, magazines, and reports.
Avoid paper copies where you can, instead scanning paper documents using a dedicated machine or your smartphone. Be sure to discard the paper once it's captured to minimise your office clutter.
Invest in Drawer Organisers
If your desk drawers look disorganised, simple drawer organisers keep small, loose items in check.
If you can't find a suitable drawer insert, consider creating a custom setup by lining the drawer with small containers and trays that slot into each other like jigsaw puzzles.
Create a Special Storage for Old Files
Another way to avoid a mess is to have a special drawer or cabinet for old documents.
Make sure you keep these documents tidy, though. Otherwise, you'll end up dealing with more clutter every time you open the drawer.
If you have limited space, consider using vertical filing cabinets, which are more space efficient.
Maintain Your Workspace
If you want to enjoy a tidy, clutter-free workspace, invest time and effort into maintaining it. The cleanliness and organisation of your space take a toll on your productivity. Take a few minutes at the end of the day to clean up your desk and keep the clutter at bay.