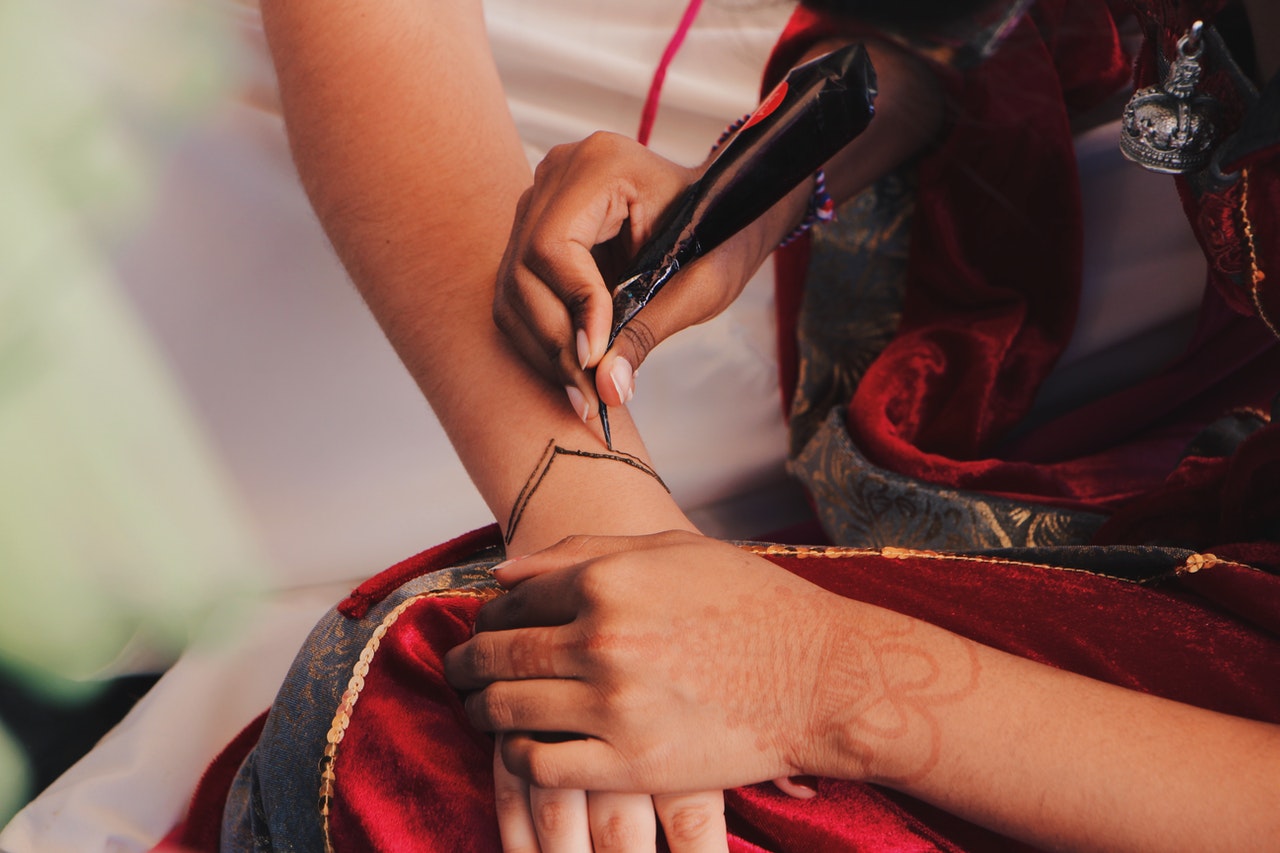 In the past, the only way to get high-quality, temporary tattoos was with permanent ink. Most temporary tattoos didn't transfer properly, lasted under a day, and were limited in design. For this reason, temporary tattoos had a bad reputation for being cheap, childish, and limited.
Nowadays, temporary tattoos are seen as anything but. Professional designers and casuals alike can create and wear their own graphics with the help of a printing studio. Here's how.
To Create or Not to Create?
There are two ways to start your temporary tattoo journey: buying premade designs from a company like Inkbox or creating your own. If you're not a great illustrator or you can't pay a designer, going the premade route is a great option, especially if you want to have a bit of fun.
However, if you want to wear a costume or try a design before going permanent, you should stick to custom temporary tattoos. High-quality temporary tattoos give you the chance to see what a design will look like on your skin, which is needed information for when you get inked.
At the same time, you may not want to wear any of the premade tattoos on your website of choice. Some designs can be cool, but others may come across as cliche or uninspired.
Understand that your custom tattoo may include a photo you found and uploaded on the internet without much editing. As long as you don't sell this design, you're allowed to use it on your body.
How to Design Your First Temporary Tattoo
Unlike most visual art, which primarily uses white canvases, tattoos have to be laid on the skin. You'll need to work with different skin tones and printing features when creating your design.
Skin Color/Type
Let's get one thing clear: melanin shouldn't be an obstacle for tattoo artists or for tattoo designs in general. There are several prevailing myths and prejudices for tattooing darker skin tones and the "lack of options" for pigments, but the culprit here is likely lack of imagination and colorism.
If you or the person you're designing for has dark skin, experiment with colors that bring out the best hues in the skin's pigment. Dark skin types can also experiment with negative space, which uses your skin as the main subject. There are endless possibilities with any skin canvas.
Tattoo Color
Some pigments will look lighter or darker on certain skin tones. If you like a hue, but the color isn't to your liking when applied on top of your skin tone, make it lighter or darker. You may need to work with your skin's undertone (neutral, warm, cool) to avoid clashing or unpleasant shades.
If you're selling your designs, you can make multiple color combinations for different skin types.
Design Intricacy
The more fine lines in your tattoo, the more expensive your design will be. On top of that, lower-quality printers won't be able to show super fine details in artwork, especially if you're using a JPEG, PNG, or another low-quality image file. For best results, use a TIFF file..
If you really want to go with an intricate design, ask the printing company if they print at 300 PPI (pixels per inch) or higher. 300 PPI images are considered high-resolution or "high-res." If you want to print a photograph, you absolutely can't use a printer that prints lower than 300 PPI.
Image Size
Unless you plan on printing a back tattoo, you'll need to design your image for the lowest possible dimensions you plan to print. Some tattoos typically look better with smaller (symbols), but others need a lot of space. You may even want to design tattoos for a specific body part.
Whatever you choose, ensure you can blow up or shrink the image to fit different body types.