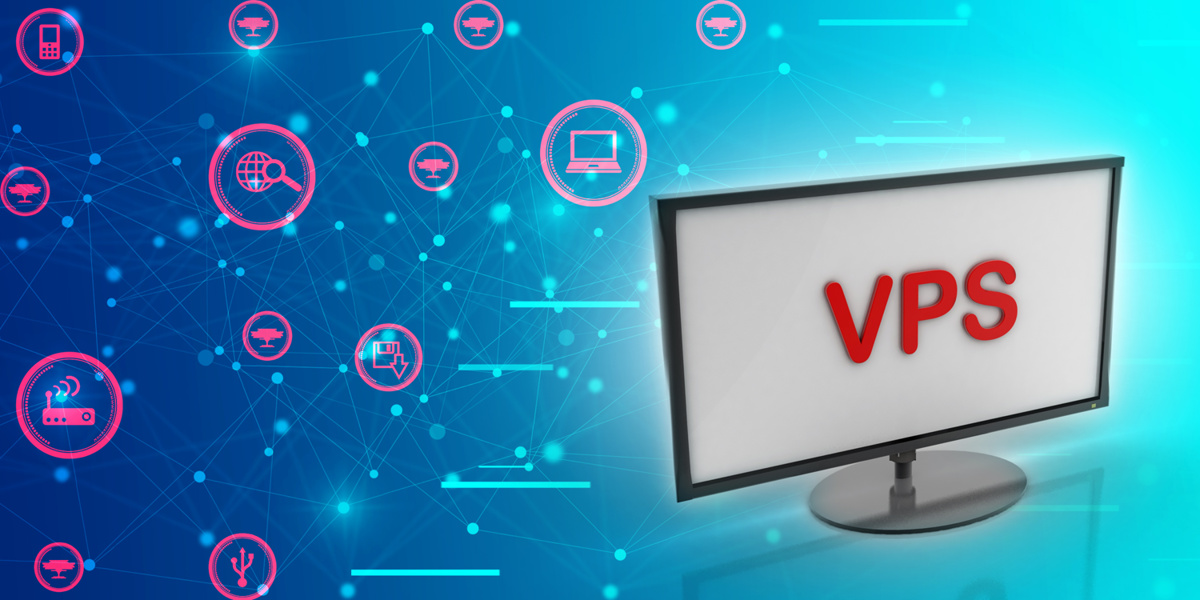 VPS hosting is one of the three main types of web hosting services commercially available. The other two types are shared hosting and fully dedicated servers. A virtual private server offers an in-between solution where you get the best of both worlds; a fully isolated server environment with dedicated resources and a reasonable cost that most website owners can afford.
Websites are becoming more complex and interactive these days, which has given more popularity to VPS hosting for larger websites that require higher server performance and more stability. Content management systems, such as WordPress, are becoming more demanding in terms of server resources, which makes most shared hosting plans unsuitable for a website of a considerable size and traffic.
The good news is that as the demand for VPS hosting increases, the market gets more competitive, and providers have indeed been offering lower prices for this type of hosting in recent years. So this is a perfect time to consider upgrading to a VPS solution.
If you've never worked with a virtual private server before and not sure what to look for when picking one, we prepared a quick guide for you highlighting the most important things to keep in mind. Now let's get down to business!
Cloud Beats Traditional VPS
There are two types of server infrastructure that are utilized to create virtual servers: traditional bare metal servers and cloud server solutions. The latter is what the majority of popular providers use these days to power their VPS services, and for obvious reasons.
Whether you are running a small business website or launching a new app, a cloud-based virtual private server can offer you exceptional flexibility in performance and cost. Many developers and tech experts have been enthusiastically raving about the various positive aspects of cloud computing, which you should definitely consider taking advantage of for your project.
Cloud technology provides unparalleled efficiency when it comes to server provisioning, scalability, availability and redundancy. Server setup can be done instantly, resources can be automatically scaled up or down at any time with no significant downtime, and in case of a hardware failure, your data can be automatically migrated and deployed to another server. This leads to optimal uptime even in worst-case scenario situations.
SSD Storage is a Must
Having a slice of the physical server's main resources fully dedicated to your virtual machine is the key advantage of VPS hosting. These include computing resources (CPU and RAM) as well as storage space. While companies may not normally provide a lot of technical details about the CPU and RAM devices they utilize, most of them put a great deal of emphasis on the type of storage devices they use.
The input/output rate of the storage drive can have a big effect on the performance of your website. This is particularly noticed in complex database-driven sites and apps. Almost no reliable web hosting company uses HDD disks anymore since these are too slow for most modern websites.
Solid-state drives (SSDs) are many times faster than HDD drives, and that's simply why the top VPS providers on the market nowadays offer SSD storage. If you are looking for something even better and faster, opt for NVMe SSD. The price is of course a little higher, but the improvement in performance will be worth every penny.
Determine The Best Software For You
When setting up a brand new VPS server, you'll have to install all of its software from scratch as if you were setting up a standalone server. This will have to be done either by you or by the support team in case the service you ordered includes software installation support. Each project may require a different suite of software to be running on the server, but let's just focus on the essential components needed for a website hosting environment.
Operating system: Assuming you'll be using a Linux operating system, which is the standard OS for servers, the top choices for a Linux distribution include CentOS, AlmaLinux, Rocky Linux, Debian and Ubuntu. Keep in mind that since CentOS has been discontinued (CentOS 7 maintenance updates end in 2024), you probably want to go with an alternative distribution based on the requirements of the other systems you intend to install.
Web server: Apache is the most widely used web server software that is available for free. It works pretty well when configured properly and there are tons of how-to articles and tutorials explaining every detail related to this web server. If you are interested in a more advanced server software with superior performance and out-of-the-box optimized caching for WordPress sites, then a commercial LiteSpeed server license is what you should look into.
Control panel: Although Linux-savvy users can do without a control panel, you'd very likely need one anyway because it makes managing your web server and websites much easier. The most popular and feature-rich control panel is cPanel, but it requires paying a relatively high licensing fee that depends on the number of accounts you need. More affordable control panels you may want to check out include DirectAdmin and Plesk. Some hosts offer special deals on certain control panels and you may get a license for free.
Security software: Managed VPS plans come with basic security measures, but if you are running a serious project, you should consider implementing an advanced security software that provides comprehensive real-time protection against various types of potential threats. One of the top recommendations is the Imunify360 security suite. A lot of providers offer this as an add-on and some even include it for free with their plans.
Managed VPS is Less Troublesome
Setting up a virtual server is like setting up a whole new server from scratch (from the software standpoint). It is your responsibility to install all of the required software, install updates as they are released, secure the server, monitor its health and performance, and fix any technical issues and system errors that occur. If you choose an unmanaged VPS, you'd have to do all that on your own.
A self-managed server is obviously a more suitable option for developers who possess advanced technical skills and are familiar with server systems. Beginners and small business owners should stick with managed VPS hosting where almost all of the technical aspects would be handled by an experienced support team.
Not all managed plans come with the same level of support. Some only cover the basic server systems (OS, web server and control panel), while others offer more extensive and personalized support that covers custom installation and configuration of third-party applications.
As you've probably noticed already, the cost of a managed VPS is often higher than the cost of an unmanaged counterpart. But those extra few dollars (or maybe not so few!) per month can potentially save you a lot of time and trouble by having the support team handle most of the hard technical work for you.
Final Thoughts
VPS hosting is a highly powerful and flexible solution for sizable, high-traffic and/or e-commerce websites. You are guaranteed a specific amount of server resources that will be exclusively dedicated to your website and not shared with other websites.
Using the right VPS service should lead to improved speed and stable performance of your website, and it can be easily scaled up to meet growing resource demands as your traffic grows. In this post, we talked about some of the most important characteristics to keep on your checklist as you search for the perfect VPS provider for your website. We hope that you learned something useful now that you've reached the end of this post. Good luck with your project!