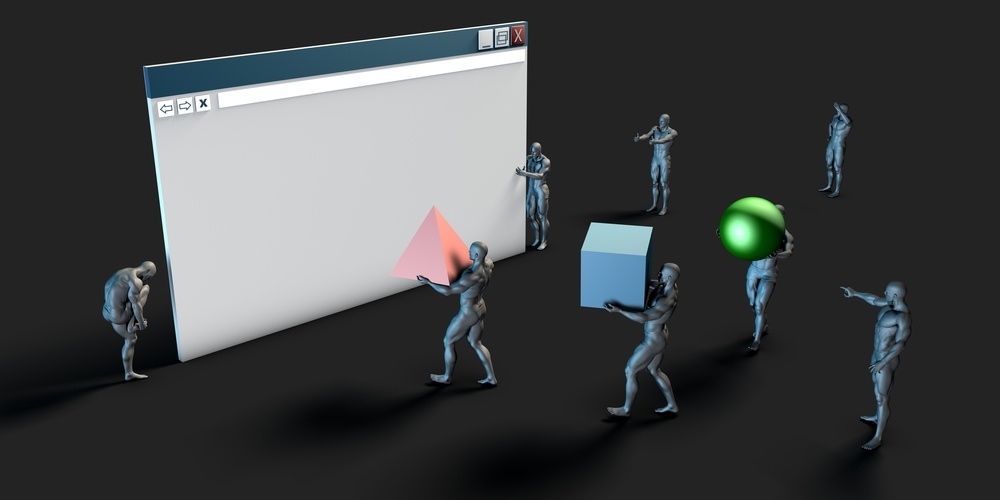 Millions of people throughout the globe are fond of computers and programming. Thousands of brilliant young minds see their future in computer science and intend to study in a prestigious college or university to become excellent programmers. Computer science has various directions and graphics programming is one of them.
It's not quite easy to become a graphics programmer. Students face multiple challenges and some of them are overly complex. Thus, many of them pay programming assignment experts from Assignment Core, considered to be a trustworthy programming homework service. Its skilled specialists do any coding assignments related to computer science, including assignments on graphics programming. However, it's only your alternative when nothing else works. In the meanwhile, we'd like to explain how to get into graphics programming.
Choose the Course
First of all, you should choose an appropriate course at your college or university. You should clarify all the advantages and possible drawbacks. Commonly, all educational institutions of the computer science type offer in-depth learning programs on graphics. Therefore, you'll definitely master the basics and will develop your technical skills. However, a lot depends on the reputation of the chosen institution. The higher its reputation is the more job perspectives you'll enjoy. Nonetheless, you shouldn't be too worried if you are a clever and talented programmer.
Pass Additional Online Learning
At times, the standard curriculum is insufficient to master all the tips and tricks on graphics programming. Therefore, we recommend passing some additional online courses. Commonly, most of them are offered for free. Some require certain fees, which aren't too high. Accordingly, most students will be able to afford them.
You shouldn't forget about other alternatives offered by the all-mighty Internet. You may likewise join other online projects, which help to improve skills and enrich knowledge on computer science. These are different workshops, webinars, forums, meetings, and something of the kind. They'll be dedicated to graphics programming as well. Thus, it's an excellent opportunity to learn something new beyond the curriculum.
Deal with the Basics
Undoubtedly, you'll have to master the basics of graphics programming. It'll be quite long to explain each position. Nevertheless, we'll briefly highlight the things you ought to master. Make allowances for the following essentials:
Figure Out Pixels and Coordinates;
Display All the Intricacies;
Create 2D and 3D Object Models;
Deal with Animation;
Possess Advanced Math Skills;
Manage Java;
Control Colors;
Create Shapes.
Read and Practice a Lot
Of course, you should read a lot and practice regularly. As we've mentioned in the previous section, you'll have to master various basic skills. It's important to have advanced math skills, know how to create, identify, and manage different essentials. Accordingly, you ought to read tons of specific literature. You can buy certain books, as well as look for gratis tutorials, manuals, and guides that are dedicated to the questions you want to learn.
It goes beyond all doubts that you'll have to work a lot after you read the necessary literature. No theory is good if you don't practice it. Consequently, you should try all the things you've learned in reality. We recommend practicing every day. Create a reasonable schedule and devote at least a couple of hours to see how good your practical skills are. Steadily, you'll get rid of all typical errors and will become a true programmer in graphics.
Consider Professional Assistance
Sometimes certain tasks and duties are too much for students. They may lack the time or have weak technical skills to fulfill some assignments on graphics programming. Therefore, we suggest hiring a professional assignment writing company. You should simply identify a reliable online platform with a high reputation and the necessary conditions. Commonly, these are as follows:
High-quality assignments;
Professional staff;
On-time deliveries;
All kinds of academic services;
100% authentic projects;
24/7 accessibility;
An active team of support.
Besides, it's worth mentioning the price policy of such platforms. Most students have restricted budgets and cannot offer too much. Highly reputed companies always set reasonable prices to make their assistance affordable. Moreover, every order is customizable. Accordingly, you're the only person who decides how much to pay.
Professional companies can help you at any suitable time. Their programmers successfully deal with web design, calculating, programming, coding, and so on. Your options are unlimited and they'll help to receive the highest grades for whatever assignment type you receive. They are fast enough to beat very urgent deadlines. Every project is tackled individually and it will be both creative and authentic.Keep these points in your memory and follow our recommendations. They will definitely help to successfully start your familiarization with graphics programming. If some assignments are too difficult, don't deny the possibility to use professional online support.