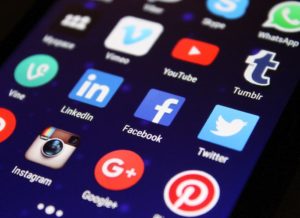 Social media marketing benefits businesses in bringing new visitors and potential customers — leading to more anticipated growth.
Several social media platforms have emerged that have caught users' attention and stay engaged in social places over the past years. 
Marketers and SEOs should leverage the power of these platforms in getting new customers for the business.
They can do this by promoting social media content to drive backlinks to the business site.
Most search marketers ignore on-site content as a way to generate more backlinks for the business. They think that just because it's hosted outside of the website means it won't have a chance to bring new passive links. 
More and more evidence has shown that off-site content does help in getting new backlinks for the brand (e.g., new articles on other blogs as guest posts). If you opt to hire a link building company, you already have the advantage of getting off-page SEO work on backlinks done in your favor. 
Here are three actionable tips to help you leverage social media content to get more backlinks to your website.
1. Maximize Linkedin For Content Promotion 
Linkedin is one of the underleveraged social platforms for content promotion these days. 
Marketers tend to advertise on Facebook and Twitter without realizing that business people, influencers, publishers, and content creators are now engaging on Linkedin, consuming content, and even finding valuable resources that they can recommend to their peers. 
If you're an in-house marketer or doing content marketing for clients in a digital marketing agency, it is best to start thinking about utilizing LinkedIn for content promotion.
One way is to understand how people consume content on Linkedin. Instead of just sharing links to your content, why not create a bite-sized form of content from your overall content asset? 
By any means, don't spam people with your links. Instead, publish native content pieces to summarize the information on your page. While making them curious of where the entire content is to be found — that is where you put the link in the comment section.
Consistently publish native content (derived from content assets on your blog) and promote them to your networks with the Linkedin post links. This way, you also absorb new followers from other platforms where you promoted the same content.
Another way to develop a good content promotion strategy on LinkedIn is to follow Linkedin pages in your industry that consistently publish highly engaging posts. Reverse engineer when, what, and how they post their content. You'll learn about the frequency, quality, and intensity of their posts as you observe them regularly.
2. Use Twitter Ads To Get Organic Links 
Twitter Ads is powerful advertising for marketers and SEOs who want to get their content in front of their audience. 
Without a doubt, it could be one of the best tools for content promotion if appropriately executed.
Look for any content pieces on your blog that are likely to be referenced by other publishers and content creators in your space, given that they are shareable and linkable (it contains certain referential elements — data, templates, statistics, etc..).
Another approach is to prepare your future content assets for Twitter advertising if you know that the type of content you'll produce would gain organic links when promoted in front of bloggers, journalists, or publishers.
You can try Twitter advertising by investing a couple of bucks (e.g., $10 per post daily for one week) to see if there would be a good effect on visibility, clicks, and even organic links to it. 
What you want to be doing here is to push your post to rank for its target keywords by gaining new organic links from people who will be seeing your ad on Twitter.
The good thing with Twitter advertising is that it can expose your content to people who follow specific influencers. By doing this, you can expect that those who will view your content are interested in what you'll share. 
3. Leverage Linkedin For Manual Outreach 
Email is the conventional method when reaching out to people interested in linking to content assets. 
You send them emails, hoping to get positive responses about your link requests.
There is a creative way of doing manual outreach — and that is through Linkedin.
You can use Linkedin's Sales Navigator tool to discover business people with specific geographical and behavioral characteristics (e.g., Job Title, Location, etc..). This can help you be more targeted in your content promotion outreach. 
Add new connections to people whom you think can amplify your content. These include journalists from news websites, content creators, and publishers in your industry. 
When reaching out to them individually, send subtle messages instead of spamming them just with links. 
It is best to give them the value proposition of your content — as it will be their basis if your content is worth sharing and linking to from their sites. You don't have to tell linkers and social shares what to do. If they find your content valuable, they will voluntarily do so for your content.
Social Media Strategy For Link Building Execution
Link building involves both strategy and execution to get good results from each campaign.
You need to have a solid strategy that involves knowing what other marketing channels are viable to connect with link building— this includes social media strategies.
Remember to always check with your in-house marketing team (for enterprise brands) or your content marketing team (for agencies). You never know one of the biggest marketing channels can help improve the performance of your SEO campaign.