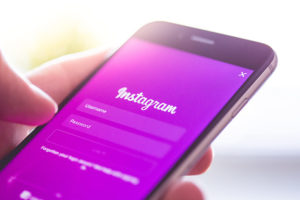 Social media has, in the recent past, been the major marketing platform for influencers, advertisers and brands. Instagram has about a billion active monthly users and is one of the best places for marketers to find their target audience. Your Instagram profile is one of your greatest assets, and you should find ways to grow Instagram followers.  
Target your audience with an eye-catching bio
Unfortunately, many individuals and businesses assume that the contacts and website link are the most critical, and probably essential information for their Instagram bio. However, many potential clients often decide if you are the right person to do business with based on your bio. You don't have to make it lengthy, but it should be enticing enough to get people to follow you.
Identify and develop a unique Instagram personality.
When people visit your profile, they want to feel a connection with the business or individual behind the screen. So, they expect consistency in your tone of voice, the posts you send, the colours you use, and so much more.
You are building a relationship with your followers, and you don't want to be off-putting by having an erratic personality. Your followers should easily be able to associate a post with your brand. This, however, does not mean you have to be monotonous. You can still have an exciting Instagram page without losing your personality.
Come up with your branded hashtag and promote it.
While popular hashtags will help promote your profile, you should also consider creating and promoting catchy hashtags unique to your brand or product. The hashtags can also be specific to a particular campaign. When you create a hashtag that your followers can identify you with, they will also start using it to promote your campaign. So, your followers will be your ambassadors by sharing the hashtag with their followers.
Engage your audience using captions
Instagram offers various opportunities for you to interact with your audience, including the use of captions on your posts. Many people overlook this option, yet it gives you a chance to reveal more about you, your product, or brand to your audience. You can use the captions to tag people, start conversations, ask questions, and even respond to your followers.
Additionally, your followers can tag their friends, and this will help grow your followers and boost your Instagram profile. You can also use the caption to offer discounts and ask your followers to let others know of the offer. An Instagram post that encourages discussions is more likely to have more views and will translate to a more visible Instagram profile.
Participate in popular discussions in your niche
Even as you initiate discussions on your Instagram posts, you should look out for popular discussions, especially those related to your brand. When you bring in your expertise to the discussion, you are likely to leave an impression, which will lead more people to check out your Instagram profile.
There is so much you can do to grow your Instagram profile. Set targets and see how you can reach your goals by keeping an eye to the various trends. You can also take advantage of the Instagram algorithms to improve your Instagram profile in 2021.