Rental property can be a lucrative way to make extra money or work toward retirement; in an ideal situation, you'll collect more in rental income than you'll pay in ongoing expenses each month, all while benefiting from appreciating property values in the right neighborhood. However, this model is contingent on your ability to keep the property full of paying tenants. If your property is vacant too frequently, it will eat into your cash flow and compromise your profitability.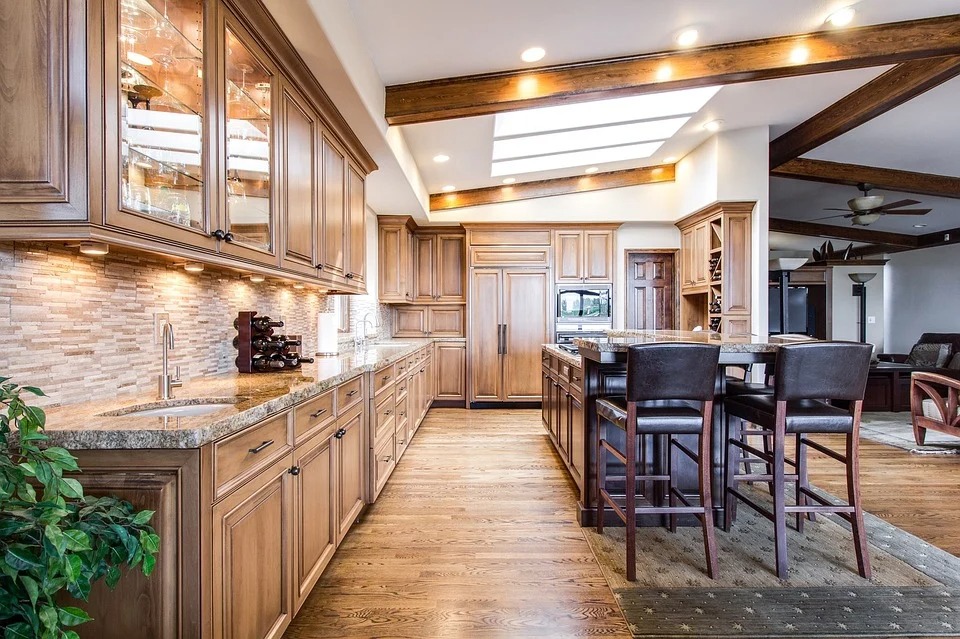 One easy way to minimize vacancies is to make your property more attractive to tenants with the help of interior (and some exterior) design; if it's appealing enough, the tenant applications should flood in. So what steps can you take to make a rental property more attractive?
Work With the Right Property Management Company
To start, it may be helpful to work with a property management company from the very beginning. With a property management company, you'll get detailed advice on which neighborhoods to choose, how to improve your property, and how to better appeal to tenants. Your property managers will also take care of finding new tenants on your behalf, so you don't have to worry about brainstorming and executing all these potential changes on your own.\
Upgrade the Kitchen and Bathroom
When tenants explore new apartments and houses for consideration, one of the first things they notice is the style and condition of the kitchen and the bathroom. People love to see modern, updated features (including appliances) in these areas. If you have the budget for it, consider making upgrades in these two areas. Better cabinetry, better floors, and better appliances can be a huge selling point—especially if the other properties in this area are lacking.
Beautify the Exterior
You should also spend time investing in curb appeal—the aesthetic beauty of the outside of your property. There are many strategies to try here, and many of them are painfully simple. For example, you can power wash the side of the home and trim the hedges to make it instantly more appealing. You can also consider planting a garden, repainting or redoing the siding, or adding or improving a walkway in the front yard. While you're at it, consider adding a splash of color to make the property stand out.
Add Better Furniture
If you're providing a furnished apartment, one of the best things you can do is invest in better furniture. Furniture will make the property seem more attractive immediately, and will provide your tenants with a source of lasting comfort for as long as they remain in your apartment. For example, in the living room, you can invest in a contemporary sofa and a recliner to match; if they're comfortable, if they match your aesthetic, and if they're designed to last, you'll be in a much better position.
It's also important to think about how you're arranging the furniture. New pieces can add character and functional options to a room, but they can also have the unpleasant side effect of making it feel cluttered. Make sure you allow plenty of space between furniture items, arranging them to maximize walkability – and to make each room seem as big as possible.
Paint the Walls
No matter what, you'll want to add a fresh coat of paint to the walls. Choose a color for each room that captures the mood you want the room to evoke. Of course, you'll also want to stay within a palette of "neutral" colors, to maximize the appeal to a wide range of different potential guests. The fresh coat of paint will make the walls seem cleaner, brighter, and more inviting. Plus, it's a relatively inexpensive change to make.
Invest in Better Lighting
You can make the interior design of any space much more inviting and attractive by investing in better lighting. Install bright track lighting to highlight different pieces of furniture, or the most important areas and aspects of each room. You can also make rooms cozier and more inviting by adding more sources of dimmable or colored light; these installations are great for creating ambiance. If possible, consider installing more windows to let in natural light as well.
Lower the Price
If you're struggling to find tenants who want to rent this unit, you may consider lowering the price. It's not the preferred option, since it could decrease your profitability, but it's often better to make the sacrifice if it means getting a paying tenant sooner. Cutting rent prices by just 10 percent could be enough to increase interest in your property.
The Importance of Tenant Retention
As you've seen, it takes a lot of work to make your property attractive to new tenants, and it can be a pain to get a new tenant in to replace your old one. That's why it's also important to retain the tenants you have, once you get them into your unit. There are several strategies that can help you do this, and most of them are straightforward. For example, you can be courteous, polite, and responsive whenever you interact with your tenants, and work quickly to fix any issues that arise during their tenancy.
With a more attractive property and a more attentive landlord, tenant vacancies almost become a non-issue. You can't prevent or dramatically shorten all vacancies, but you can make a substantial improvement to your system.