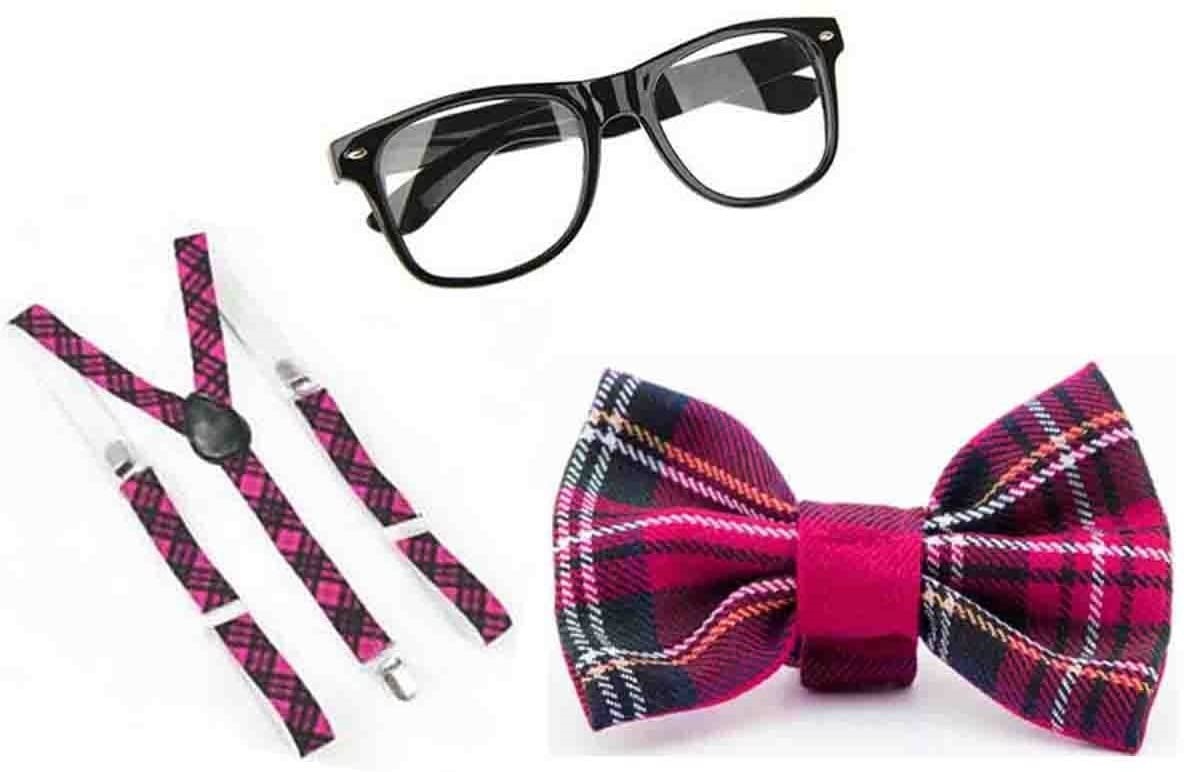 Gone are the days when people shunned the geek (nerdy) look. The geek style is one of the coolest and trendiest looks today, featuring items that make you look intentionally nerdy.
Achieving the look is quite simple, as it doesn't come with many rules. If you want to pull off a geek style, here are a few tips to get you started:
Get the T-shirt
You can choose any colour, but a t-shirt featuring a print associated with geek culture would be a great choice.
The t-shirt may feature comic book characters, science fiction, fantasy cartoons, video games, computer jokes, or even casino online game logos.
Plain t-shirts are ideal for layering. Consider wearing a bold t-shirt, like purple, over a striped long-sleeve shirt, for example.
Tote the Trousers
Several types of trousers can help you achieve a nerdy look. Regardless of the kind of fabric you choose, be sure the trousers are a slim fit.
For many years, corduroy has been a signature geek look. Besides being stylish, these fabrics are also easy to maintain. Darker colours are a great choice, especially when paired with a trendy button-down or t-shirt.
Jeans also work well for a geek chic style. You only need it to cuff it about three times to expose your ankles. Then, wear shoes without socks to complete that trendy look.
The Shoes You Wear Matter
A nerdy look can't be complete without a classic pair of tennis shoes or an elegant pair of slip-ons. Whether you're wearing chino pants, cuffed jeans, or shorts, the right pair of shoes (without socks) will complete your "cool geek" look.
A Hooded Zip-up Sweater is Great for a Casual Geek Look
Any colour can achieve the desired effect, so choose a sweater with patterns, stripes, or geometric shapes. Hooded zip-up sweaters are an excellent choice for layering over a t-shirt when it gets cold.
You can also use cardigans and jumpers for wearing over shirts.
Waist Coasts are a Staple for a Classic Nerdy Look
Waistcoats look sexy and give a classic nerdy impression. The major advantage of waistcoats is that you can wear these pieces with anything.
It works well with any colour combination. For example, you can combine a light blue dress shirt with matching waistcoat and dress trousers.
Invest in The Right Accessories
Accessories are an integral component of a cool, geek look.
Here are some of the items you can add to complete your outfit:
Glasses – Nerdy spectacles are essential to pull off a style you are trying to achieve here. Choose bold dark frames in any shape that you like—it doesn't even need to have lenses to do the job.
Suspenders – A beautiful pair of suspenders will not only hold your trousers up, but it will add a nerdy feel to your ensemble. When worn correctly, suspenders can be a stylish and trendy addition to your outfit.
Ties – Ties also play a role in enhancing your geeky look. Consider wearing a bow tie with a collared shirt or sweater to achieve your desired fashion goals.
Looking like a nerd has never been more desirable, so get those creative juices flowing and see what you can find in your wardrobe.