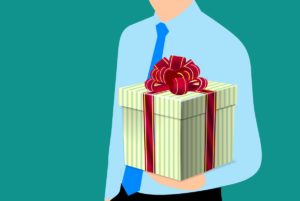 It's that time of the year when the snow falls, and the jingling bells are heard all around town. A perfect season for snuggling indoors with loved ones and a hot cup of tea, and also the perfect season for snowboarding, crafting snowmen, and making your angelic mark in the snow. Whichever plans you've got, the holiday spirit is out, and it's a season of love and happiness. But what does that mean for your business?
The holiday season comes with a fresh influx of demands for festive products. It's a perfect moment to run new marketing campaigns and rake in massive sales before the year finally comes to an end. If you're offering services, then this is the time to up your game and share the love in the season via your services. But, before you get started on your marketing campaign during this festive season, there are some digital marketing solutions strategies you should consider. Here's a checklist to help you create the perfect marketing campaign for this festive season:
Share the holiday groove on your website and media pages;
Now's the perfect time to switch up your website banners and display pictures. Switch up the color and design themes on your website and social media pages to fit the holiday groove. A few stickers or animated holiday banners should do the trick. The idea is to get your clients feeling the holiday spirit when they browse through your website or social media pages. Do the needful and share the groove. Make someone happy by the latest remodeling of your website and media pages to fit the holiday season.
Holiday Discounts for Everyone!
Using discounts is a perfect marketing strategy to pull in more customers. Why? Everyone loves a good discount on products and services. Think about the massive sales that happen during Black Fridays! There's no better feeling than knowing that there's a discount on a unique product that you've been eying all through the year.
Price Slash!
Besides making use of special discounts on special holiday products or services, you could offer price slashes (or discounts) on all your products and services. While this is a lot like discounts, the difference is that it cuts across all products. This way, customers who don't cut special discounts can easily be encouraged to make more purchases which equal more profit for you.
Optimize your website;
Users are known for wanting to get all their purchases done in as few clicks as possible. But to achieve this, it helps to do a quick maintenance check on your website, ensure that all the links are functional and that there aren't too many clicks required to close a deal. If your website isn't designed in compliance with User Experience (UX), then you should better look for professional web design services to do things right. Besides from the maintenance check, you can optimize your site by revising your product's description with the necessary SEO keywords, metadata, and likes. An experienced Chicago SEO agency would greatly help with this point. Let your marketing focus more on relevant and exciting products for the festive season – these are what users would be searching for this period.
Social Media is Your Friend!
Your website isn't the only thing that needs attention; you need to reach out to users on social media. To ensure that your marketing campaign works, ensure that your social media pages are not looking sloppy. Change your page picture and leave a few holiday quotes and pictures to help users connect with your brand or business. During the festive seasons, many people seek to buy one or two products, but they depend on social media to help with recommendations. Facebook and Instagram are perfect examples of recommending products and services to users. To not appear tacky, your social media marketing campaigns must be backed up by a beautiful and functional social media page. It's easier to have users browse through your social media pages and click links to your web-shop based on the nice content you've put out than just making ads campaigns without any real connection to your potential customers.
Email Special Offers;
Sending out a festive email is a major marketing strategy this season. While users hunt for discounts and special offers, you can easily put yourself right before then by executing an email marketing campaign. To get this done, ensure that your email is spiced with the festive magic in words, pictures, and design. Let your email have a catchy reveal of your special offer, which could be a hot product at a crazy discount.
Here's a tip; to get the most out of your special offers and discount sales. Use coupon codes strictly for your subscribers. The idea is to draw in your loyal customers first before reaching out to potential customers via other marketing campaigns. You can send in a short and final email to your subscribers on the eve of the holiday with your best wishes and the last-minute offer.
Last Minute Offers;
Some people don't go shopping until it's the last minute, and most times, they're willing to pay more just to have a gift product ready. You can use this to your advantage by sponsoring last-minute deals at competitive prices to potential customers. Make it a sweet deal; throw in discounts and recommend other products that could go with your customer's choice.
Execute Your Marketing Campaigns;
Having gone over the simple and cost-effective ways to draw attention to your holiday offers, now is the time to launch your actual marketing campaigns. PPC marketing is a perfect way to drive traffic to your website. Irrespective of the choice of marketing campaign you deem fit for your business, so long as you've done all the groundwork you've done, you'll be rewarded with massive conversion rates. Plan your holiday marketing campaigns according to the holidays spread across the year, and ensure you're offering a "must-have" product. With the right calendar and planning, your investment into marketing would be coordinated and yield results better than rushing through marketing.