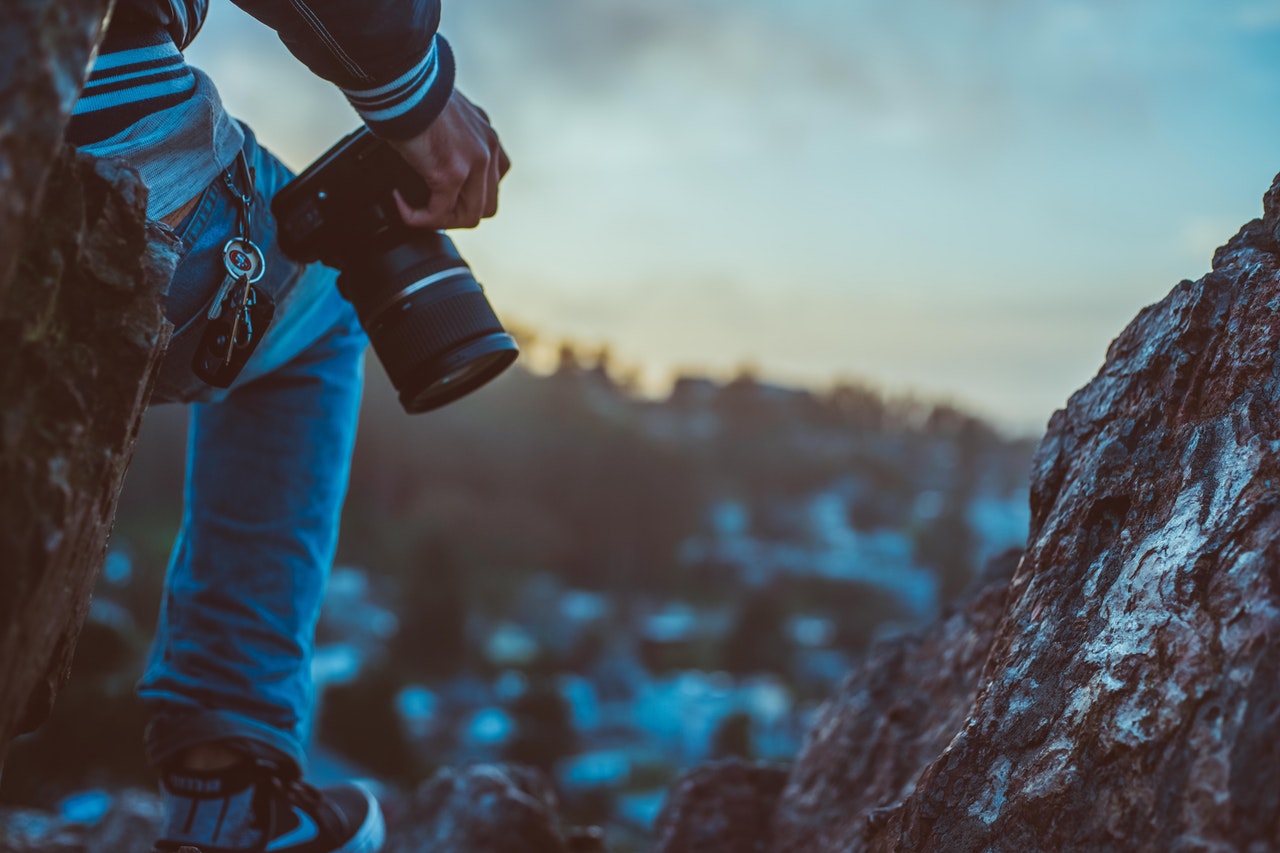 Video technology has come a long way in the last decade, and you no longer need the services of a professional videographer to turn your still images into an impressive movie. All you really need these days is the right software, a collection of photos, a USB cable, and you're away. Today we'll tell you exactly how to bring your pictures to life by turning them into video footage.
Step 1 – Choose Your Software
There are dozens of video editing platforms on the market to choose from, and you can even find some pretty high-quality and free packages out there too. Each one will follow very similar processes when turning your pictures into video, so it's largely down to personal preference on which one you opt for.
However, you might want to start out using Windows Movie Maker. It's free to download and offers a straightforward interface to help newbies get started. Although, if you want more advanced features, or are planning on doing a lot of editing, you can go for paid for software like Adobe Premiere Pro instead. Do a little shopping around to see which one best fits your needs.
Step 2 – Import Your Photos
Once you've chosen your software, you'll need to upload all the pictures you'd like to turn into a video. These can be your vacation snaps, a mashup of your college years, or a montage of someone's life history as a birthday gift. Bear in mind all of the images will need to be digital, so if you have any old analog photographs you'd like to add, these will need to be scanned and saved into a digital format.
Step 3 – Choose the Length of Your Video
You'll need to decide how long each image will be on the screen for, the order they'll be placed in, and what effects will be applied at each point. A lot of editing software will try and simplify this process for you, automatically setting the length of time each image will be displayed based on the overall length you've chosen.
Step 4 – Place Your Pictures into the Timeline
Your editing software will present you with a 'timeline' usually displayed along the bottom of the screen. This is where you'll be able to drag and drop your images to different sections, resize items or lengthen the time each image will appear on the screen. You can freely play around to find the perfect order.
Step 5 – Add filters and Effects
This is where the real fun starts, and you get a chance to make the video much more dynamic than an ordinary slideshow by adding filters and effects. You can completely change the look of your video by adding smoke effects, a vintage tinge, or an old film projector look among a host of other options. Most editing software offer thousands of different effects and filters you can throw in, and you can find additional packs from independent effects companies if you want even more. Just try not to go too over the top.
Step 6 – Spice Things Up with Stock Footage
Some well-placed royalty free stock footage can add an extra twist to your videos too. For example, you might have just returned from a trip around Europe, but your pictures aren't quite doing the sights justice. You can add some high-quality stock footage to really give your audience a sense of what it was really like.
As with effects and filters, you'll find a lot of editing software already has a respectable bank of stock videos to choose from, but you'll need to try a third-party provider if you want some real variety. Most platforms let you view the full library before you purchase, so you can take your time finding the right one.
Step 7 – Add Music
Nobody wants to watch a silent video. The right music will set the mood and bring your creation to life. This is where you'll need to be aware of licensing laws depending on where you plan to show your video. If you're just going to share it with family and friends you should be OK, but if you're going to upload to YouTube or social media platforms, you'll need to make sure you're licensed to play that track.
If you're posting publicly or intend to make money from your content, then popular and commercial music is definitely out, as YouTube scans for copyrighted music and you could get a strike on your account. You can, instead, opt to purchase some royalty-free music and you'll be able to post your video anywhere you'd like. There are plenty of free options too.