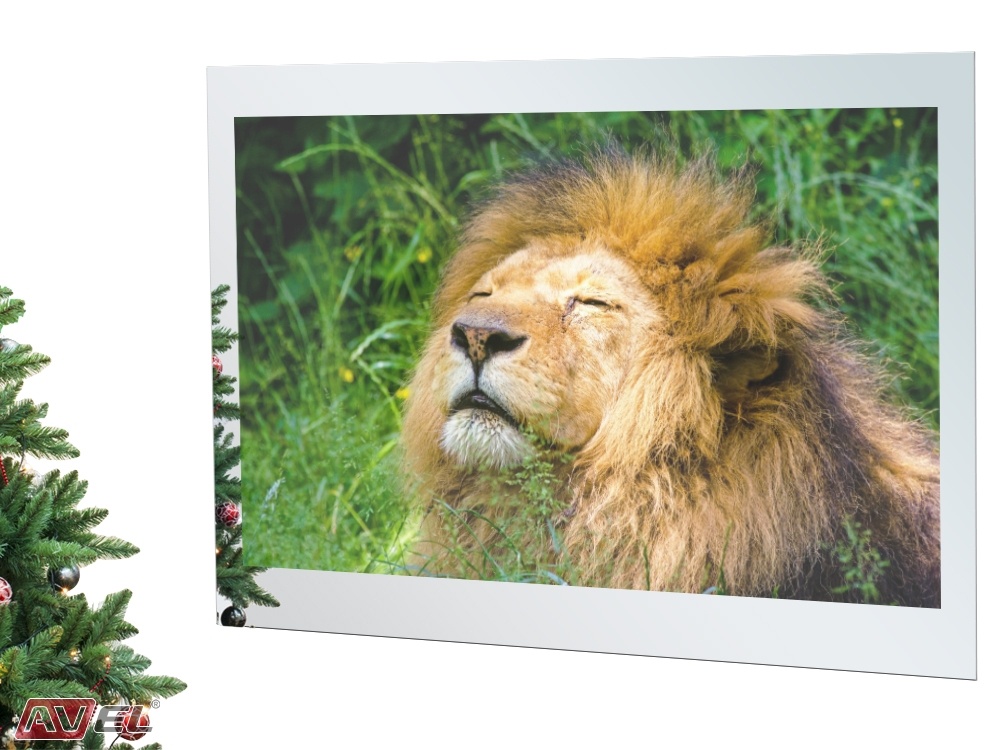 Have you dreamt of an interior that is not overflowing with unnecessary details creating balance and tranquility? But occasionally it happens that the black TV screen does not fit into your design. Nowadays, inventors are trying to come up with new solutions and implement seemingly impossible ideas. That's how the mirror TV was created. Constructed as a mirror or a painting, it fits perfectly into any interior and will surprise your guests with a lively picture.
Where do Mirror TVs are installed?
The mirror and the TV matrix are connected in a special way that does not leave a gap between these parts, so you can install such a TV wherever you want.
Mirror TV in Smart House
Such a TV will be a great advantage of the Smart House since it offers a high level of functionality and many features. You can install touch control, connect a computer with internet access or plug in video surveillance to a mirror TV. Imagine you can even listen to music in the bathroom while monitoring your surroundings.
Why Avis Electronics?
Every person is trying to surround himself with beautiful people and the best things. Avis Electronics company can help you with the second part. By choosing Aviselectronics mirror TVs you will undoubtedly highlight your excellent taste and style. Depending on your imagination, our company will choose the most suitable option, even if you are looking for the most exceptional solutions.
Buying a mirror TV will bring you that kind of advantages:
Saves space since it acts as a technical device and a decorative element at the same time.
Will blend perfectly into any of your interior in the form of a mirror or painting.
The TV will be equipped with an IPX4 or IP65 waterproof mirror that does not mist up in the bathroom or spa area and does not require any ventilation. Furthermore, for safety concerns, we only use tempered safety glass for our standard Mirror TVs, and we provide a full 2 Year Warranty as confidence in the product quality.
Such TV comes with an ultra-slim body.
A living mirror will surely surprise your guests and colleagues.
The TV is equipped with a safety glass that will not shatter
Ability to integrate mirror TV into Smart House system
Pricing
The value of such a TV depends on its size, the design of the mirror surface, functional features and desired parameters.