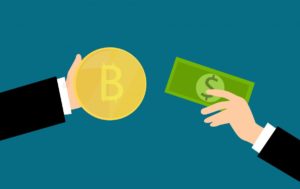 It is no secret that more and more people around the world today are purchasing the products and services that they rely on the most online. This is where your business will want to be as well. The key is to create an online presence that is accessible and convenient.
That means that you need to offer payment methods that are in line with the changing trends prevalent throughout the global community. If you are not currently accepting Bitcoin, it is time that you consider changing that. Take a moment now to consider the following strategies that will enable your business to start accepting Bitcoin.
Get a Bitcoin Address Unique to Your Business
No matter what type of business you are running, it is quite possible that you can accept Bitcoin online. The first step involved is to create a Bitcoin wallet. That is how you will be able to receive Bitcoin in the first place, as well as, how your customers will end up paying you for the products and services that they want to buy from you. Customers will put in your Bitcoin address, stipulate how much money they want to send you, and then that is it. The money is sent to you where you can cash it out at the end of the day to keep things safe and secure.
Subscribe To a Compatible Payment Processor
It is also possible that you will want to use a payment processor to accept your Bitcoin payments. The advantage of this is that you will then be able to handle many different transactions at the same time while you are open. BitPay is probably the most common processors that specialize in this area. When you need to convert your Bitcoin to fiat currency it's a good idea to use a crypto exchange. For example, let's say your online business is based in India and you're businesses landlord only takes fiat currency. You could use a cryptocurrency exchange to do a peer-to-peer trade from BTC to INR. This gives you the best possible conversion price for Bitcoin to your local currency like INR. You can actually come out making money on your Bitcoin when you do the conversion.
Let Customers Know You Accept Bitcoin
As soon as you are set up to accept Bitcoin, you will want to begin advertising this fact. This will likely open up your revenue stream. You can place a 'Bitcoin is Accepted Here' label on your website to draw attention to this fact. You will also want to highlight the fact that Bitcoin is accepted right up there along with Visa and MasterCard. The more types of payments that you are able to accept, the more likely it is that you will attract new customers over time. It is a way to really increase your potential revenue.
Plan Your Accounting
It is also important to notify your accountant of your plans to start accepting Bitcoin. There are different types of records that will need to be kept, so you will want to plan accordingly. This will help you stay in compliance and make bookkeeping easier come tax time.
These steps will help steer you on the path towards your business accepting Bitcoin. Your customers will appreciate the added flexibility when it comes to paying, while you will love the additional revenue that it brings in. This is a way to expand your boundaries and open up your business to increased possibilities.