Some printing companies will make your life much easier by sharing the color profiles and PDF presets they are using. For example Lulu and some other print-on-demand services offer their PDF presets for download. In this post I will show you how to import PDF presets in Adobe InDesign.
Once you have downloaded the presets from the printing company's, you can go to InDesign and do the following.
1. Go to Adobe PDF Presets management
The path is file > Adobe PDF Presets > Define…, as shown on the image under.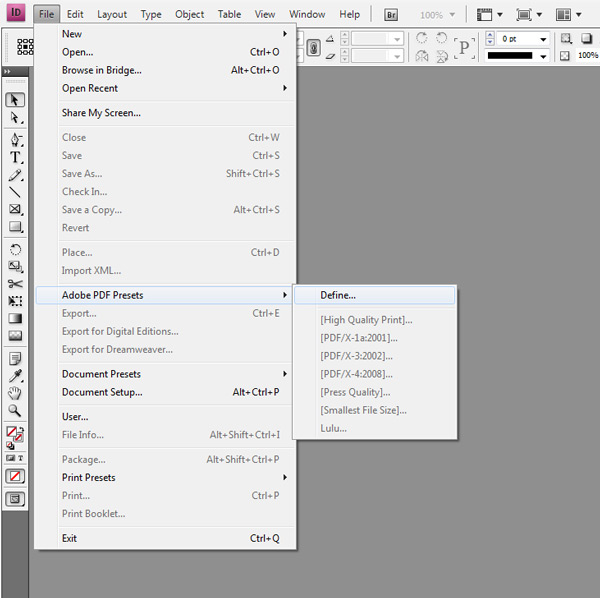 2. Load the PDF presets
Click on the Load… buton as shown on the image.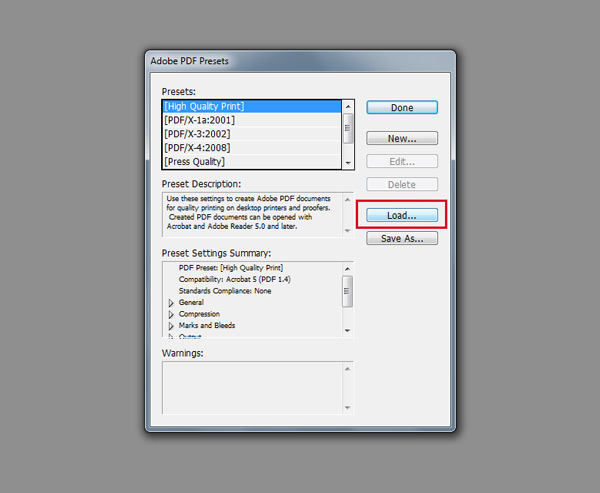 3. Successful import of the PDF presets in Adobe InDesign
That's all, your PDF presets were imported in Adobe InDesign. Did you expect more? You can now see the preset in your list, and can use it when exporting files from Adobe InDesign.