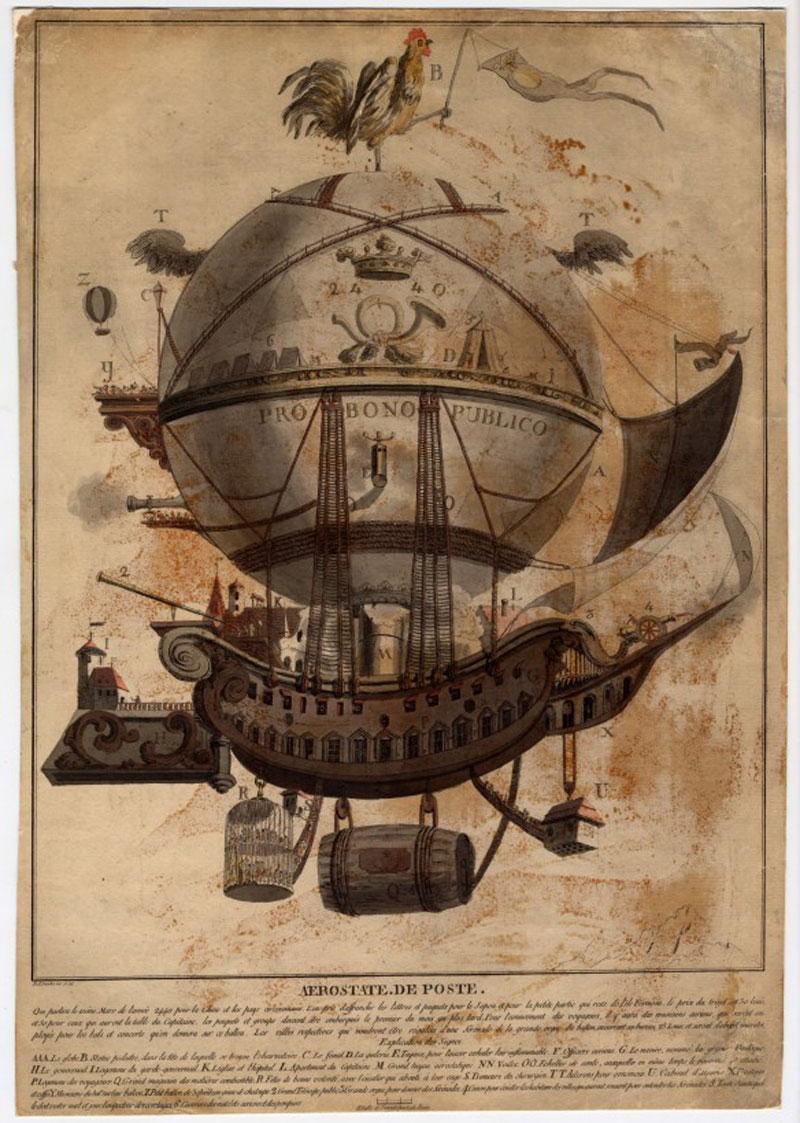 Born a Swedish citizen in Germany in 1746, Balthasar Anton Dunker lived and worked most of his life in Switzerland, where he created illustrations, engravings, pharmaceutical labels, and caricatures.
The illustrator was very critical of the hopes his contemporaries were putting in balloon transportation. The two illustrations you can see on this page are imaginary aerostats that include tons of ridiculous and absurd features.
On top of this blog post, you can see a postal aerostat of the year 2440. This vehicle is sending letters and packages to China and Japan. For 30 pounds, passengers can get in and enjoy concerts and other entertainment during the trip.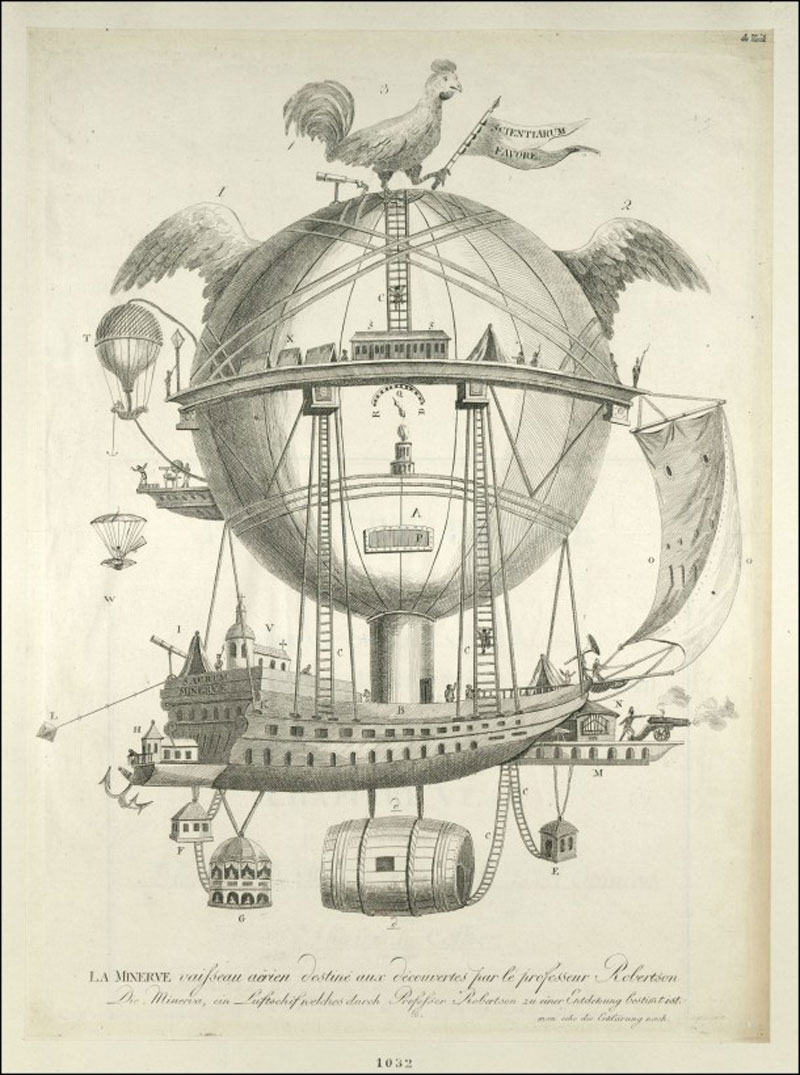 On this other illustration, you can see "Minerva", an caricature of a balloon that would include all the scientific trends of the time.