Standards for web design tend to change quickly — with millions of business owners lagging behind the new norms. Consumers take no time at all to get used to new features or layouts, and in a matter of months, your once-impressive and once-new website can look antiquated by comparison. If you aren't keeping up with the latest design trends, you may fall behind the competition, resulting in damage to your reputation, less online visitor engagement and less revenue.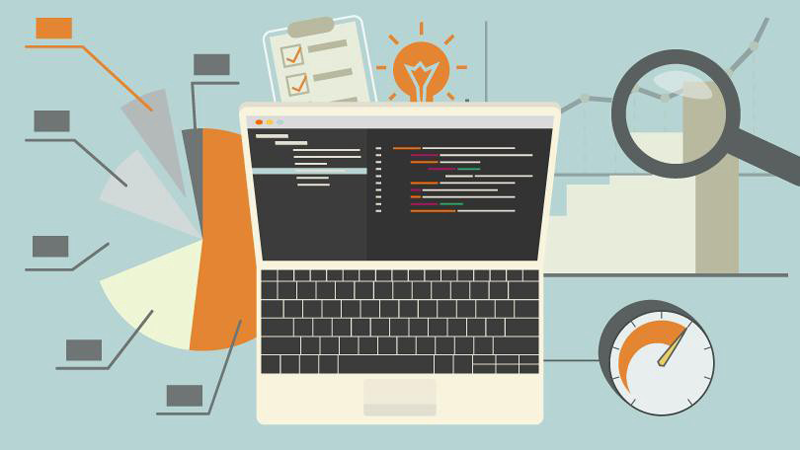 The problem is, it's hard to tell whether new design trends are gimmicks or whether they're here to stay, and it's not always evident when your site has fallen behind the times. So how are you supposed to tell when your website is obsolete?
Key Strategies
These approaches will help you stay plugged into the latest web design trends, and ensure you stay a step ahead of the competition:
Work with an online marketing agency. You could start by working with an online marketing agency, like Simple Machines Marketing. Online marketing agencies are constantly paying attention to the latest design trends and are occasionally innovating some of their own too. They're much more experienced and will be much more likely to detect when a new trend begins to solidify, so they can take action when it's time to give your site a facelift.
Read more web design blogs. You can also spend more time perusing web design blogs, like Smashing Magazine. These sources constantly churn out new content about the latest in web design trends and point out the sites that are most innovative in their respective industries. The more time you spend reading this material, the more closely acquainted you'll become with the web design industry, and the easier you'll be able to spot areas where your site is falling behind.
Visit a diversity of websites. It's helpful to visit and browse many types of websites from many types of industries and preferably, with very different layouts. This doesn't have to be a daily task, but do browse new sites on a regular basis, and take note of what they're doing differently. This can be a tremendous source of inspiration — and a wake-up call that your site isn't up-to-date.
Commit to periodic redesigns. You can also simply commit to periodically redesigning your site. For example, if you update your site once every year, you'll be forced to reevaluate your previous designs and examine some of the latest trends that have taken hold in the web design world. This can get expensive if you redesign too frequently, so try to find an ideal pace for your industry — some businesses will be forced to adapt faster than others.
Points to Monitor
If you're going to monitor your website's age and modernity on your own, keep an eye out for these important main points as indicators of obsolescence:
Sheer age. All sites become outdated eventually. Trends never stay the same for too long, so if your website was designed five years ago or longer, it almost certainly will need an upgrade. The longer you've gone since your last site update, the more likely it is to be out of date. This is why regular updates are such an effective strategy.
Technological compatibility. You'll also need to consider the technical compatibility of your website. For example, many websites started to become obsolete once mobile devices became more popular for browsing and companies like Google took a stand to make "mobile friendliness" and responsive web design the new norms. If your site can't be easily or conveniently run on the latest devices, browsers, and operating systems, it needs to be revisited. Otherwise, consumers won't be able to access it easily.
Navigation and functionality. Also, think about how your visitors are going to navigate your website and access certain functions. Some navigation elements, like hamburger-style menus, originated as novel ways to make navigation more convenient, but have become obsolete over time. Check these elements and consider how easy your site is to use by comparing it to similar sites from competitors.
Performance. Finally, consider how your site is performing. If you find it constantly crashing or if it starts taking several seconds to load a page, it's a sign there's something wrong with it. Web visitors aren't going to tolerate a site that won't load properly, or one that takes too long compared to other modern sites.
When your website starts underperforming or seems like it could use an update, you don't necessarily have to tear the whole thing down and start over. Instead, a few tweaks, or a migration to a new platform might be all you need. Pay close attention to the quality and newness of your site at all times, and you should have no trouble keeping it up-to-date.