When using the "Save for Web" function in Photoshop, a little thing has been annoying many designers for a long time, Photoshop will truncate your file name. This makes it more difficult to save series of images that are numbered at the end of the file name.
However, it is very easy to modify the software's behavior on this point. For that, when you are in the "Save for Web & Devices" panel, click on the tiny arrow that points down (located on the right hand side of the preset dropdown, see screenshot below).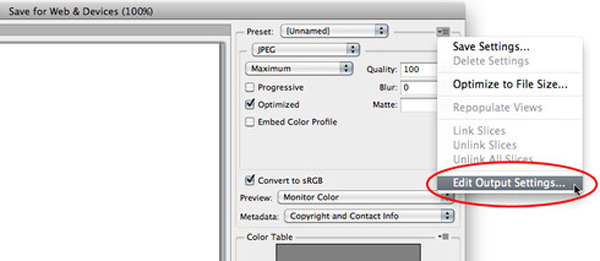 In this menu, choose the "Edit Output Settings…" item. You will then see a panel that looks like the following image.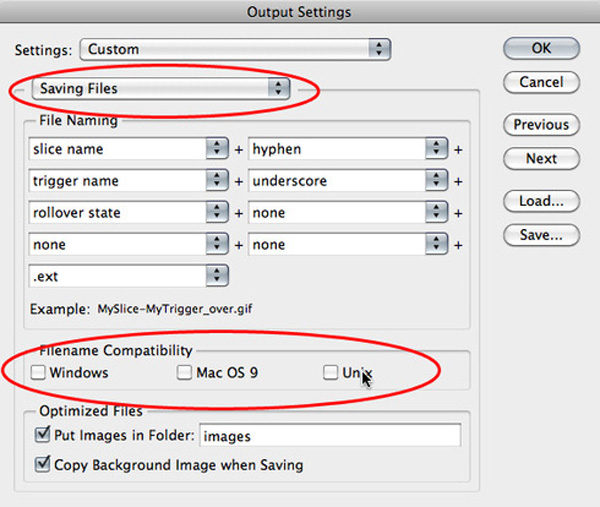 Here, under "Saving Files", just uncheck all the checkboxes in the "Filename compatibility" section. That's it, you are set and will not have your file names resized against your will.