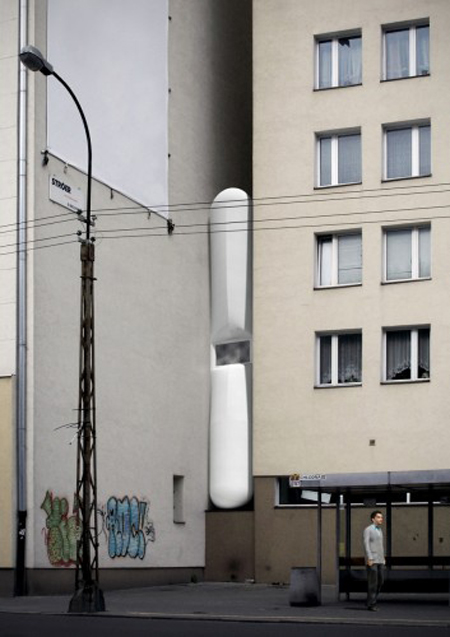 This house in Cracow, Poland, is about to be built in a quite unexpected place: a tiny space between two buildings. With 122 cm to 72 cm width, it is about to become the narrowest house in the world.
Etgar Keret, an israeli writer, will be using it as his workplace and studio for invited guests. The water and sewage technologies used will be inspired by boats to be independent from the city's systems.
Obviously I wouldn't want to live in such a place, but it is probably an interesting challenge for an architect to conceive it.