Your website defines your online presence and, in this decade, it's important that you have a website, especially if you're running a business. As everyone is visiting the digital marketplace, you need to have a digital storefront to allow proper business scalability.
In this light, we take a look at the benefits of using web design software to help design your website.
Accessible Web Design Without Prior Expertise
Web design software makes it easy for anyone, without prior coding or graphic design knowledge, to build their website. Web design software, such as makeawebsitehub.com, allows you to create a website using a simple interface.
This process involves being able to select from a professionally designed template and altering it to your requirements. The interface that web designs software use is one where you have to simply drag-and-drop the elements that you need. Customization is provided by intuitive menus that allow you to turn any template into your own within a couple of clicks.
While having an eye out for what you want is a requirement, you don't need to be a professional graphics designer because you're working with predesigned elements. They offer a form of inspiration for you to work on and are a guide on professional design.
Everything is also pre-coded, so instead of you having to go on the backend to enter bits of code to make your element move a certain way or react to a cursor differently, you can choose an option for it do so. Being able to have features coded in advance allows you to have a responsive website in no time at all.
Full Control of the Design Process
Some of us like to follow a precise vision when it comes to our organizations or businesses. The great thing about web design software is the full control that you have. If you need a specific element altered or a particular color used on one of the menus, you have the option to do so.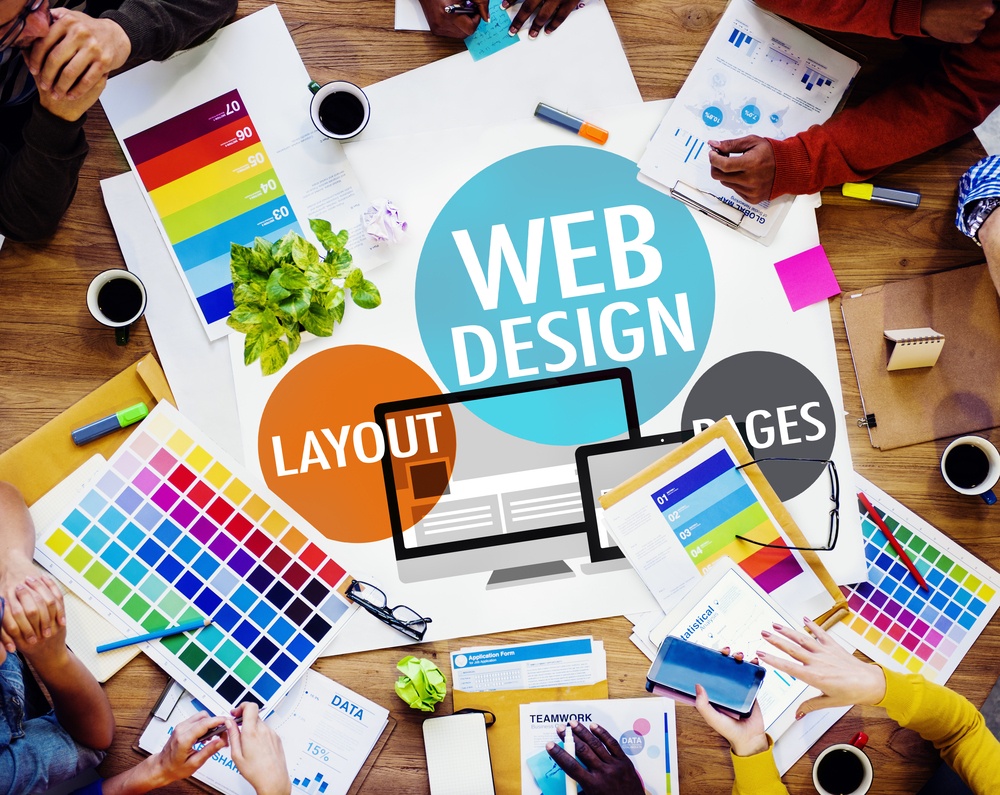 The website, in its entirety, is under your control, so there's no more back-and-forth with a team when it comes to getting what you want to be done. All you have to do is to log into your design software and alter it yourself.
Getting to design from the front end is one of the most significant benefits because it allows you to see what your users are seeing.
No Time Wasted
As mentioned earlier, the use of web design software eliminates the back-and-forth with a developer or designer, meaning that you get the results that you want immediately. Additionally, there's one more benefit to this.
Since you'll be designing the website yourself, you can devote as much time to it as you want. Meaning you can get it done faster than a developer. Usually, developers or teams have multiple projects in their pipeline, making it difficult for them to focus solely on your design alone. Because of web design software, you're able to eliminate the waiting time to have your website operating properly.
All the Power You Need
Web design software offers many benefits that we thought could only come with a professional web design team. You have all the options to turn your web property into an eCommerce store and use widgets from other stores as well.
There are so many options available to you, such as a specialized form, maps, social media integration, and even photo or video galleries that you can easily insert to power up the capabilities of your website. You can even use many features that aim at boosting responsiveness.
Being Able to Design on a Budget
One benefit of utilizing web design software is the massive savings in costs.
Hiring a professional web design and development agency can get extremely expensive. Custom websites can range in thousands of dollars, and this removes it as a practical choice for people that are just starting and entrepreneurs on a budget.
Web design software offers the same professional look and responsiveness at just a fraction of what a web developer would charge. Albeit, there's no alternative to a professional web developer when you're customizing every nook and cranny of your interface, it's not advisable to go along this route if you need an official website or if you're not a large enterprise.
Conclusion
Being able to utilize design software is an excellent alternative to hiring a web developer because of the many key benefits that it has for you. You can have a fully-functional website with all the power of a professionally designed one at only a fraction of the cost.
Sometimes, web design software is the best way to go.