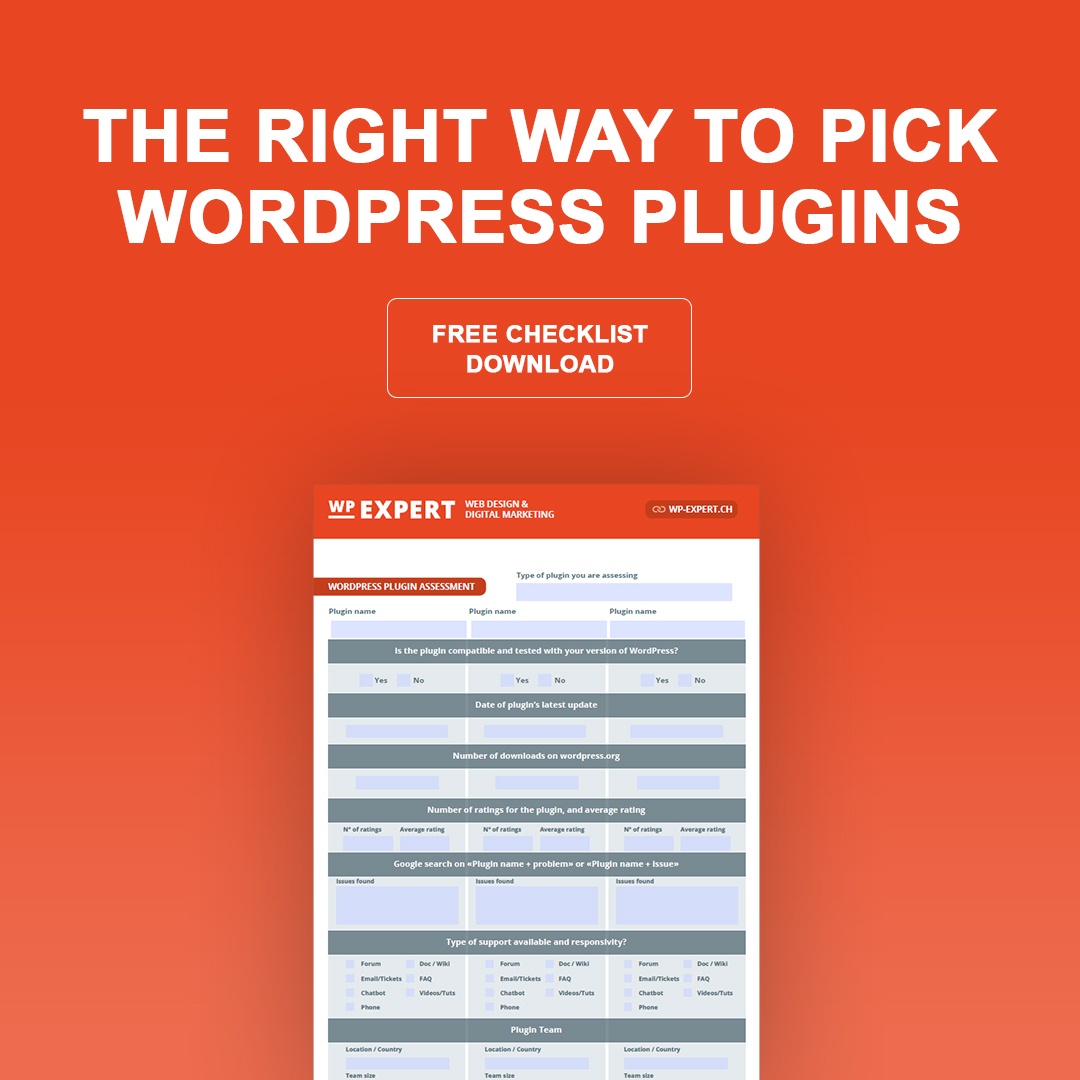 If you design websites with WordPress, you are at risk to develop "pluginitis", especially if you are not very technical and can't dig into code. The first symptom of "pluginitis" is a bloated website that has a hard time loading. If you seem to have developed it, you should check the installed plugins on that website and start crying if there are more than 20.
Quantity is not the only issue that can arise with plugins, quality can also become a big problem. A single buggy plugin or incompatibility between two plugins can break your entire site down. Even if it doesn't break it, it can slow it down to an extent that makes it barely usable.
What can you do to assess the quality of a WordPress plugin?
As you can see in the introduction above, assessing the quality of a WordPress plugin before installing it is very important, but how can you do it?
In short, there a few things that can be done quickly to check if the plugin might break or harm your website, as you can see in this article about WordPress plugin assessment. This can be done for most plugins that add small functionality. However, if you are about to install a plugin that will add a core feature to your website, you want to look carefuly at every detail possible.
To get a reliable overview of WordPress plugins, their functionalities, support, and team, among other things, you should have a systematic approach and look at each plugin in detail. For that purpose, a useful WordPress plugin assessment checklist was released by WordPress Expert, a consultancy from Switzerland. The checklist walks you through the process of analyzing the plugins and comparing them, so you don't end up making a wrong decision for your website.