All businesses today use web conferencing and multimedia presentations in their meetings. These technologies save your business time, money, and other company resources. It's easy to set up, too. You just need an internet service.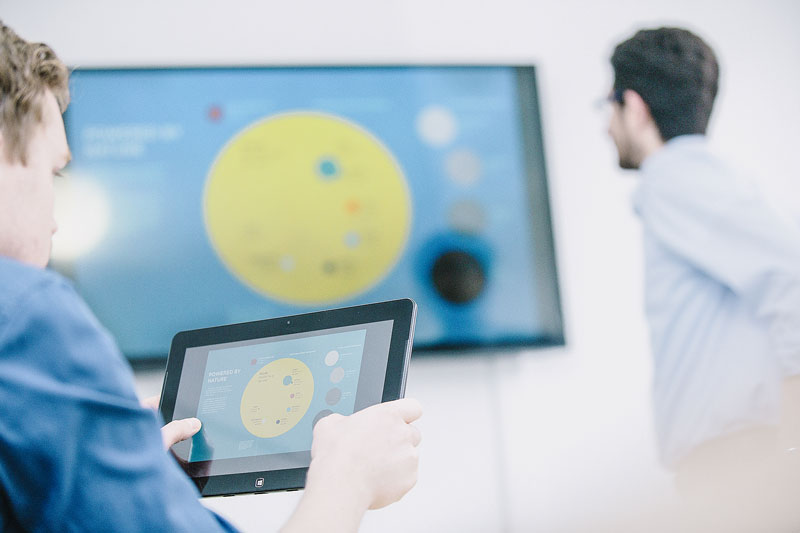 However, those same tools bring with them a disadvantage. You actually do need those computers and internet service, and all the wires and hassle that come with them. It all makes for cramped, unprofessional meeting rooms. Fortunately, there is a better solution. You can go wireless.
Improve Your Meeting Room to Improve Your Meetings
Professional conference rooms changed over the course of the last decade. Computers increased the speed of business to levels that were unbelievable just a few years ago. Today, everyone has a computer on their desk and a handheld device in his or her pocket. Teams now collaborate online via the cloud while wireless solutions allow people to work from anywhere.
Reduce Clutter with Wireless Presentations
Wireless technology is the best way to remove the clutter from your meeting room. Wireless presentations place your company right in the middle of our ever-evolving wireless world. These networks allow your staff, partners, and customer use their mobile devices to interact with and share your presentations, promoting a more fluid transfer of information and ideas.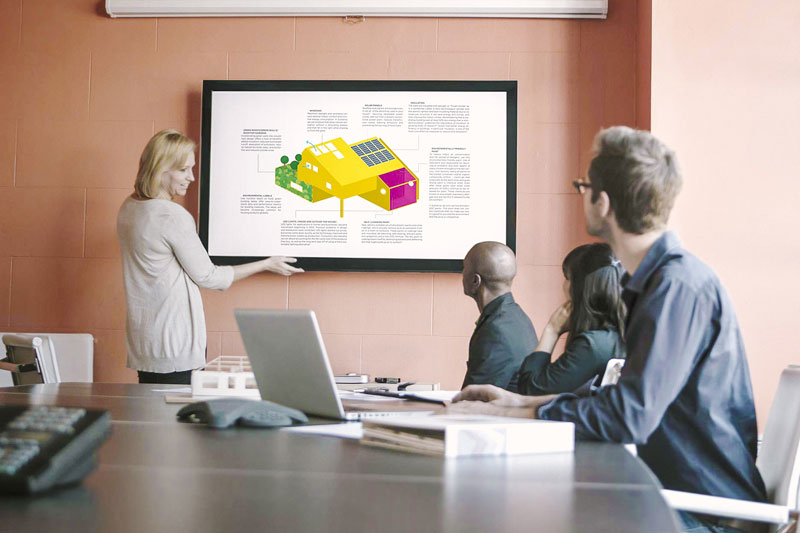 Wireless technology also:
Increases mobility and collaboration
Improves your business's responsiveness
Improves your business processes and customer service
Enhances guest access, making your services easier for your customers and partners
Makes your business scalable
Airtame Wireless Solutions for your Meeting Room
Even with a great wireless network, you still must hook up your display. Whether it is a television or a projector, most displays are not wireless-enabled. These devices expect you to connect them directly to the video source through cables. Those devices that do have a wireless feature are often optimized for a particular ecosystem such as Apple, Chrome, or Miracast.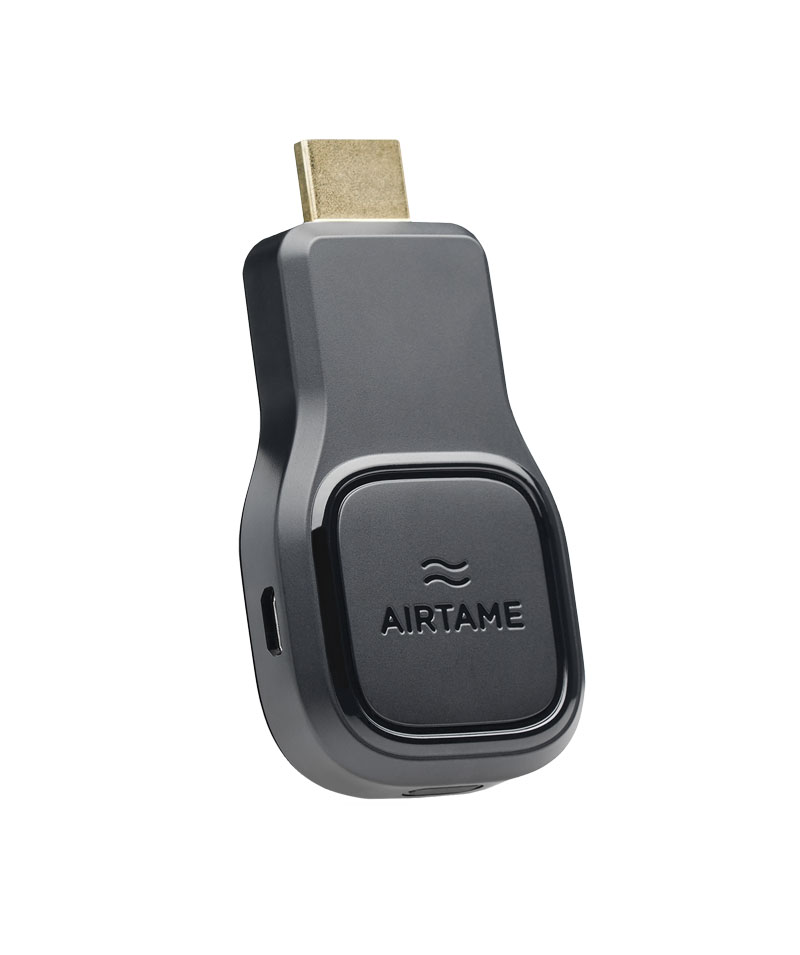 To really go wireless in your meeting room, you need a way to remove those wires. Also, you must do it with something that can handle every device your employees, partners, and customers use. Fortunately, you can do that with Airtame.
Airtame is a small HDMI wireless adapter that installs wireless connecting to your screens. It works with every operating system including Windows Mac OS, iOS, Ubuntu Linux, Chromebook, and Android to allow you to send HD video presentations or any other content from your device screen to that of a TV or projector. It is a fully business-optimized streaming device for your organization, with cloud management and maintenance.
The little device is also simple to set up. You just plug the HDMI input into your television, and its USB or AC power adapter to power it. You then install the Airtame app on your computer. Airtame will display its network information on screen until you set up your computer, but the app should detect the streaming stick automatically, though you can do it manually by going to its IP address. Once configured, you can use the device to stream and share your video presentations.
When you are not directly sharing your device, you can use Airtame to present personalized digital signage on your meeting room screens,  with such signage apps such as Trello, Unsplash, World Clock, and Google Slides.
Your meeting room is often the first impression your partners and customers get of your organization. You want it to appear as professional as possible in accordance with your company's image and – to be blunt – meeting rooms with cables knotted and sprawled over the desk does not convey the best image or reputation. One easy way to do that is to remove all the wires that connect all your meeting devices with wireless technology. Artame takes care of the most important piece of your conference room, your screen. It is a complete wireless HDMI streaming device that lets you stream and share videos from any computer or mobile device. Through it all, your organization will always look prepared, professional, and innovative to anyone that walks through your door.