Stock photos, graphics or templates websites are very popular with designers nowadays. Most of them want to make a side income there, either by using some of their "leftover" work, or by creating specific designs for those sites.
Very often, designers are disappointed by the low income they are getting on those sites, but are they doing everything right? First, the only way to make a decent income on stock websites is to work a lot and provide many quality files, and your leftover designs don't really qualify as quality files. Let's take a look at what makes a file popular on stock websites.
The quality of the work
Say what you want, but nobody buys poorly made designs on stock websites. Even though some customers seem to prefer kitschy designs to edgy stuff, they still prefer kitschy stuff that's well done. So please don't give yourself a bad reputation and start submitting quality work to stock websites.
The best example for quality work is WordPress themes. The most demanded themes are often the one with the best functionalities and customizability, not the best design per se.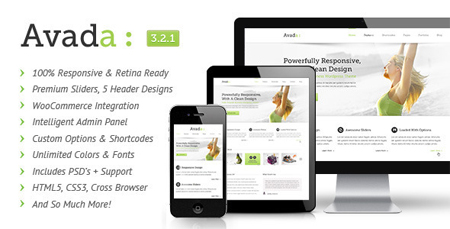 The picture above is Avada, the most sold theme last week on ThemeForest. The main quality of this template is not its design, although good, but the fact that it supports all the features a modern theme should support, and it's amazingly flexible and customizable.
Demand
Stock websites are like big digital markets where design studios in a hurry come to quickly pick some designs to save time and finish the project quicker.
It can sound very obvious, but your Christmas designs will be most sold during the month before Christmas. In the following picture I took a screenshot of Fotolia's page once you do a search on "Christmas".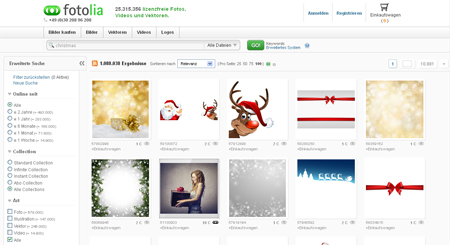 So what you should do is try to identify the type of stock material for which there is demand. You will know for example that designers need to display their designs and it's hard to take photos, so they might look for mock-ups of magazine, brochures or coporate identities.
Trends
The demand for stock file doesn't only evolve with seasons, but it also changes with taste and global trends. If you created some flat designs of any kind two years ago, there are chances that it sold pretty good, because the demand went up like crazy.
As a designer, you should be able to identify this kind of trends and work with it when you believe it's appropriate.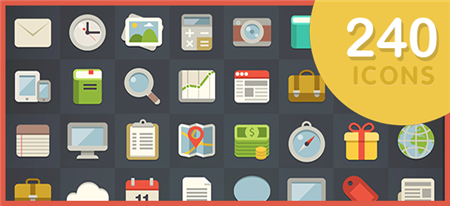 An example of popular flat icons from Graphic River.
The Author
This one will probably not make you happy if you are a new author, but being recognized as a quality author of stock files helps you to sell more. First, it helps to build trust from the buyers. Second, and most important, stock websites will promote you if you are a popular author, after all it's in their interest to sell more files.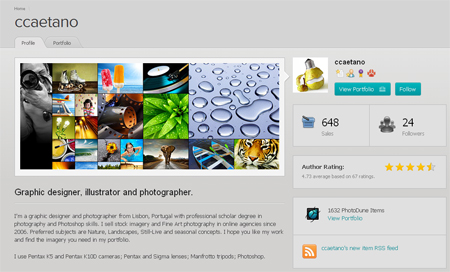 Many stock sites, like PhotoDune on the above picture, will promote their best-selling authors.