I have always been a fan of simplicity and minimalism – in designs or architecture, painting or visual art and composition or literature. The reducing of elements emphasizing space, the shapes and colors falling into an exquisite symmetry and the liberating sense being drawn from the seemingly limitless horizon – is simply poetic in itself. Characteristically, every piece is carefully chosen by significance and every turn into a corner becomes a perceptive angle where you can freely contemplate. Less is definitely more – that's what minimalism is all about.
Minimalism describes movements in various forms of art and design, especially visual art and music, where the work is stripped down to its most fundamental features.
How ever some definitions of minimalism in different aspects may vary, it has always been precise that it is simply the presence of minor impression and the absence of the mundane – which in effect makes it catchy, haunting, mysterious and almost achingly beautiful. In literary art, my top picks have to be Ernest Hemingway, Tobias Wolff and Chuck Palahniuk – their works allow readers to formulate their own interpretation and draw conclusions from the play of suggestive words, ponder on every thought and conceive every meaning from metaphorical contexts. As for artists (painters and sculptors), Jackson Pollack and Frank Stella are my examples and just because they are the only renowned ones that I have totally admired – strange in a unique and substantial kind of way.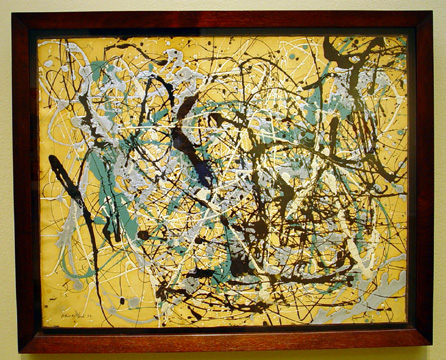 J.Pollack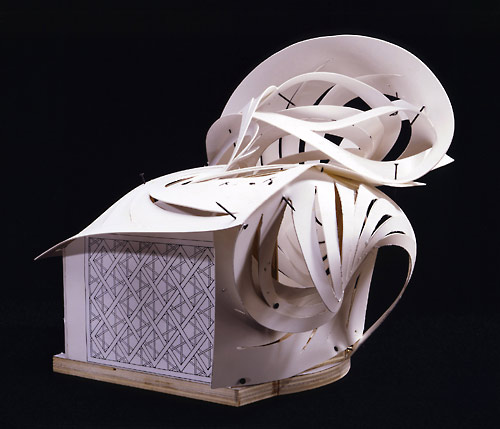 F.Stella
When it comes to architecture, I believe that those by the Japanese are the true trend-setters in minimalist designs. Personally, I like the expansion plans and redesigning ideas of this award-winning museum architect, Yoshio Taniguchi, who is not only known for reinventing architectural designs of museums but is also responsible for this stunning glass atrium at the Tokyo Sea Life Park.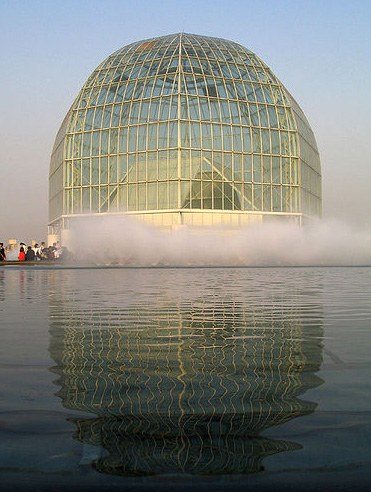 Located directly above the giant tuna tank.
And for ornaments, I have found impressive makings from young designers and although it's quite hard to choose among them, I would go for the most innovative like Jonas Samson.
He created a light-emitting wallpaper – turning a boring paint into magical lighting. How artsy!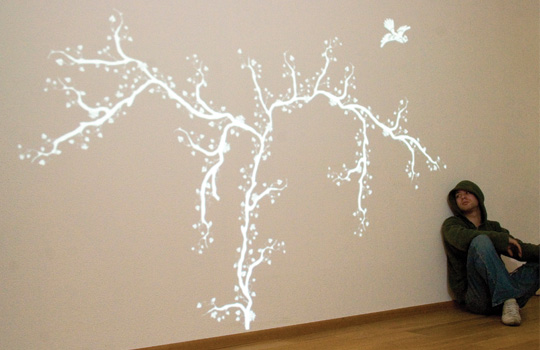 If that sort of elegance and feminism is not your cup of tea, Finn Magee came up with Flat Life project, which offers flat time (a real poster clock) and flat light (yes, a poster light you just stick on your wall).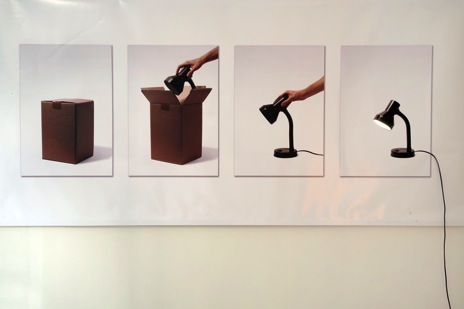 Apparently, they both focused on finding ways to combine aesthetics and usefulness – to make it even more desirable.
In minimalism, the architectural designers pay special attention to the connection between perfect planes, elegant lighting, and careful consideration of the void spaces left by the removal of three-dimensional shapes from an architectural design.
With that in mind, they have probably adopted the saying, "Doing more with less" and as if to strongly stress its implication, all these talented artists and designers live by it.