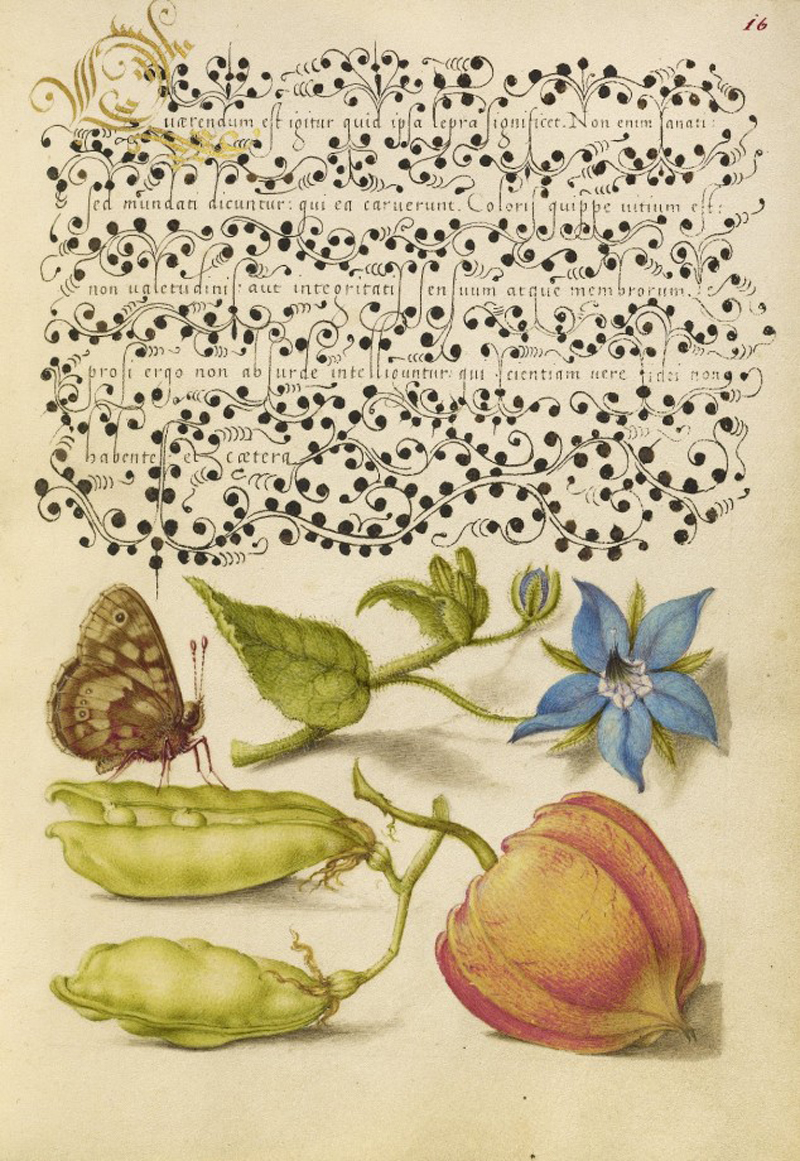 This impressive book was created by Georg Bocskay to showcase his calligraphic skills. Georg Bocskay was a secretary of the Emperor Ferdinand I.
The book doesn't have any kind of litterary interest, but it shows some traditional and creative calligraphy of the time. Bocskay experimented with letterform and decorative forms. He also went quite far in his experiments for layout arrangements.
However, the Mira calligraphiae monumenta was only finished fifteen years later, when the emperor Rodolphe II found the book and asked an illustrator to make drawings for it. This book can currently be seen at the Getty Museum.