For most people, wall decoration is an afterthought. It is something they think about only after arranging their sophisticated furniture and expensive ornaments. Yet, the wall is probably the first thing people will notice when they enter your home.
Posters are one of the most efficient ways to decorate your wall without cutting a hole in your pocket. They add to your home's aesthetics and create a vibe that complements yours.
Moreover, psychology says that even a slight change to your interior decor will positively affect your mood and inspire happy sentiments.
Too often, the term 'modern' is confused with 'minimal'. That is far from the truth. Modern interior design is more about the color palettes, material used in decor, and what silhouette they create together.
There is no hard and fast rule for the number of posters you can use. Have fun with the design, pattern, and colors.
In this article, we will give you seven tips to help you decorate your modern home with posters. These tips are illustrated with samples to give you a clear picture.
7 Best Tips and Samples for Modern Interior Decorating with Posters
1. Choose the right one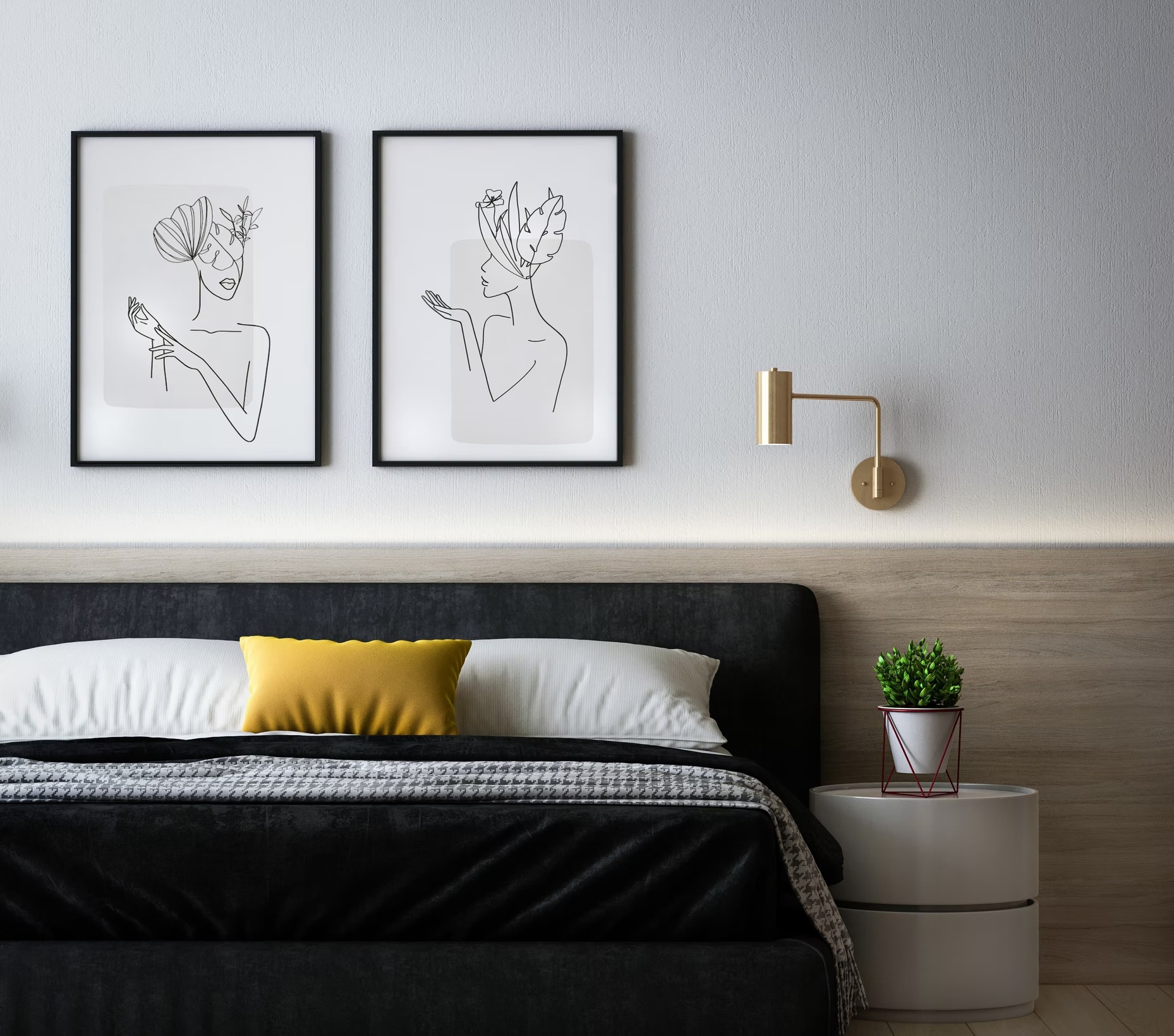 Selecting the right poster is crucial to make the most of it. You cannot put a 'Good Food, Good Mood' poster in your bedroom, can you? That's better suited for the kitchen.
Similarly, you must choose each poster carefully depending on the room you want it for. For example, your bedroom is your personal space. You might want to arrange posters that tell more about your personality. If you are a carefree and live-in-the-moment kind of person, decorate your wall with posters of bright hues.
Poster printing is another way you can personalize your decor. You might not always find the quote you are looking for. Maybe there's a painting you like but purchasing it is beyond your budget.
Not an issue. You can simply get it printed to adorn your walls.
2. Create a 'shelfie'
If you have ever lived in a rented apartment, you know how difficult landlords are. Your dream of decorating your living room wall is shattered by the 'no putting up pictures' clause.
Well, they are not entirely wrong.
Hanging or sticking posters on the wall damages it. Even if you have your own place, the thought of destroying the wall-plaster that costs so much is unpleasant.
You need not worry.
You can simply create a 'shelfie' with the posters. This means that instead of risking your security deposits by hanging them on a wall, you can place them on a shelf. You can even purchase a large poster and place it on the floor to give a more modern look.
3. Coordinate the colors
Coordinating the colors is important to set the mood of your interior design.
Color theory in interior design says that choosing the right colors influences your mood and adds to your home's ambiance. Depending on the wall color you want to decorate, you can choose posters that accentuate it. The color wheel is a helpful tool to choose the right colors.
4. Define your style
The design of your posters generally refers to the many options for framing your favorite wall decorations. If you want a classic style, you must consider framing them. When it comes to poster frames, choose ones that aren't too big because your poster, not your frames, ought to be the focal point.
For example, you might choose a custom poster rail to display them. You can also add a few more refinements to your walls. Using cloth hangers is another chic and unique way to hang the prints.
5. Build a theme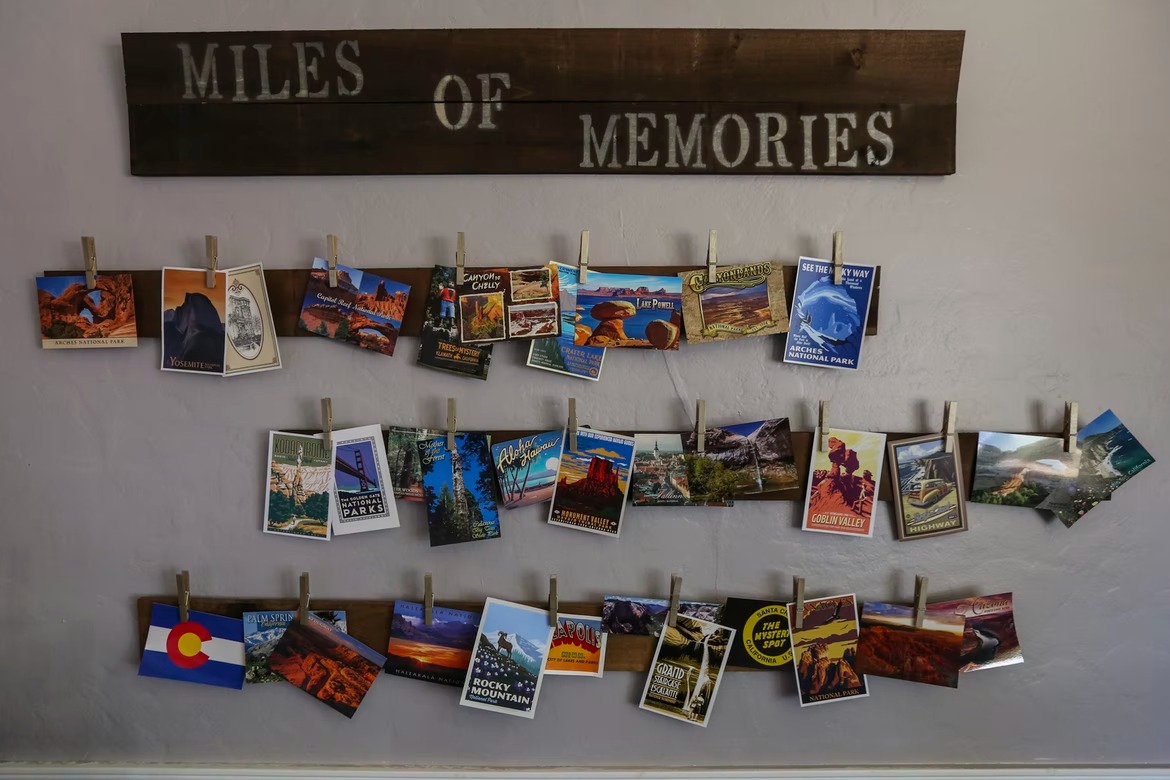 To make your modern interior design look more harmonious and refined, you can build a theme with your posters. As an example, you can have a travel theme for your living room. Here you can hang posters of all the places you visited.
The study can have a motivational theme that inspires you to work harder. You can also arrange them in a certain way to add more effect to the wall.
6. Correct the room's shortcomings
A correctly positioned poster will do wonders for your home's decor.
If you want your ceiling to look higher, position rectangular posters vertically. This will give the impression of a higher ceiling.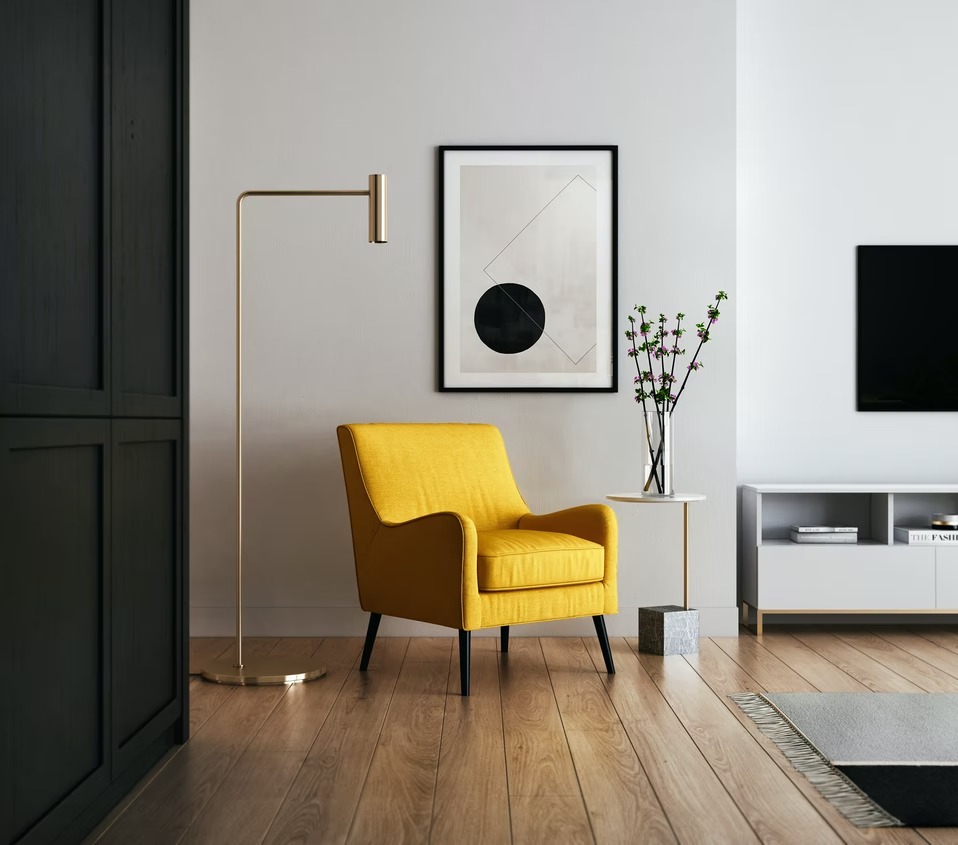 Small posters will be lost in rooms with large furniture. So, you must use large-sized posters for such rooms. 
Colors like black and white will suit office walls best. They look professional and don't distract you from your work.
7. Use the museum rules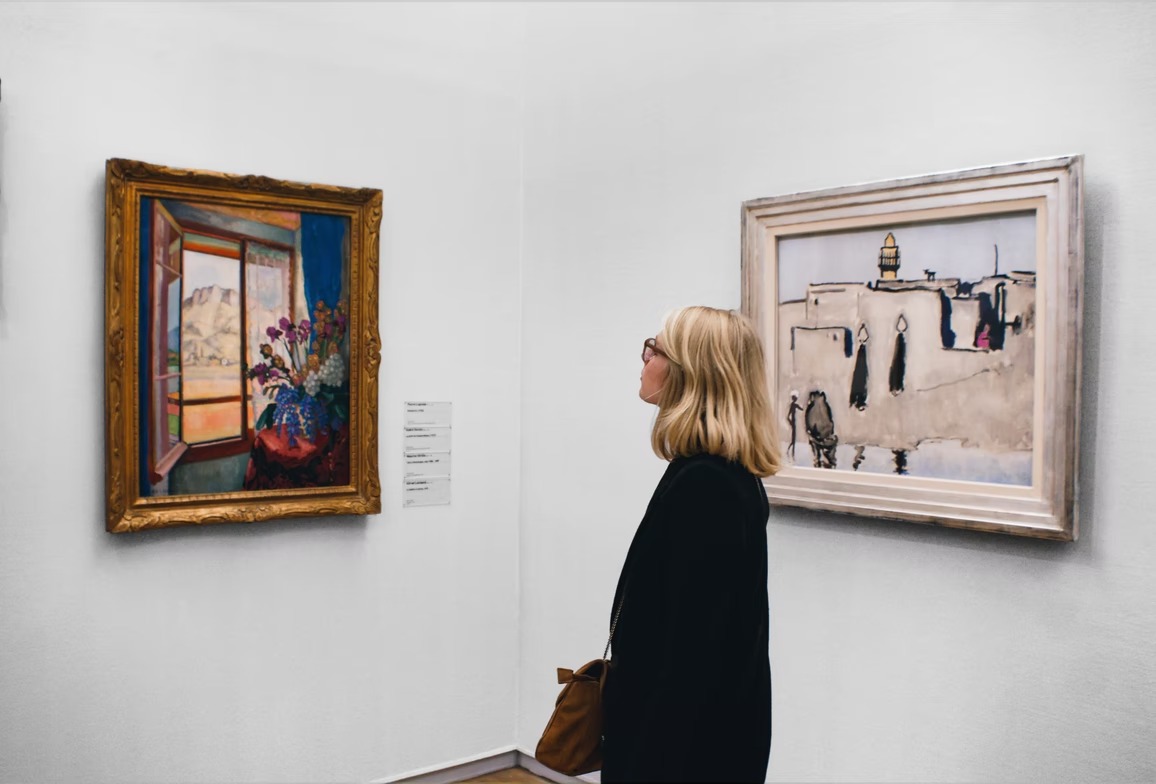 If you are going to hang your posters, you should try the museum rules for it. Place the posters so that the distance from the top of it to the floor is 1.83 meters. This makes it comfortable for observation.
Another important thing to consider is the wall where you mount it. For example, hanging it above a fireplace is not a good idea. The poster and frame might start melting after a few days. The heat from the fire might also fade the print.
Wrapping Up Tips and Samples for Modern Interior Decoration with Posters
That's all for this article. Hopefully, these tips helped you in decorating your home's walls with posters. The wall might be the first thing guests notice when they enter your home. So make sure that it leaves a lasting impression.
Placing posters on your walls is a unique and creative approach to embellishing your house. They are the splash of color that you should incorporate in every room to make it more appealing to live in.
However, we don't want you to limit yourself. Experiment with different shapes and styles. Break the rules.
After all, that's what modern interior design is all about.