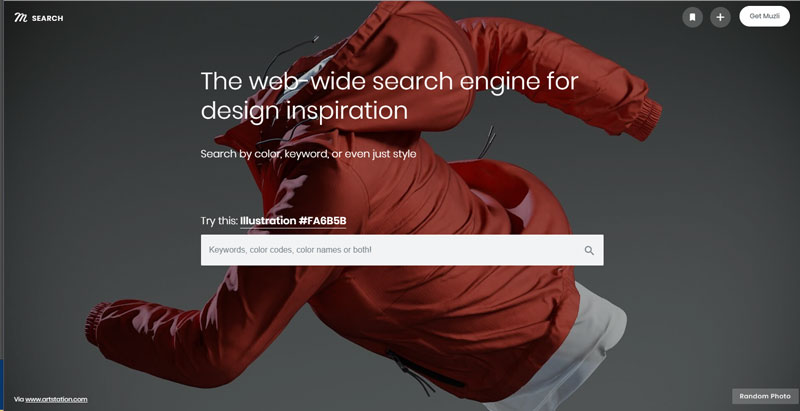 Most of Designer Daily's reader probably already know of Muzli, the popular Chrome extension to find design inspiration. They recently launched a search engine, Muzli Search, dedicated to finding good visual content, another super useful for designers of all kind.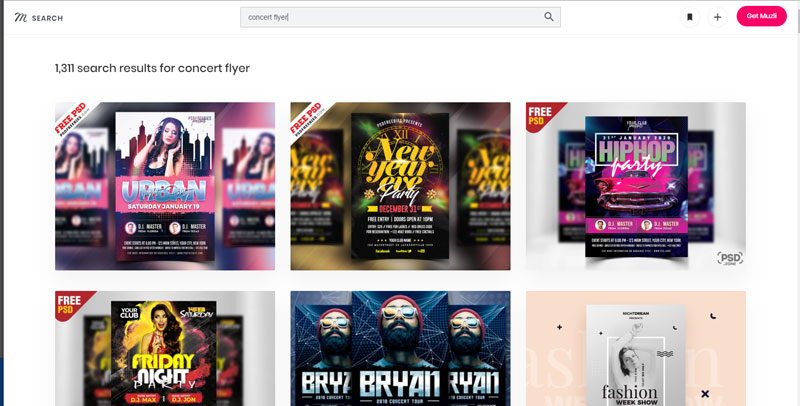 As one could expect it from a search engine, Muzli Search is insanely easy to use. They also provide some tips to let you know how to better search. For example, on the screenshot above, you can see the results for a search for "concert flyer". As you can see, the results are pretty spot on.
They also add some interaction to the search by letting you pick colors from the frontpage's background image. This picks the HEX color and launches a search for visuals with the same color, you can then go further in this search to look for icons or vectors for with that specific color.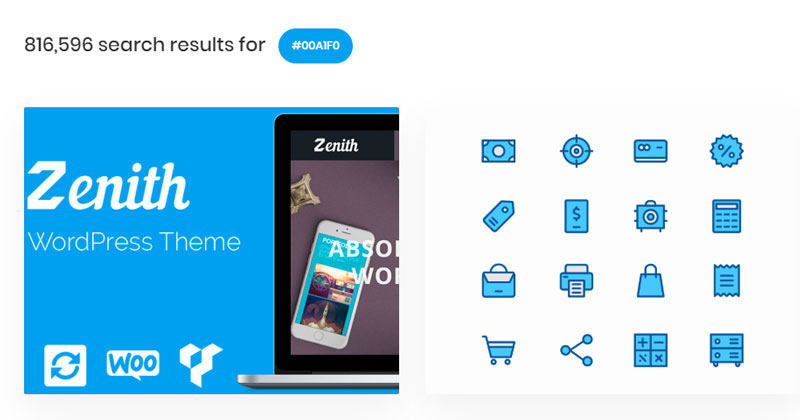 As you can guess from this article, Muzli Search immediately made it to my bookmarks and will become a tool that I will use intensively for my design work.