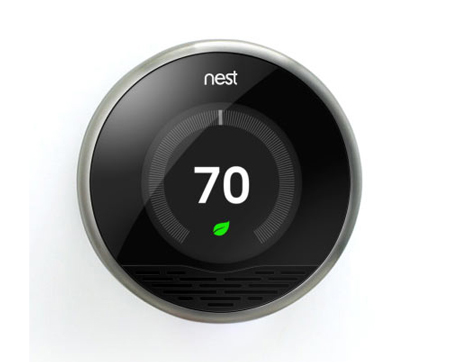 Beautiful design, new and improved functionalities, the Nest thermostat is an amazing device that should quickly become popular.
Easy to install, Nest learns about your habits and behavior, then adapts the temperature according to your every day use. It helps you saving energy by changing the temperature by itself when you are not here. In case you want to make changes while away, no problem, change your home temperature by accessing Nest online.
This is by far the most impressive thermostat I've ever seen, you can learn more about it on the official Nest website.