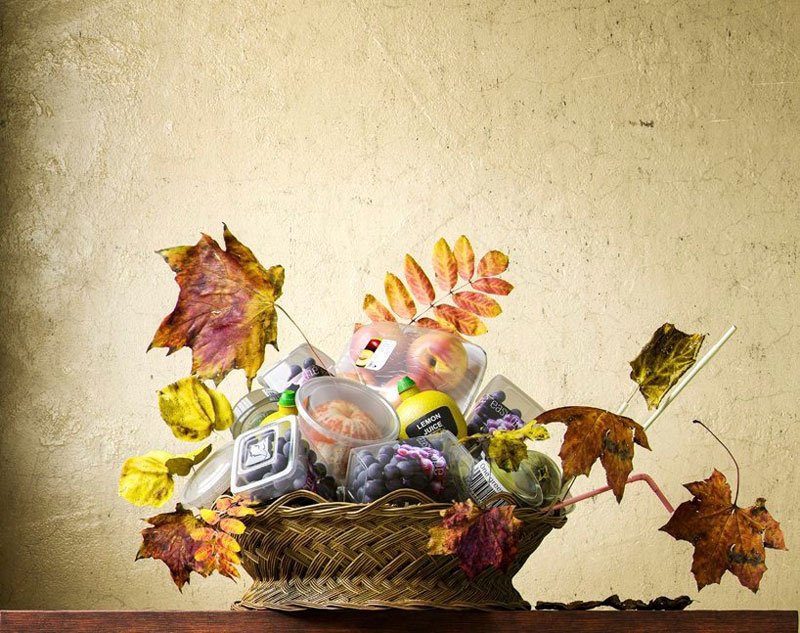 "Not Longer Life" is a series of reinterpretation of famous still life paintings. Obviously, there is a twist to these new looks at these artworks. In these dead still life paintings, the fruits and other items are packed with plastic, thus highlighting the absurdity of modern packaging.
The absurdity of the packages is the most evident on the fruits when the natural shell has been removed and replaced by a less efficient plastic wrap or box. It also points to our lazyness as consumer, buying lemon juice already pressed and filled in a plastic bottle, just so we don't have to do a little effort to get some juice.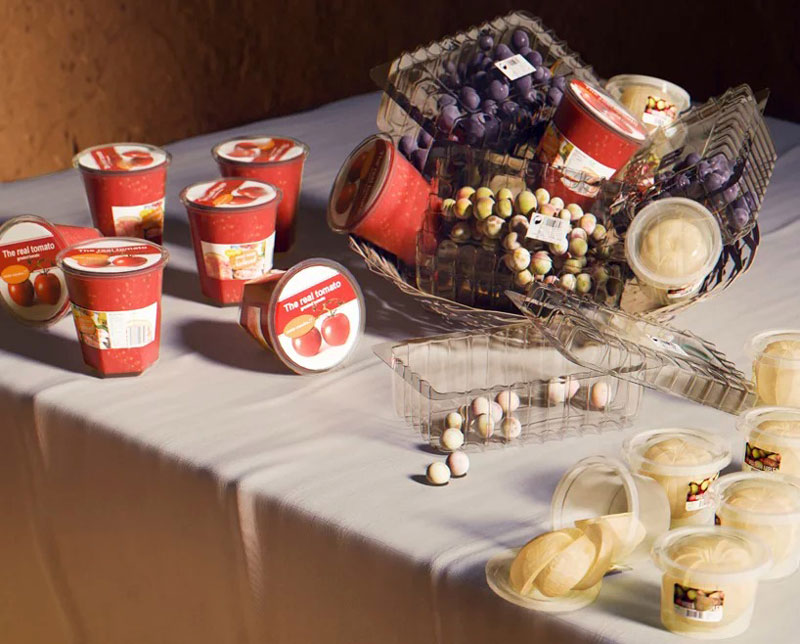 This project was imagined and conceived by Quatre Caps, an architecture studio based in Valencia, Spain. The original paintings were the work of famous classic painters, such as Monet or Caravaggio, among others.