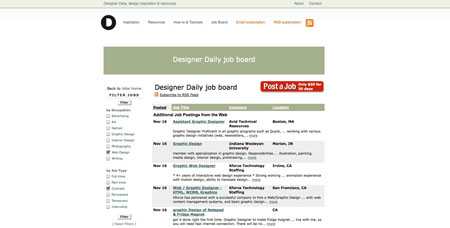 Designer Daily gets a job board!
If you are looking for a design job, you can browse through tons of jobs. You can also find internships or freelance work there, just make sure you filter the results to find the most suitable position for you.
On the other hand, if you are looking for a designer, you can post a job for as low as $30. The job offer will be viewable during 30 days on our job board. We are partners of SimplyHired, so your job offer will also be displayed on other websites like LinkedIn.