A baked potato is great if you're desperately hungry, but it's a little too bland to have one every day. It's better when you add salt, pepper, and butter. Pile on some generous helpings of sour cream, cheese, and bacon bits and you have a feast!
Plugins could be looked at as the sour, cream, cheese, and bacon bits of web design. A bland website can be expected to produce equally bland results. Spice it up with a little salt and pepper (special design effects). Your heretofore flat conversion rate may show some signs of life.
Put the right plugins to work to help extend your websites' features and usability. You could end up feasting on a mind-blowing conversion rate far into the future.
Check out our selection of delicious WordPress condiments to see what they could do for you.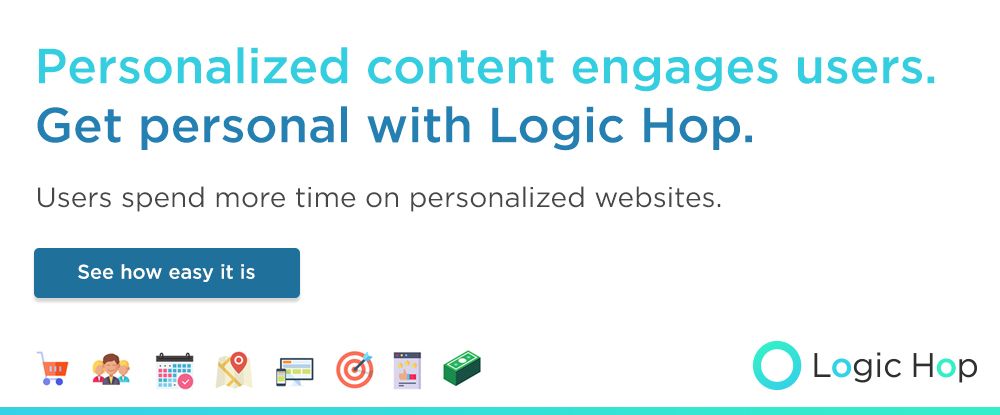 What if we told you that your design could change in real-time based on who was viewing it? Imagine the possibilities… Would you change color palettes based on time of day? What about swapping out images if someone was in San Francisco or London? What about replacing content that's already been viewed with something new?
With Logic Hop, you can. And much more! Personalization is all about displaying the right content to the right person. And it works – with sites easily performing 200% better.
Logic Hop's toolbox of ready-made solutions makes it easy for anyone to personalize their site based on pay-per-click and display ads, geolocation, social media posts, actions visitors take on your site, and even what they're interested in.
With rich support for modern page builders, including Elementor, Beaver Builder, Divi and Gutenberg, Logic Hop will help you bring design thinking to life. Logic Hop offers a 14-day free trial and stellar customer support that will help you get up and running quickly. Try Logic Hop today and take your designs to the next level.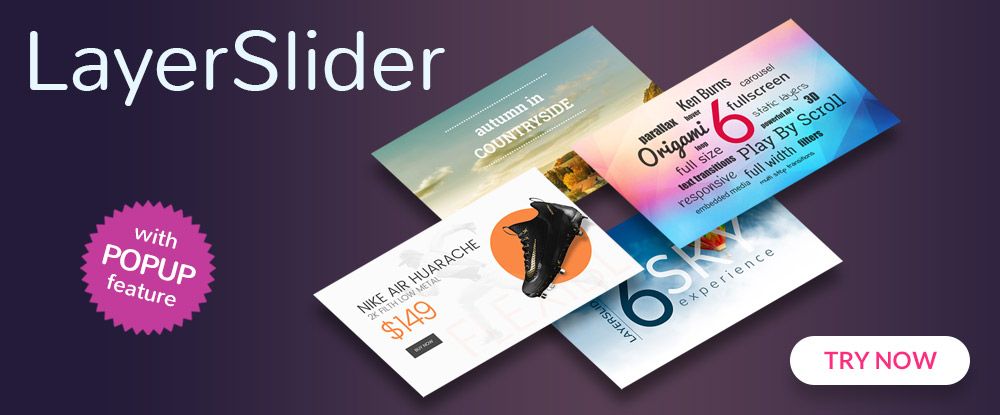 Web designers are so familiar with the Layer Slider trademark that it's probably way too late to change its name. It's true this WordPress plugin gives you a world of slider options to work with, but it can do so much more.
Layer Slider is best described as a multi-purpose animation platform. You can use it to create mind-blowing slideshow effects, image galleries, animated page blocks, and, naturally, sliders. You can use this WordPress plugin to build your landing pages, and even to build complete websites.
A useful and expanding selection of professionally handcrafted slider templates is included in the package, as is a built-in Photoshop-like image editor, a drag and drop visual editor, and other features that among other things, eliminate any need for coding.
When you invest in the Layer Slider plugin, you'll receive lifetime updates and have access to detailed documentation and this product's dedicated support team.

You can't go wrong by choosing a plugin that's been the industry standard for products of its type for a dozen years running. That's the case with the NextGEN Gallery plugin.
Beginners can easily create simple galleries with it, yet it's powerful enough to satisfy the demands of imaging professionals and visual artists. And, you can download NextGEN Gallery for free.
A complete gallery management system is offered on the backend, while the frontend's features include two main album styles and two main gallery styles you can work with.
We suggest trying the free download to see what it can do. It may be all you'll ever need, or you may eventually want to upgrade to the NextGEN Pro plugin with its huge array of extensions that allows you to easily display and manage thousands of images any way you can think of, sell prints, and collect payments online.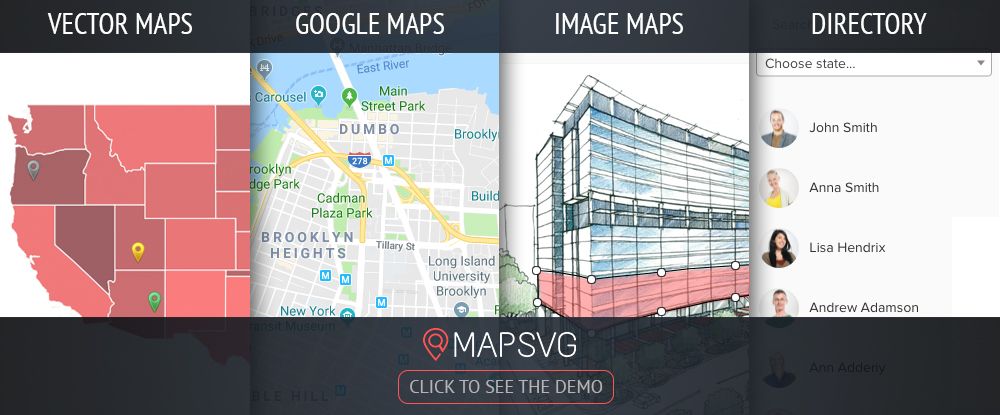 Map SVG has been a long time favorite with web designers, due in part to its use as a tool to convert any SVG file into an interactive vector map. This plugin's authors have expanded its capabilities to where it can now create interactive vector maps, interactive Google maps, and interactive image maps.
Drawing tools have been added you can use to place custom markers or objects on a map or in a directory associated with the map.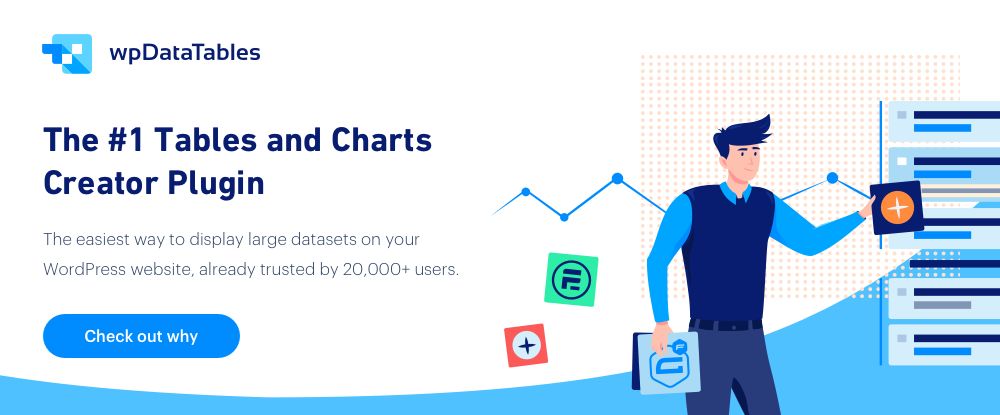 Trying to create a useful table or chart from a huge amount of complex data is a task almost any web designer will dread. If that includes you, the wpDataTables plugin is an all-in-one solution for dealing with large amounts of data and data from a variety of sources.
This plugin goes well beyond producing common, garden-variety tables and charts. It is easily capable of creating tables that are responsive, interactive, customizable – and colorful.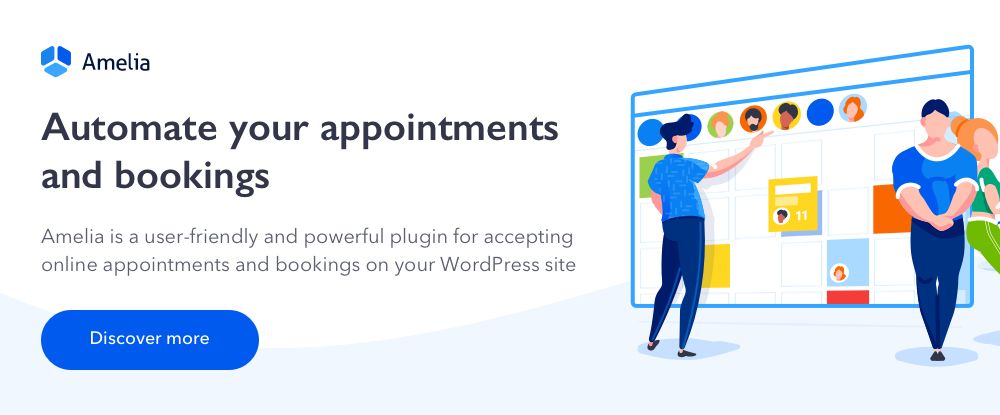 Businesses love the idea of receiving an instant ROI on any new product or process. That's exactly what Amelia gives them. It saves them a huge amount of time by automating their appointments, bookings, and booking management processes and procedures – including online payment systems.
Amelia helps a business deal with appointment changes and cancellations, and it efficiently pairs employees with their customers and clients to the satisfaction of both.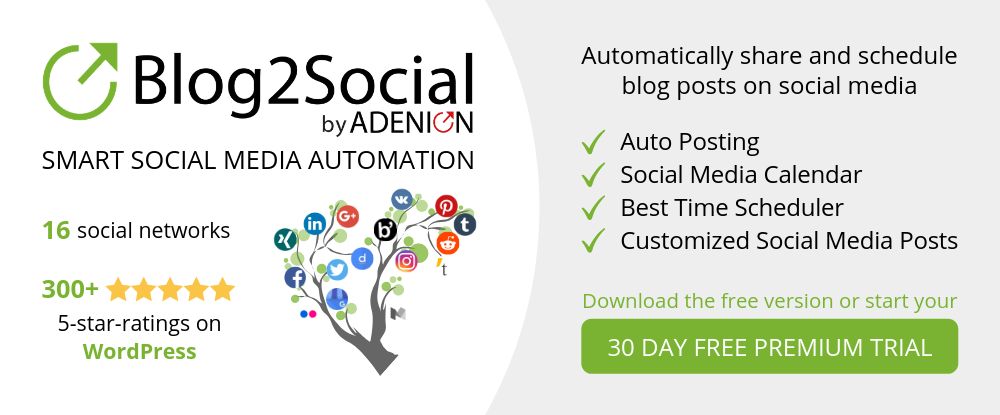 Posting personalized messages on a network of social media sites is a powerful and effective marketing approach; but attempting to manage posts that have been customized to fit different social media sites can cause real headaches.
Blog2Social allows you to easily vary the content, format, and images of your posts to give each one a personal touch. Its Social Media Calendar helps you color code, schedule, and track your posts, and rearrange your schedule when necessary.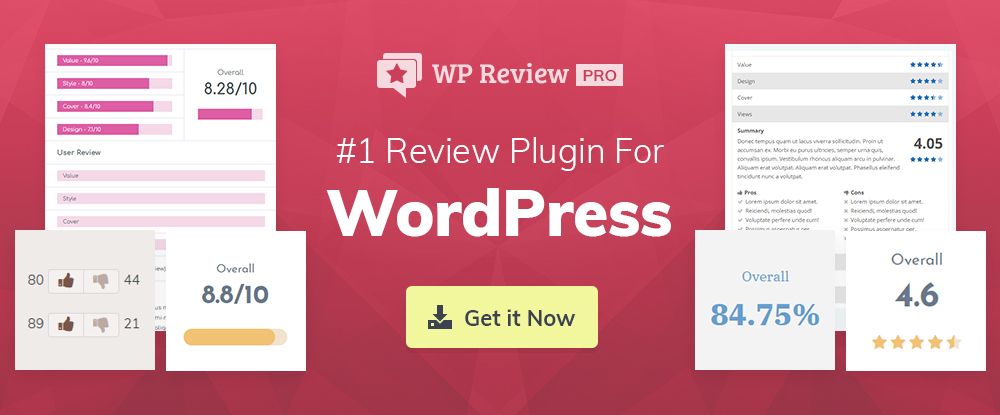 The WP Review Pro plugin makes a nice addition to your web design arsenal of useful tools. It gives you an ideal platform for reviewing products, movies, books, services, or whatever.
With WP Review Pro, you can create comparison tables for multiple products, and you also have the option of selecting stars, percentages, circles, or points to present review ratings. WP Review Pro is WooCommerce compatible and optimized for speed.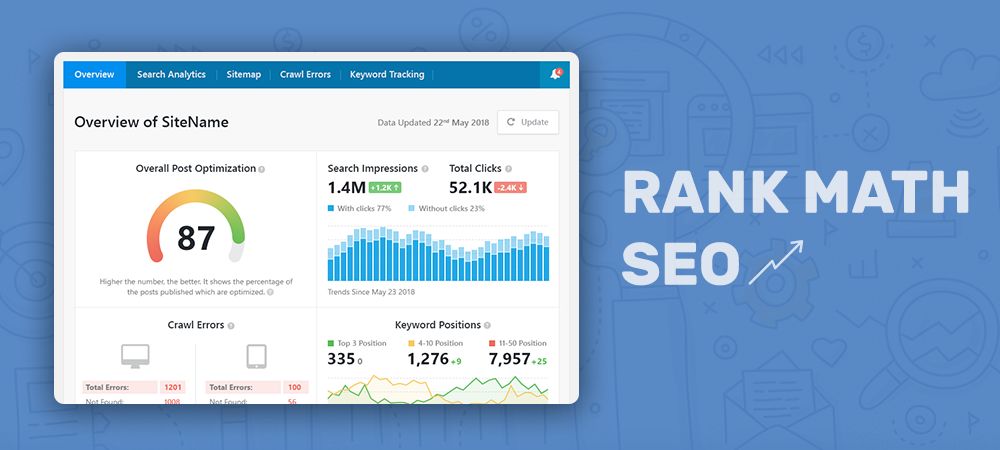 Experience helps to develop better and better SEO skills, but learning from experience can be awfully slow and extremely frustrating. Rank Math quickly takes your SEO skills to a high level.
This highly practical WordPress plugin loads quickly and it's easy to work with. Rank Math's features include a built-in Content Analysis tool designed to help you produce SEO-friendly content. You can download Rank Math for free.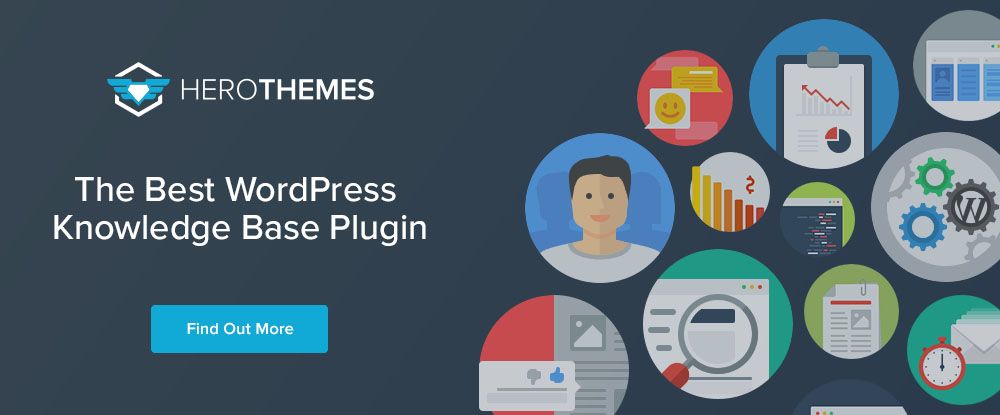 It's bad enough having to answer the same questions over and over, and it's even worse for your business when customers or potential customers have to wait for answers to their questions or concerns. Heroic Knowledge Base solves both problems for you.
Customers get quick answers and can access the information they need to know 24/7; which makes them more likely to choose the product or service they're interested in.
Conclusion
Any one of these 10 plugins can do for you what cheese, sour cream, and bacon bits can do for a mashed potato. Select more than one and you're in for a real treat! You might suddenly find yourself dealing with happier customers, and customers that intend spread the word or come back for more.