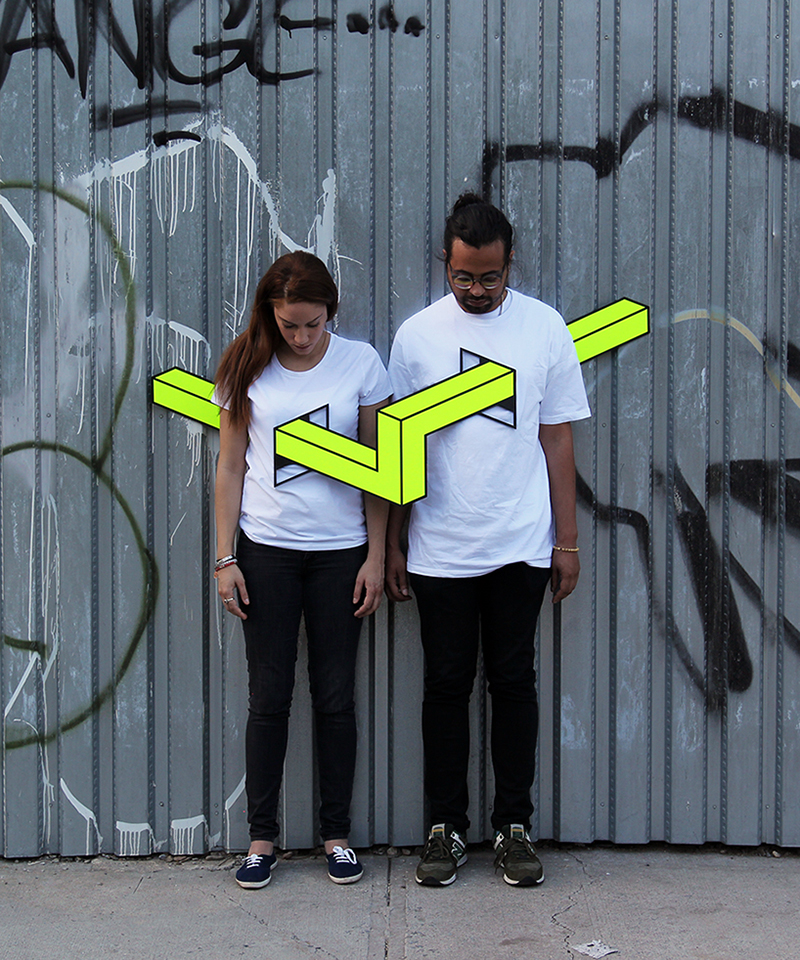 With Aakash Nihalani's geometric artworks, you'll see the essence of what art if all about and how it has an ability to catch someone's attention at a moment's notice. Nihalani's creative ideas of creating three-dimensional (3D) images on two-dimensional (2D) are just exceptional. With the help of bright and bold lines at the forefront, Nihalani is able to showcase 3D experience which is pleasing to watch and conveys complexities such as movement and space by something so simple as the placement of a line.
"My street work consists mostly of isometric rectangles and squares. I selectively place these graphics around New York to highlight the unexpected contours and elegant geometry of the city itself", says Nihalani.
The intentional interplay between the conventional shapes which are unconventionally portrayed to the users makes Nihalani's work so appealing. It's more than a geometric arrangement. Nihalani who has been skewering subjects in Brooklyn with his geometric figures made from neon tape as part of a new body has a lot of new work called Landline.
Here are some of his fabulous arts. Have a look!