Save some time designing and by getting yourself a collection of Photoshop custom shapes that you just include in your Photoshop compositions when needed. This way you won't need to re-create some shapes that you can get for free anyway. In this post we get some useful sets that you can definitively add to your design toolbox.
1. Sport shapes
From skateboard to basketball, 29 custom Photoshop shapes that depict all kinds of sports. Download for free from Brusheezy.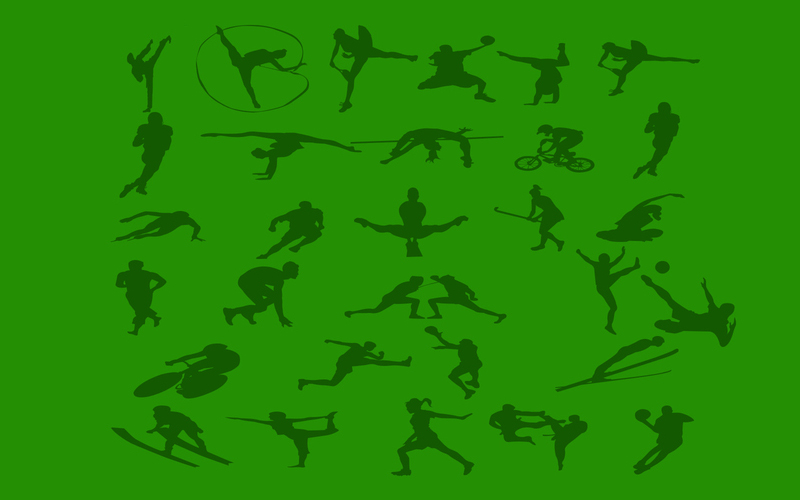 2. Vector cityscapes
Iconic cityscapes and buildings take time to design if you want to do it yourself, using this pack, you can get many famous buildings and cityscapes with a couple clicks. Download for free on Photoshop River.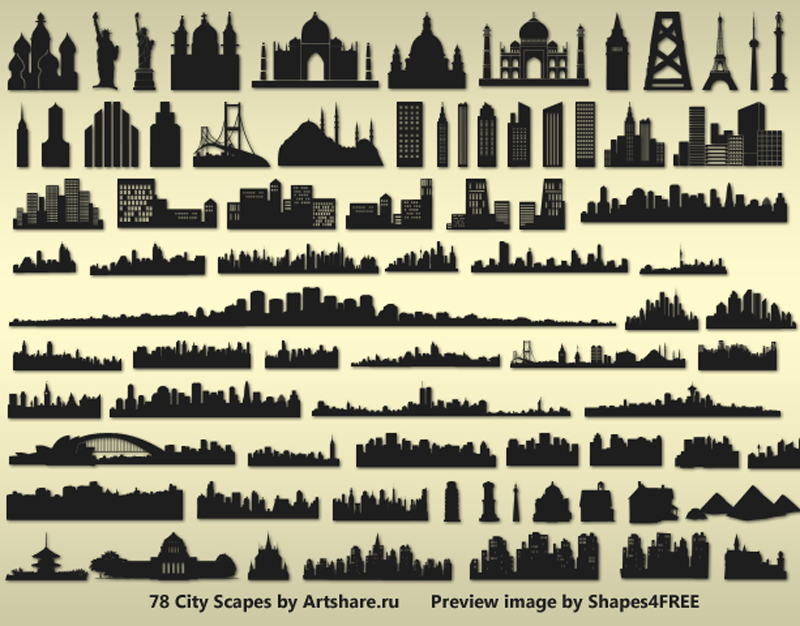 3. Photoshop clock shapes
Clock silhouettes with various styles and designs, these could prove useful. Download on Shapes4Free.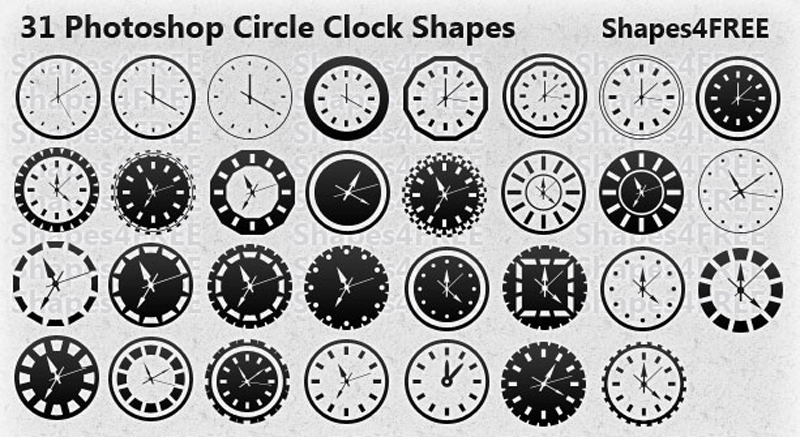 4. Notification icons
Common notification icons that you can use in app or interface design. Download on My Photoshop Brushes.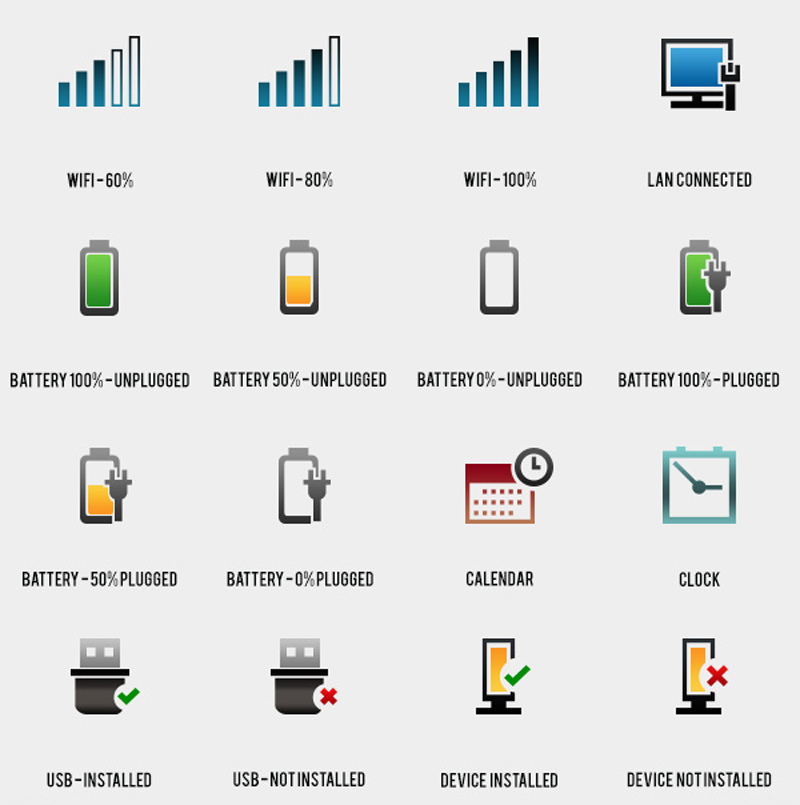 5. Car silhouettes
The set contains a minivan, an SUV, a sedan, a pickup truck, a van, a small, car, a convertible, a supercar and the old time favorite, the VW beetle. Download on My Photoshop Brushes.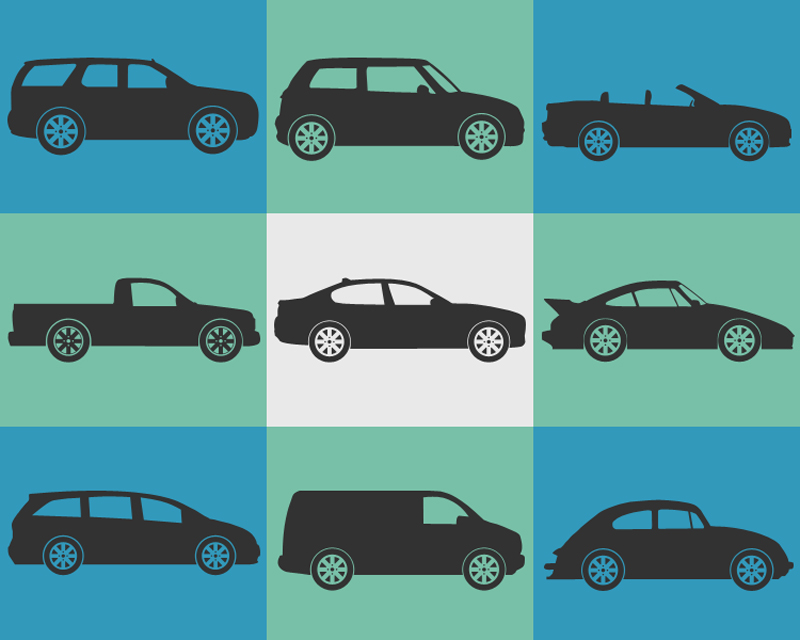 6. Huge set of people silhouettes
A gigantic set of people silhouette in all kinds of situations, very useful for flyers, brochures, and any design in which you may need to add some silhouettes. Download for free on Dezignus.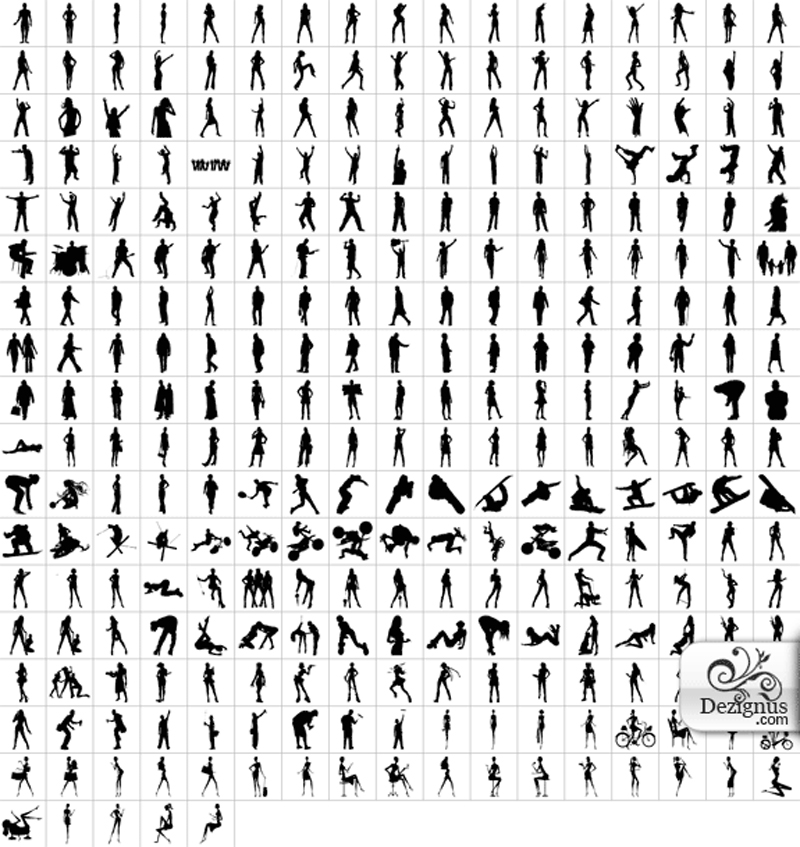 7. Animal silhouettes
A few lovely animal silhouettes you can use for free. Download on DeviantArt.

8. Maritime Custom Shapes
Boats, submarines, and… pirate flags! The coolest set for maritime stuff, all in silhouettes. Download from DeviantArt.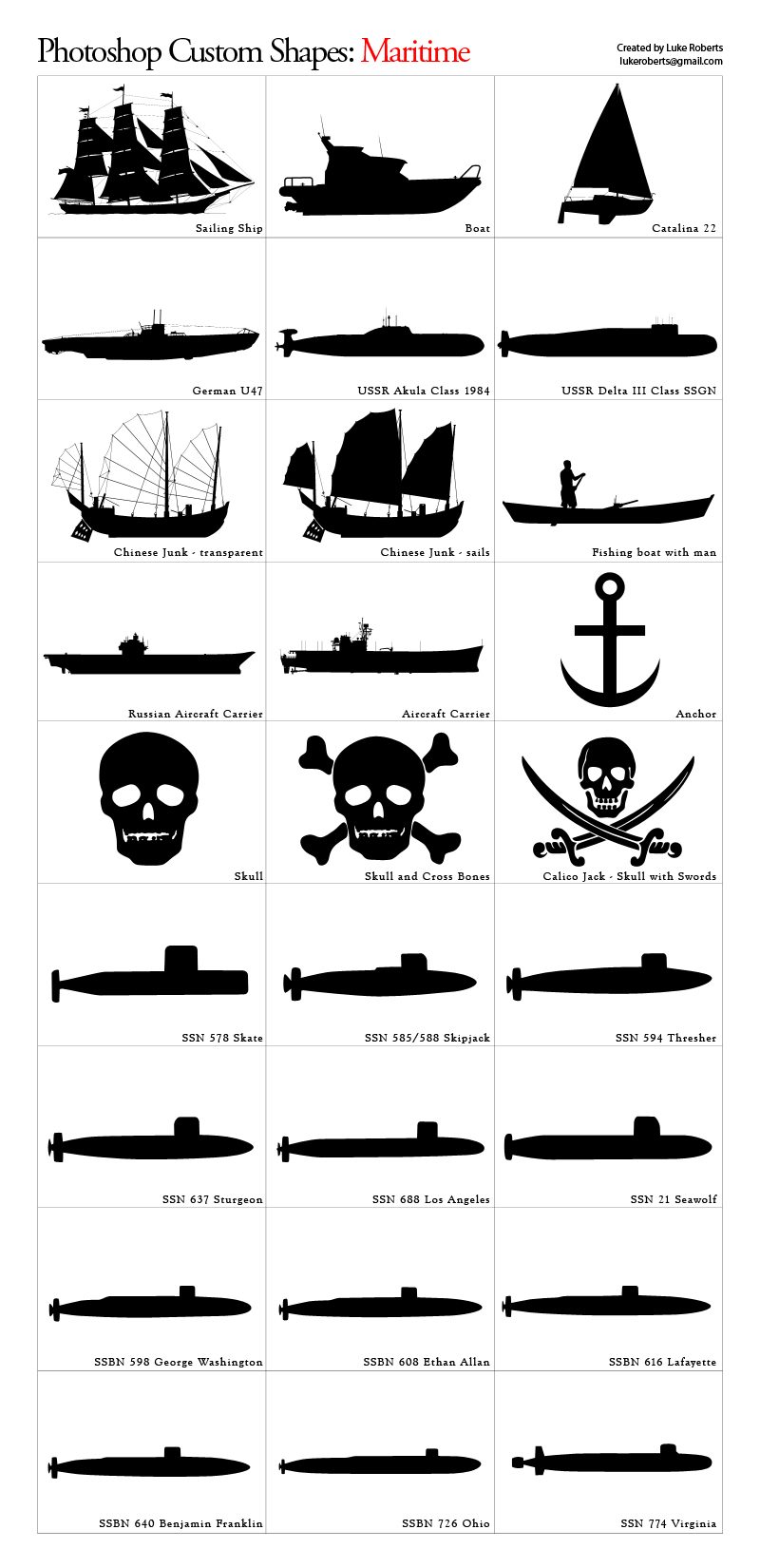 9. Banners and scrolls
A set of Photoshop custom shapes made up of various vectors of banners, scrolls, and other bits of parchment. Also includes a fountain pen in the form of a feather, an ink bottle, and a feather inside an ink bottle. Download for free on DeviantArt.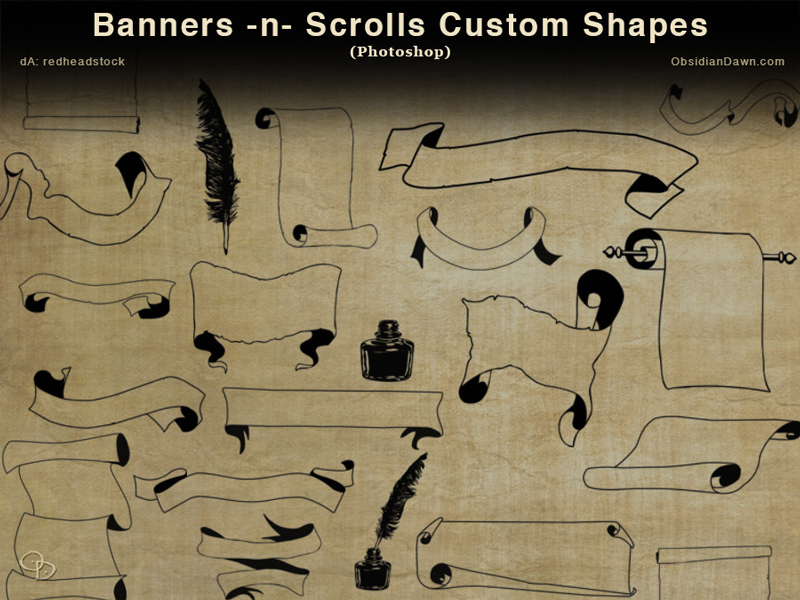 10. Sea creatures
We already get our submarine shapes to place under water, so why not get some of these scary things that live under the seas. Download on DeviantArt.
How to use these Photoshop custom shapes?
Once you downloaded the files, simply place the *.csh files into: Program Files\Adobe\Adobe Photoshop X\Presets\Custom Shapes where X is the version number for your version of Photoshop. Voilà, you can start using your custom Photoshop shapes.