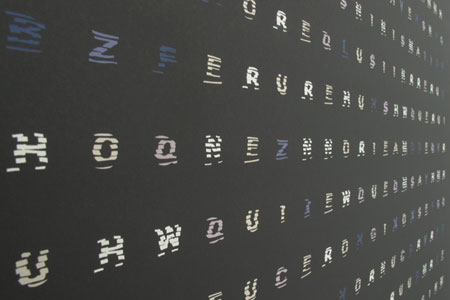 If you are a reader of Typography Daily, you are already familiar with Cameron Zotter and his Ice Typography project. This time, Cameron teamed up with Jinhwan Kim for another typographic experiment.
Inspired by Dentsu London's iPad Light Painting, they experimented with motion and typography. Moving an iPod Touch in six rows, they countered the motion of a series of videos displaying sections of Akzidenz Grotesk type. They took a long exposure photograph of each session, capturing an interesting image of each letter.
For more information, videos and font download, check out the project's page on Cameron Zotter's site or on Jinhwan Kim's site.