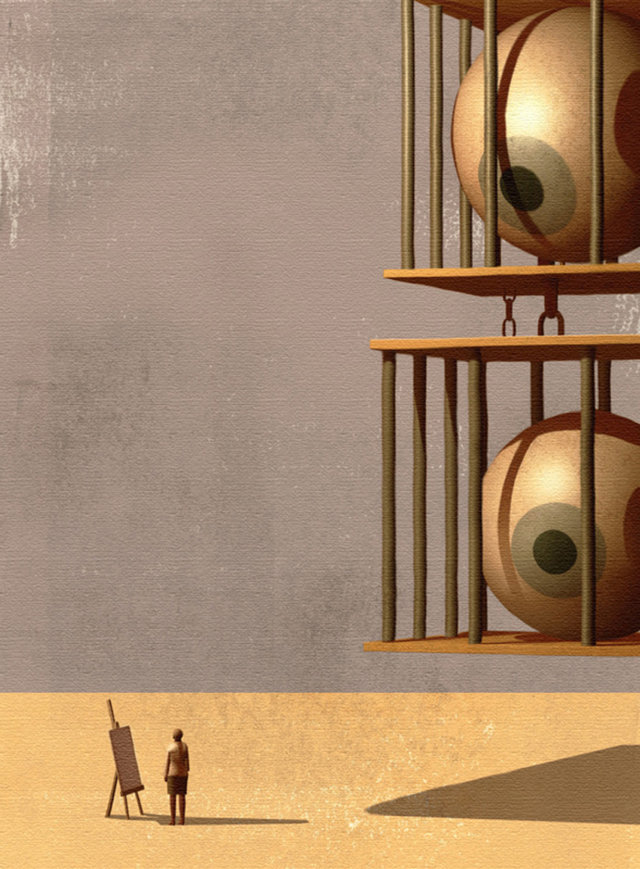 Good editorial illustration needs to be understood right away. For that, the drawings need to combine complex ideas and compress them into a simple image that explains a situation or an idea quickly. As you can guess, this is an amazingly complex task that editorial illustrators face every day.
A look at Stuart McReath's illustrated work leaves no doubt, he is an excellent illustrator that tackles the editorial challenges in a brilliant way. The British artist carefuly studies the concept of each drawing, and executes it with a powerful and bold style.
Seeing his work, you will not be surprised that all kinds of international clients such as The Wall Street Journal or The Times regularly hire him. You will not be surprised by the awards he received either, like the Gold mention he got in 2010 from the British Association of Illustrators. We share a selection of his illustrations in this post, but make sure to check out his portfolio for more work.