Nowadays, people rely on mobile devices and computers to help them perform different tasks. Screen recording and mirroring are among the popular features that have shown how important mobile devices and computers can be in the performance of day to day tasks.
But what is screen recording and what is mirroring? Screen recording is a technique that enables people to share a captured screen or video, record in window or full-screen modes, share video instructions while enabling their users see information in the same way as the senders of the information.
Mirroring, on the other hand, enables a user to mirror the display screen of iPhones, iPads, PC or Mac's to computers without using a wire. Screen recording and mirroring are now popular among developers, business owners, and in the education system to share information instantly. ScreeRec is a free screen recorder software for PC and Mac.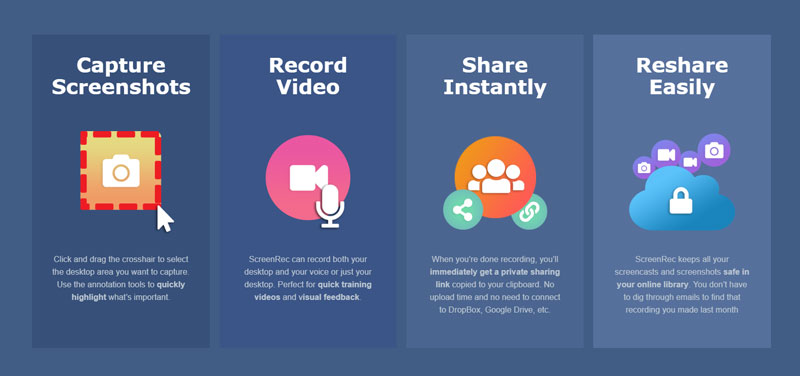 Even though QuickTime Player provides basic screen recording, it may be a good idea for iPhone users to use a third party iOS Screen Recorder app which can allow them to mirror and record screen in a wireless way.
Screen recording and mirroring have become more and more popular among business owners due to the fact that businesses have to share lots of information. For instance, a business owner may need to share information with their partners, business departments and employees. Screen recording and mirroring can be important when a business wants to share information as it can easily reach very many people.
With screen recording and mirroring, all a user would have to do is to pull up the information/plan/presentation and share it to a computer without requiring any wires or cords. This can enable traveling professionals to share information easily as they can share information wirelessly. A presenter can record webinars in high definition and easily share them with others.
The good thing about mirroring is that there is no confusion on which screen to follow, where to click next or steps to be followed to complete a certain task.
Apart from business owners, application developers can also benefit from screen recording and mirroring as it is very important in developmental and final stages of app creation. With this feature, a developer can record the functionality of an application, record the errors the app may be receiving or help the developer show how an application works and help in the explanation of the application's features.
Once an app has been created, its developer can use screen recording and mirroring to record the practical use of the app, show how the app operates and increase the apps downloads because people are able to see how the application can benefit them working with an easy to understand step by step tutorial of the app's functions.
Last but not least, screen recording and mirroring can be beneficial to educators and education systems. This is because of the fact that it can enable an instructor to create instructional screenshots and tutorials to share with their students hence ensuring that students are on the same page with their educators.
Mirroring allows a user to connect many devices to one computer. This can be ideal for doing a side by side comparison and when there are many presenters. In addition to what we just mentioned, the feature can also increase engagement during presentations as it allows a user to integrate social media tools, media tools, and apps into his or her presentation.