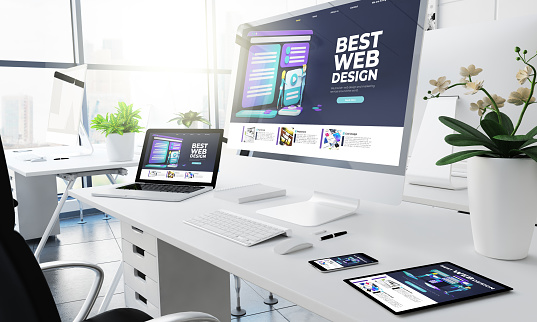 Whether you are a freelance writer, photographer, or small business owner, a well-designed website is essential to building your portfolio and attracting potential clients. These days, few things can sound the death knell of a business venture faster than a poorly designed website. A broken link or a site that is virtually ineffective on a phone is not user friendly and will deter customers or followers from pursuing your work. Whether you're just starting by selling a product that you worked hard to develop, or if you are a writer and want to reach a potential agent, a well-designed website is key. The following are a few key points you need to be aware of when putting together your website.
1. Excellent Formatting
Most internet users simply scan through an article or online content quickly and stop only when something catches their interest. The key to good website design is understanding this and catering to these readers' needs. The formatting of your content should utilize proper subject headings, sub-headings, clear paragraphs, bullet points and lists to help break up the text, and so on. Your content should all be easy for readers to scan, and you should add keywords or images that catch their eye and help underscore your website's particular niche.
2. Device Compatibility
People spend most of their time on their phones these days and use them to access the internet. Therefore, a website optimized for mobile usage is not just ideal, it's become a downright necessity, so make sure your website is easy for people to navigate on their mobile phones. After the developer is done with the website, you can check its appearance by giving it a whirl on the Google mobile site tester. If you find that your site cannot be easily accessed via the mobile phone, then you can look to web-based mobile site builders to help you. Whatever you do, remember that a website that is inaccessible via phone or iPad is a huge impediment these days.
3. Organization of Information
How information is organized and presented on the website is an important indicator of how usable it is for others. Unfortunately, this aspect tends to be neglected by even the most well-intentioned bloggers or website owners. You should know your target audience, and ensure that your website offers information and resources to keep them entertained and interested in what you are presenting. The layout of the website needs to be well-designed, with clear categories, and current, up to date information. Put yourself in the shoes of the users, and design your website with their needs in mind.
4. Fast Loading Website
Another thing that tends to kill a website faster than you would think is slow loading speed. Slow speed is one of the main reasons visitors veer away from a website, and when that happens, they rarely bother coming back. These days, a website needs to load within 6 seconds at most in order to retain visitors' interest and boost general confidence about the content you have on there. Be wary of third-party website plugins that tend to slow down your website's speed, such as social media and tracking widgets. Be mindful of the fact that consumers have very high expectations these days for how websites should perform, and if your page takes far too long to load, you may never be able to grab that user's attention again.
5. Smart Navigation
Easy navigation is another essential ingredient to create a successful website. Avoid overly complicated scripts, and keep it clean and simple with HTML and JavaScript menus that have enhanced functionality and look consistent on all platforms. Also, make sure that there isn't a ton of clutter, and limit the number of menu items as much as possible. A classic drop-down menu can work very well on websites that have different sections and pages.
6. Browser Consistency
This is so often overlooked, but a website that looks different on various browsers tends to do poorly when it comes to attracting and retaining online traffic. There can be a few inconsistencies in how websites interpret information and are presented by different browsers online. It is essential that you ensure your website looks and functions the same on different browsers, from Chrome to Firefox, without incident. While many companies make this mistake, studies have shown that it should be avoided at all costs since you run the risk of losing customers.
7. Debugging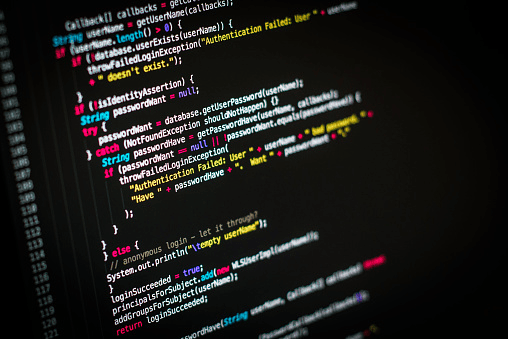 You need to devote considerable time to troubleshooting and fixing any broken links as soon as possible. A website that handles errors properly is essential to user-friendliness. This entails taking care of the code that helps free your website of bugs and error messages left and right. A robust website is one in which errors are kept to a minimum or handled as soon as possible. Leave a dead link on there for too long, and you run the risk of losing precious momentum with users.
8. Good Forms
If your website is an online storefront for a small business through which you share your wares, then the forms need to be user-friendly. Forms are an important element of most business websites since they are the most "intimate" way users will interact with the site. They need to be simple, easily accessible, and of course, secure. People are incredibly savvy now and will refrain from sharing their personal information with any website that seems less than secure. Wonky forms will cause you to lose essential business that can help keep your company afloat, so don't skip over this important point.
A good – or bad – website makes all the difference for most nascent businesses or freelancers of any stripe who hope to reach potential employers. A well-designed website is not just about beautiful graphics— although, this does not hurt. A professional site should primarily feature your work in the best possible light, and above all, be user friendly. So many of us find exciting content and make genuine connections online these days, but it is only through user-friendly sites that we are able to do that. Be sure to take the above notes into account, and you will soon be on your way to success.