These contemporary or postmodern artists have developed a technique to demonstrate their creativity through working something out of immaterial pieces of metal scraps or, to put it bluntly, junk – and cast awe-inspiring shadows by combining art and illusion – darkness and light.
Although this may not be entirely new, this could only be done perfectly by real talented artists who see way beyond the physical and visual attributes of things utilized to create shadow art or as the pioneering optical illusion and shadow artist Shigeo Fukuda refers to as shadow sculpture.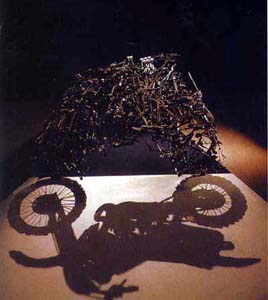 Lunch with a Helmet On is one of Fukuda's earliest works which was made out of an assortment of 848 forks, knives and spoons welded together.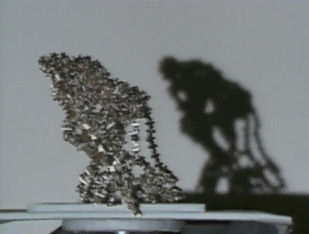 He was also successful in constructing shadow images using clamps and three dimensional models. This is a screenshot from its the-making video.
While it is evident that Fukuda used clamps and cutlery for his artworks, the Londoners Tim Noble and Sue Webster attempted to make use of amassed rubbish and light directed towards the heaps of trash to create peculiar shadow images on the wall – and became known for its impressive outcome.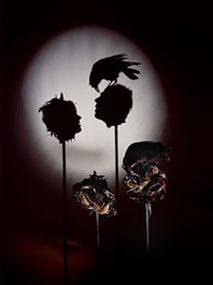 Kiss of Death 2003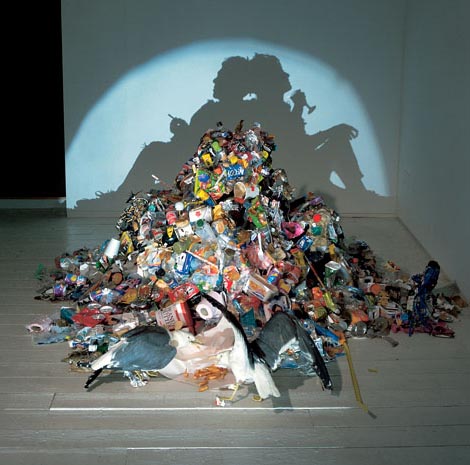 Dirty White Trash (with Gulls) 1998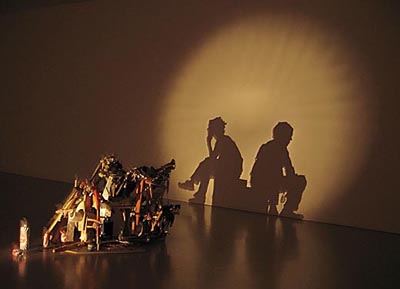 Real Life Is Rubbish 2002
In stating that shadow art can be produced with the use of innovative lighting techniques, it doesn't limit a person on what design materials to utilize – as long as the concept is clear and original. Fred Eerdekens thought of clothing, carton boxes, steel (copper and aluminum) and Styrofoam to mold shadows in an astounding manner – a style distinctive of his own.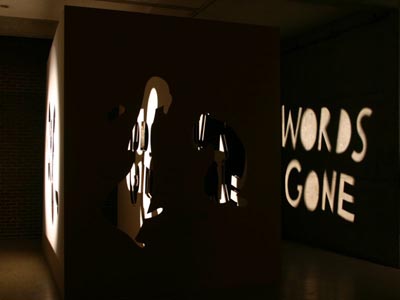 Words Gone 2005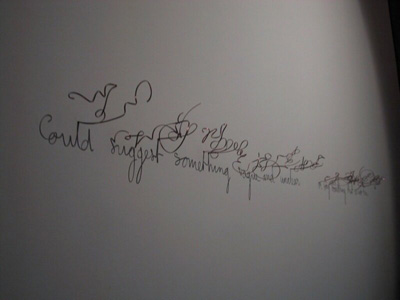 Could Suggest Something 1999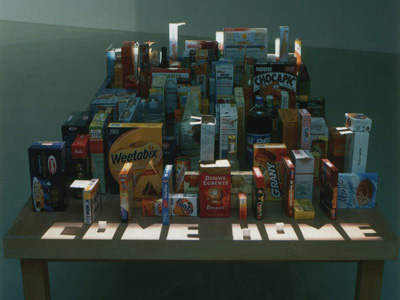 Holy Spirit Come Home 1997
Despite these artworks' imposing quality, there are still skeptics who plague them with doubt saying that these pictures are apparently fake. But it is important to note that Fukuda, Noble, Webster and Eerdekens are gifted and exceptional artists and not Photoshop experts. If they and these are all fake, who would be impressed? Who would attend their exhibits and proclaim that it is authentic? To be famous is easy, staying famous is hard – you have to constantly prove and convince people that you deserve being on the top. Funny how some people find ways to turn brilliant things into rubbish – well, you cannot change the fact that shadow art is rubbish turned into brilliant things, right? Anyway, you be the judge. [Photos supported with reliable sources :D]