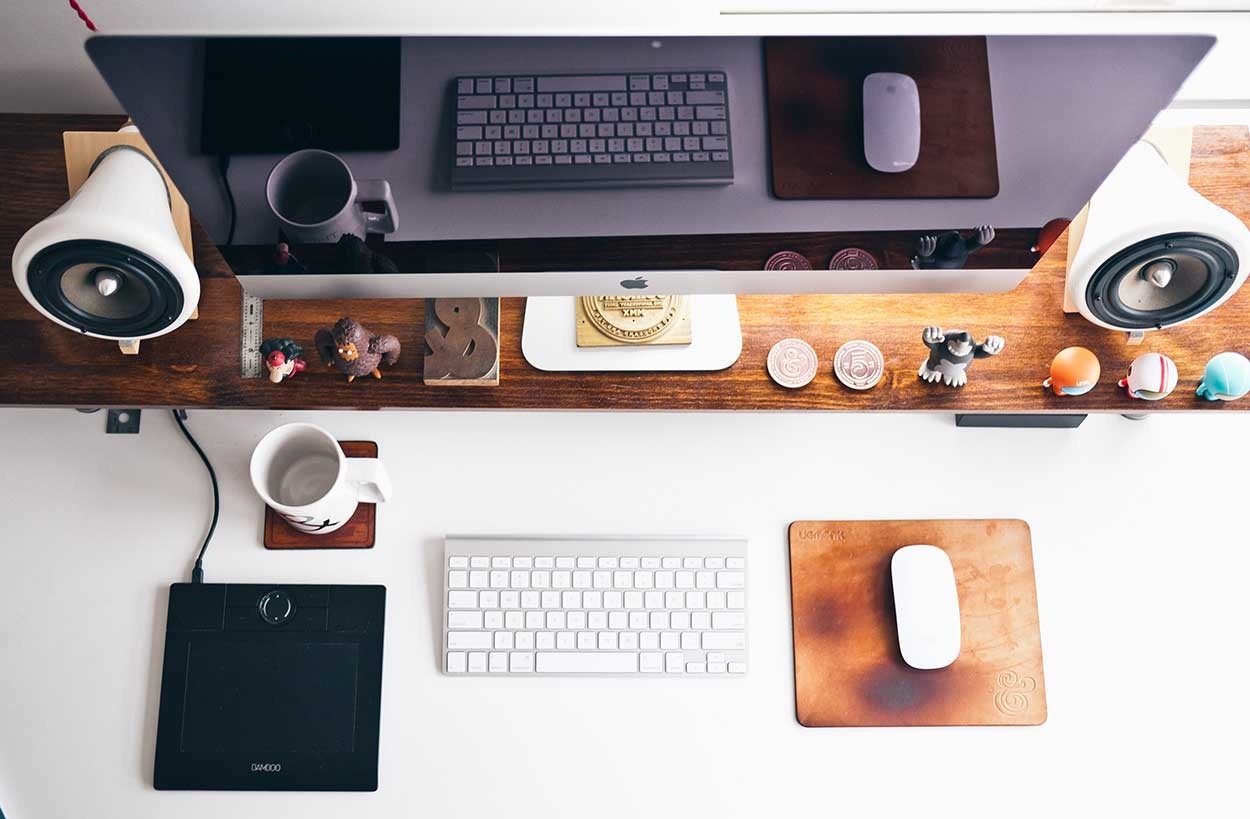 The internet has come a long way ever since websites were created using HTML. Over the years, advancements in website design have made it grow leaps and bounds. One of the latest developments is the incorporation of artificial intelligence in web design. While the concept is still new, machine learning, which is the driving force behind this, has been around for quite some time now.
Machine learning will focus on helping Artificial Design Intelligence (ADI) to understand various rules of website design and apply them without depending on each other.
Modern-day Website design
There are three options people use today when they want a website designed.
The first option is to learn to code and design the website from the beginning.
Use a standard template or get the assistance of drag-and-drop website builders.
Lastly, there is always the option of seeking the assistance of a professional for designing the website.
In the first two cases, the user will not have to spend any money on his website design. However, the process would be time-consuming, and the user will require design skills and patience. On the other hand, the last method can work out to be an expensive deal.
This is where Artificial Design Intelligence comes in handy. ADI proposes a different option of building a website without spending a lot of money or time.
How does Artificial Design Intelligence work?
As the name indicates, ADI is the process of using artificial intelligence for website design with the help of machine learning. In simple terms, technology creates websites on its own by taking human inputs into consideration.
The ADI will create a unique website in minimum time with a personalized design based on the user's preferences by selecting from several combinations using its machine learning algorithm. In other words, the website is neither built by you or professionals nor using a preset template.
Top companies using Artificial Design Intelligence
More and more companies are becoming increasingly aware of the benefits of using Artificial Design Intelligence for their business. Some players in this field are:
Not all these companies have been completely successful in their venture with ADI. For instance, while Wix has been successful in incorporating ADI in its business, The Grid has had its fair share of failures.
How Wix Creates Websites using ADI
Wix started implementing ADI services in 2016. Today, it has over 80 million customers across the world. Wix designs websites on the assumption that web designers rely on customary design patterns to build websites. One key highlight of Wix powered ADI websites is that no two websites are designed to appear the same. This is because Wix customizes each website based on business activity, user needs, personal preferences and customer interactions. The Wix ADI creates its website based on the responses it gets by asking users the five basic questions given below.
What is going to be the purpose or functionality of the website?
What is the name of the business for which the website is needed?
Are any capabilities or special features such as a blog or online shopping required?
Where is the business situated?
What is the design style preferred and the logo to be used?
Wix uses the user's responses to the above questions and other content gathered from across the internet to analyze various structures. Each structure has a range of site and page titles, text and images. It filters all that is not applicable and presents various design styles and color schemes for the user to make his or her selection. For example, it will come up with multiple color schemes that will match your logo. Once the user makes the choices, Wix puts the various sections together and compiles each page to complete a website draft for review.
If the user is satisfied with the draft, he can go ahead and get the website designed by pressing the 'Publish' button. However, if there are changes to be done, the user can make changes and customize the design until he gets what he has in mind. The user can also edit the final website himself or get it done with the help of a professional. Wix helps the users design the website from scratch by guiding them through the process.
Bookmark's AI Assistant AiDA
On the other hand, Bookmark takes a slightly different approach in implementing Artificial Design Intelligence. It uses AiDA, an AI design assistant to build the website in just two minutes. All that the user has to do is to provide the name of their website and industry. AiDA integrates smart predictions to decide what elements, sections, text, images and design would work best for the website. It then uses a combination of machine learning optimization and human creativity to go ahead with the website designing process.
There is always the option of getting a website redone if it does not turn up according to the expectations. Bookmark also allows its users to modify the images and webpages after the final website is designed. AiDA also helps users with search engine optimization and web page styling. Bookmark is working on developing its technology to track visitors to their websites and get to know their preferences. The website will then display content accordingly.
Firedrop's AI Assistant Sacha
Firedrop makes use of AI software called Sacha. However, the drawback is that Sacha does not focus on building an entire website. Instead, it builds one web page at a time just like humans do. This can take a lot of time to get the whole website completed. The user can interact with Sacha through live chat and give instructions on what they want or answer a few strategically defined questions. Based on these inputs, Sacha will offer multiple recommendations for the user to take their pick and get the website designed accordingly.
This method is apt for those who prefer completely customized simple landing pages rather than deciding on a template and modifying it based on their requirement.
GoDaddy
GoDaddy makes the website designing process easy with minimum steps involved. The user has to first create an account and make a selection from one of the several designs available for the website. After that, he can add text and images of his choice using the inbuilt editor. GoDaddy also helps DIY lovers to design their websites using website building tools like Online Store and Website Builder. Both these tools are quite user-friendly and equipped with their own templates to help people with no coding experience or technical skills.
Is ADI a replacement for human web designers?
Even as ADI is slowly gaining importance and popularity, it cannot be considered as a complete replacement for human web designers. This is because, although ADI can follow the rules created by the human mind using machine learning, it cannot create the rules formulated by web designers. This was one reason why The Grid failed miserably with their AI bot called Molly. The company relied totally on ADI and removed its designers from the creative processes, which led to mediocre and cliché executed results.
While web designers are here to stay, ADI may take over most of their tasks. This will give the designers more time to focus on the creative and fun bits, as well as the decision-making process. They can assign the programming related aspects to virtual assistants. It makes the job of website designers easy by analyzing the behavior and preferences of the user. Based on these parameters, ADI can make it easy for designers to arrive at the right option from several choices. Hence, the bond between ADI and website designers is bound to be stronger in the days to come as many features of ADI websites still rely on human control for their success.
Artificial Intelligence and website building in the future
Artificial intelligence is undoubtedly going to have a stronghold on the website building process in the future. Although AI-built websites are limited in number today, the internet will be full of such websites in the next few years.
Here are a few instances that can be expected from artificial intelligence in website building.
Pre-made templates creation
These templates will make it easy for those who wish to build their own website but do not have enough coding expertise. They can just focus on functionalities that help them upload resources to their website, add or modify content and/or set control permissions.
SEO analysis and optimisation
As artificial intelligence relies highly on machine learning for website design, a website designed this way will be able to record and identify the keywords for SEO over a period. It will then implement its learning on the website and try to enhance its overall ranking.
Personalization in real-time
One common complaint most website users have is that they are not able to easily find what they are looking for on the website. AI-based websites can incorporate search engines in them so that they can provide recommendations depending on the user's browsing history.
Tracking support
This will help in identifying people's online behaviors and track the time they spend on different pages of the same website. The data will be stored in a single place and can help e-commerce companies find the right leads for the right products.
Progressive web apps creation
This will undoubtedly be a boon to mobile app users as they will be able to use their favorite apps by just browsing its website. The users can save space on their smartphone by not installing an app that they will not use frequently. Popular search engines like Google offer their support for progressive web apps.
How ADI is more effective?
Artificial intelligence serves as an effective web design diagnostics tool. With strict standards set by search engines like Google and continuously changing trends, the quality of website design plays an important role in determining the digital footprint of the business and its success. To ensure this, tests will have to be run on them periodically with modification to the source code. Running these tests will not only take a lot of time but also tend to have a drastic effect on the performance of the website.
With AI-based diagnostic tools and AI-powered analytics tools, assessment of website design quality, insights into how to improve the website and its real-time performance analysis becomes less challenging. The tools help in developing and testing a range of information as well as arriving at effective website design results.
ADI is proving itself to be the right choice for small and mid-sized businesses. These businesses are essentially those that wish to have an inexpensive simple website to make their presence felt worldwide. ADI powered websites are budget-friendly and can be designed in minimum time. These websites offer customization that gives the user the advantage of making a selection from several options without having to spend a lot of time.
Drawbacks of AI in website design
One of the major drawbacks of using artificial intelligence in website design is the privacy concern. All consumer behavior and interactions online are monitored.
Another drawback is that although the chatbots are developed to mimic and act like humans, they still tend to fail to give a personal touch to their responses. This puts off people who value personal interactions and keep them away from the website.
Bottomline
ADI is still in its initial stages and will take time for users to enjoy the benefits it offers. ADI is also not capable of imitating humans and cannot be expected to render the same results that human professional services can render. For example, ADI cannot execute detail-oriented tasks such as cropping an image to make it appear in a specific size on the website. Performing such tasks still needs the skills or intervention of a human web designer. But the day is not far off when ADI tools will be able to handle such tasks effectively.
For more information on website design contact Nettonic on +44 1234 261385