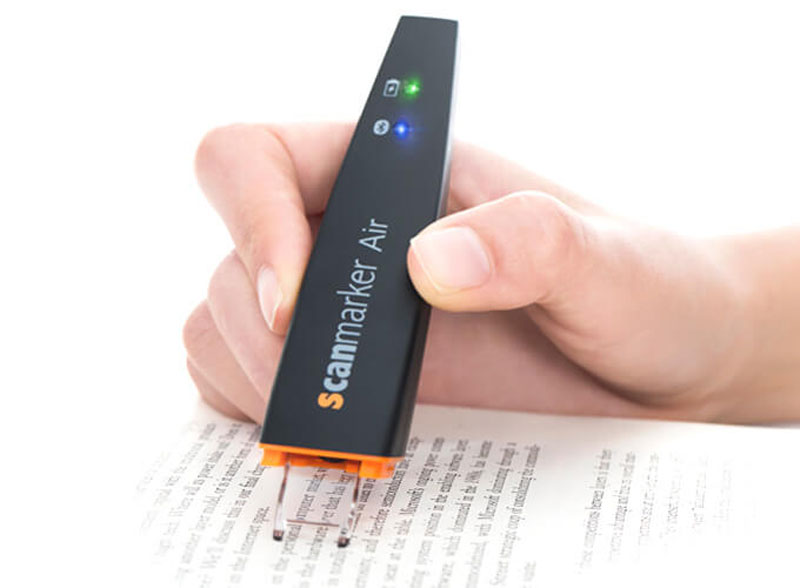 For students, or other people whose work involve a lot of not taking from books, the process of reading physical books and taking the knowledge to the computer, tablet, or phone, can seem somewhat tedious.
Using apps like Google Keep or Evernote, taking notes online is very easy and done all the time by tons of students, but what if there was a magical device that would take anything your highlight in a book and instantly adds to your computer?
Well, this device does exist, it's not magical but it does exactly what's written above, it acts as a digital instant notetaking device. You can see it in action in the little video below.
ScanMarker is a digital multi-lingual text and image marker that helps you transfer anything your read very quickly. As you can see, the principle is very simple, just highlight parts of text and they will be saved to your computer instantly.
It can recognize characters from 8pt to 24pt size and comes with an optical resolution of 350 dpi. No batteries are required and the gadget is charged through a USB connection. To make it even better, the device not only lets you send text to your computer, but it also allows you to choose with software you will send it to. Word, Excel, LibreOffice, NotePad, Email,… it will work with any software that accepts keyboard typing.
If ScanMarker seems like a good fit to you, you can purchase it from Amazon.